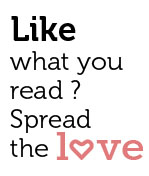 Share
Recipient of Lifetime Achievement Award Waheeda Rahman (left) with Rani Mukharjee
Goa Streets is Media Partner for Content for the 44th International Film Festival of India, stomach one of the world's premier cinema events. Below, writer Sheela Jaywant gives us a thoughtful preview of what to expect at this year's IFFI.
I'm fascinated by the fairy lights on the trees and lamp-posts along DB Marg, the old Goa Medical College building (the name has stuck even though the 'ownership' is now with the ESG, Entertainment Society of Goa) and the contrasting darkness of the Mandovi flowing behind the Kala Academy. Panjim is spruced up for the International Film Festival of India.
For a registration fee of Rs 300 (less than the price of a book), one can see 328 films from 75 countries. 171 are foreign, 157 Indian (of these 18 are from the chuppa rustom North-Eastern Indian states like Manipur). New entrants include East Timor, Latvia, Ecuador, Paraguay, Haiti, Bhutan, Nepal and others. We're getting modern: 80% of the films are in digital format.
The opening ceremony, glitzy and crowded, in the large temporary 'hangar' at Campal on Wednesday, 20 November, went off without snarling traffic or bomb-blasts. Considering the Goa police had to handle it without help from the Central Security Forces, not bad, not bad.
Till last year, the ESG had allowed stalls to sell food, Goan 'art', shiny balloons, squeaky toys, etc on the footpath opposite the Old GMC. This year, the mess will be transferred inside that lovely green Campal Park. The junta that will therefore not obstruct the traffic will still be able to see the evening "cultural shows" (easier understood as music and dance performances) on the stage that has been constructed opposite the GMC. Another stage is inside the Inox complex and the third inside the hangar at Campal. South Goans needn't feel left out. Ravindra Bhavan in Margao will have performances, too.
If it's true that there are approximately ten thousand registrations for the IFFI, all four venues together won't suffice. The good news is that many don't turn up.
At the opening ceremony, amidst the on-stage yack-yack and wick-lighting, Waheeda Rahman received the IFFI Centenary Award. What could one expect from her? Elegance? Pizzazz?  She disappointed none. Best of all was Birju Maharaj and Shashwati Sen's troupe doing kathak to Nishat Khan's live sitar-vaadan and relevant Bollywood songs: mohe panghat pe nandal, thaade rahiyo ho baakiya, and a song in Tamil.
Czech Film Director Jiri Menzel got the Lifetime Achievement Award. Academy Award winning Hollywood actress Susan Sarandon was the chief guest. She confessed that she hadn't seen Indian films, but was keen on seeing "what made people cry and laugh in other countries".  Interestingly, she shared the stage with critically acclaimed Iranian (!)  producer-director Majid Majidi and Polish filmmaker Agnieszka Holland. Michelle Yeoh will be the chief guest at the closing ceremony on November 30.
Didn't figure out why hosts Rajat Kapoor and Suhasini Mani Ratnam thought Asha Bhonsale was the 'greatest Indian singer', but who'm I to disagree…
I've made some queue friends at IFFI. They come from Assam/ Chennai/ Chandigarh/ Chattisgarh and elsewhere. To them, Goa isn't about beaches, sea-food, churches or feni. Just IFFI.
We discuss what we're going to see in the coming week: The opening Czech comedy-drama, 'The Don Juans' needs to be seen again. The closing film, 'Mandela: Long Walk to Freedom' directed by Justin Chadwick and written by William Nicholson can't be missed. Nor the fifteen films vying for the Peacock Awards.
Apu's Song by Kaushik Ganguly and The Coffin Maker by Veena Bakshi have been selected in the International Competition section. Apu's Song is a real-life story inspired by Subir Banerjee, the child actor who played the iconic role of Apu in Satyajit Ray's Pather Panchali. The film released theatrically in August 1955. Subir never became a part of any film again in his entire life. On his way to receive an award in a film festival in Germany, he reminisces about his life.
The Coffin Maker by Veena Bakshi is set in a small village in Goa. It tells the story of Anton Gomes (Naseeruddin Shah) who comes from a family of accomplished carpenters and takes up coffin-making when difficult circumstances render him jobless and penniless. He is cynical and disillusioned till one day Death challenges his life. The International Competition Jury will be chaired by filmmaker Goran Paskaljevic (Serbia). Others on the Jury are actor Victor Banerjee (India) and film-makers Prasanna Vithanage (Sri Lanka), Claire Denis (France) and Atiq Rahimi (Afghanistan).
The Indian Panorama has sixteen non-feature and twenty-six feature films. Besides the opening Malayalam film Kanyaka Talkies, the two on my list are: '23 Winters', a bilingual film in Kashmiri and Hindi by Rajesh S Jala, and 'Shepherds of Paradise' in Kashmiri, Gojri and Urdu by Raja Shabir Khan.
The Film Festival director Shankar Mohan had said that about 180 would be foreign movies. "There will also be a section dedicated to Konkani cinema."
Aribam Syam Sharma's National Award winning documentary film "Manipuri Pony" explores the animal's contribution to Manipuri culture and to the game of Polo.
Visitors from Andhra Pradesh are in for a treat: in the special panorama section, are films made by Dr. A N Rao (Devadasu, 1953) and Dr. D Rama Naidu (Prem Nagar, 1971).
Films of and by Dada
Saheb Phalke awardees who are
alive will attract serious cinephiles.
In the 'Fine
Musicals Of Indian Cinema' section, three of K Vishwanath's movies will
be screened: 'Sankarabharanam',
'Sagara Sangamam' and 'Sapta Padi'.
The Masterstrokes section includes 'The Grand Beauty', 'A Touch of Sin' and 'Stray Dogs'. The Festival Kaleidoscope has favourites of the year like 'Blue is the Warmest Color', 'Ilo Ilo', 'Only God Forgives' and 'The Past'.
Pan Nalin's 'Faith Connections' and Atiq Rahimi's 'The Patience Stone' have made it to The Soul of Asia section.
One sleeps through some boring ones. Last year, Mr Adoor Gopalakrishnan said 'watching bad films helps filmmakers learn what to avoid', mia comprehenda. I see them all.