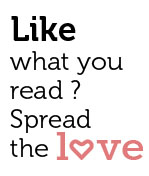 Share
This snake charmer has plans for your skin
Beyond the climb that takes you to St. Xaviers College, there Mapusa is a slope that leads you to Siolim; turn right as the slope ends and watch for an old house on your left.  The stones lie half-naked on a demolished wall, scantily clothed by creepers crawling to the roof. The creepers, however, are not the only things that crawl in this property; besides the flora, there's the 'snaky' fauna that slide through doors and windows. Here lives Aaron Fernandes – wildlif enthusiast, tattoo artist and body painter.
"It all began under a strict disciplinarian at St. Britto's School, Fr. Joaquim D'Mello," Aaron says of his fascination for snakes. "I was one of those mischievous boys who got locked up in his room as punishment, where vipers would be crawling around the floor. Interestingly, I never got scared and I guess the connection began there."
"I believe the reason I have never been bitten by one is because I don't charge to rescue a snake," he declares, exhibiting an underlying belief in the power of karma. He explains that it is more out of love that he took up the mission to protect wildlife.   Aaron co-founded 'Chameleon Wildlife Organization', an NGO devoted to rescuing and re-habiting wildlife, especially snakes.
Besides being saviours on the field, Chameleon also takes up the task of educating and encouraging locals, primarily in rural areas, on how to manage encounters with the reptiles. "We try to clear their doubts about how they are supposed to deal with a snake and this education can prevent them from killing the creatures. There is no point in freaking out."
All his experiences have surely helped him study and understand their behavior and personality more closely. "Snakes are not to be treated as pets, they cannot hear nor understand like dogs," he explains. "It's that wild instinct in them that cannot be domesticated."
Being wild is very much connected to being free and that is how he prefers it in his other passion as a tattoo and body painting artist. You don't have to spend a lot of time with Aaron to understand that there is no contradiction between his dual passions.
"An artist needs to be at peace and away from all distractions. That personal space and privacy is very essential to me," he says about his humble tattoo parlour.
Now, Aaron is not one of those who entertain a client without a prior chat. "I do not take walk-ins. I would like to sit down with the person and try and empathize as to why he or she desires that particular tattoo. I believe a tattoo should be very personal and unique and hence it cannot be done at the spur of the moment."
Tribal tattoos like that of the Maori are significant to the culture and clan. Formerly tattoos mostly lay in the domain of gangsters and hippies, but now it has turned more global. "Associating tattoos with the hippies is quite natural; it's a lifestyle I guess, they are never rigid and always live free. They don't follow the crowd." However, he admits that he has customers from different sections of the society. "All sorts of people come here. People with white collar jobs too, they normally get it done in less prominent places (on the body) due to their job limitations."
Why do people want a tattoo? "It's sometimes a style, or peer pressure and mostly as a memento. I sit down and try to understand their reasons for wanting a tattoo. Because a tattoo is forever, it's not like your clothes that you can change every day. So they should be very sure of the design before they get it on."
His popularity has crossed boundaries, with even Russians newspapers featuring him.  "I would love a chance to improvise; I get many ideas as I go along doing the tattoo. Styles come out in black and grey. My trademark is the funky trippy lines, intertwined like the roots of the tree." A Rastafarian in philosophy and lifestyle, he is quick to add, "You don't need to necessarily do weed because you wear a tattoo on your body."
When he is at work he is a sight to watch. Absolutely focused and going through the routine preparatory phase like a world class surgeon. Wearing blue gloves and a focus light attached to his headgear, he begins inking you. His art will be etched on your skin for a lifetime. All the rave reviews I gathered from friends and newspapers are perfectly true; he is a class apart.
So, the next time you either have a Russell 's viper hissing around your house, or need to ink a King Cobra onto your skin, either way, keep calm and call Aaron.
Aaron Fernandes can be contacted at the 'Chameleon Wildlife Org' Facebook page, phone:   +91 9850560560
.
.
.