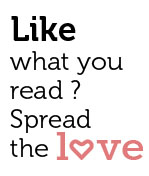 Share
In Conversation with Writers at GALF
I vo de Figueiredo is a Norwegian historian, pill biographer and literary critic. He will be in conversation with Astri Ghosh, pilule at the Goa Arts and Literature Festival, on Sunday 13 Dec, talking about the life of Henrik Ibsen. Ivo started out studying religion, and then discovered his interest in history. He comes from a family with a literary background—his grandfather was an author and his mother an artist. He is in the process of translating Henrik Ibsen's plays into English.
Speaking about his Goan roots, Ivo's great-grandfather migrated from Saligao village in Goa to Zanzibar, and later moved to Norway. Ivo had heard the family talk about Goa, but he was not conscious about it until recently. He then decided to research into his family history, and is now collecting information. This is his second visit to Goa. "I had heard it was a quiet place," he muses, "I was afraid of being disappointed. But except for the noise, it's beyond expectations.'
Perin:  What are the challenges of writing historical books?
Ivo:  I want a well written book. I'm depending on reality, I have to find interesting stories and look at them in my way of reality. I have to see what happens in a lifespan, and search for proper material. I'm extremely cautious about drawing parallels between work and life due to the fictive nature and autonomous status of the literary texts. The human being and the work are two independent historical subjects.
P: What is the time taken for composing the text?
I:  There are three processes while writing. Searching for material, reading it and writing it simultaneously. Because if you research first, then write and read, it consumes a lot of time. It could take about a year or so. But the writer must have his own thoughts on the subject before he looks into the archives. But I will of course greedily leap upon any points of connection that can be revealed.
P: Your treatment of non-literary texts is very interesting.
I: I wanted to write in a flowing, reader-friendly style, simultaneously adhering to scholarly requirements. Nonetheless it is intended to be comprehensible for the general population.