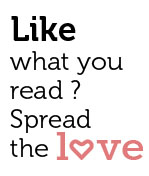 Share
(From L to R) Sumana Mukherjee, nurse Houda Sayegrih, dosage Dr. Harbeen Arora, Magdalena Sieradzka during ALL Ladies League-press conference
In Goa
Women are the next most powerful engine of global growth. To honor and empower women's leadership in ALL walks of industry and society, here comes a most powerful idea of our times: the ALL Women Economic Forum, a global summit and meeting ground for women and young entrepreneurs from all over the world.
An iniititave of the ALL Ladies League, also known as ALL, the international Women Economic Forum (WEF) will be held in India's 'Pearl of the Orient', Goa every year starting this May. The 5-day forum comprising over 130 intense sessions is being held at the Goa Marriott from 7th May to 11th May 2015.
Promising to be a rare and refreshing experience, as says the Global Chairperson, Dr. Harbeen Arora, WEF Goa will be buzzing with energy of intellectual discussions and inspiration from over 300 delegates out of which over 100 women delegates are from 20 different countries. 30 delegates fom the USA alone, others from Morocco, Pakistan, UK, Zambia, France, Poland, Canada, China, Phillipines, Israel, Korea, Singapore, Albania et al.
The largest such congregation of women across the world, and the first one that addresses a 360 degree range of subjects, it has an impressive line up of speakers for a wide array of topics of global economy, industry, entrepreneurship, international relations, culture, innovation and technology. The sessions start from morning 6am and go on till dinner and are structured around plenary panels, parallel sessions, and breakfast & lunch roundtables.
Amongst sessions, there are many on India, as India is also the focus country for this year. There's an interesting conversation with Madhur Bhandarkar, National Award winning Filmmaker on exploring Women Oriented Cinema as he has made notable movies such as Fashion, Chandni Bar, Heroine that are splendidly known for strong female protagonists.
Speakers include senior ministers, political leaders, diplomats, business heads and entrepreneurs. Smt. Maneka Gandhi, Hon'ble Minister of Women & Child Development is Chief Guest for the theme plenary on Women: the Harbingers of Change on 9th May at 6:45 pm.
Hon'ble Chief Minister of Maharastra, Devendra Fadnavis is the Chief Guest for a session on his vision for development.
Among the senior MPs and former ministers are Sachin Pilot, former MOS of Corporate Affairs; Dr. Chandan Mitra, MP. Also Ambassador of Turkey Burak Akcapar will be joining.
Among the celebrities are Madhur Bhandarkar, award winning film director, script writer; Meghna Ghai, daughter of Subhash Ghai; Shazia Ilmi, politician and activist; Poonam Dhillon, actor and politicican .
Among women leaders are Kiran Bedi, India's first woman IPS officer and Magsasay awardee; Pinky Anand, Additional Solicitor General of India; Amruta Fadnavis, spouse of CM Maharashtra; Sara Pilot, spouse of former MoS Sachin Pilot and daughter of former J & K CM Farooq Abdullah.
From the world of business, Kunal Bhal, the founder of Snapdeal.com which is among the top 3 ecommerce companies in India; Aruna Jayanthi, CEO, Capegemini India; Zarina Stanford, VP, IBM Asia Pacific, Habib Khorakhiwala, Chairman, Wockhardt; Alok Bansal, founder of PolicyBazaar.com; Omar Shahzad, Group CEO, Meinhardt Gorup, Singapore; Prahlad P. Chhabria, Director, Finolex.
Leading documentary filmmakers including from the US and UK are attending the event to capture this unique phenomenon and global happening in Goa. Noted documentay filmmaker and Censor Board member Ashoke Pandit is also attending.
Note: The Corner is  a regular space where businesses, entrepreneurs and all others with noteworthy projects can 'Strut their stuff'