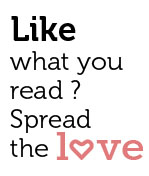 Share
Guru Bar Rocks! Head There On May 4 For A Concert Benefiting Nepal Quake Victims
Nestled in the hippie junction of Anjuna is a beach-side restaurant that has been on the grounds for over 48 years now. Guru Bar and Restaurant, no rx a true Goan beach shack, stands for its name when it comes to food, service, and state-of-the-art music acts. This iconic joint is one of those places that managed to drift modern-day hippies from psychedelic trance to old-school reggae. But that's not all. Apart from the musical acts, it boasts of its tremendous variety of delectable food offerings.
As I entered Guru Bar and Restaurant, sat down, and gazed at the Arabian Sea, my consciousness was grooving to reggae concerts featuring the legends themselves projected on a big screen. While everyone in the joint was having a ball with the reasonably priced drinks and a mesmerizing sea view, one of the friendliest stewards in Goa came to wait on my table. I have this habit of making small talk with the ones serving me food and where many waiters get annoyed by this habit, this one was rather pleased. After me and my colleague shared a beer, we got lost in the endless possibilities of what we could order as a blend of Goan, Italian, Chinese and Indian aromas gripped us. We finally settled on the butter garlic calamari for starters and the non vegetarian tandoor platter for mains as suggested by owner Swapnil Naik, who makes sure to greet every guest if he gets a chance.
Butter Garlic Calamari
By the time we finished our first beer, our starters were served. The calamari, cooked with red, yellow, and green bell peppers in a subtly flavoured butter garlic sauce served with pickled onions, salad, and potato chips, took my palate by surprise. Confession to be made, I am not a huge calamari fan but that fresh catch cooked to perfection with just the right amount of flavours won over my critical self. Even the potato chips were not the limp ones that you'd usually get in a beach shack but were freshly chopped and fried to be perfectly crisp on the outside and tender inside. The salad included three types of bell peppers, cucumber wedges, a lemon slice, and fresh parsley. The bell peppers cooked along with the calamari left behind an unusual freshness and sweetness that soothed the strong flavour of the garlic.
Tandoori Platter
By the time we downed our second beer, my colleague prompted, "I wish that platter would come to our table. It looks gorgeous." As a matter of fact, it did come to our table and it smelled as gorgeous as my colleague said it looked. The non-vegetarian tandoor platter included chicken garlic malai tikka, chicken tikka, and chicken tandoori accompanied by garlic butter naan served on a bed of shredded capsicum and red cabbage. Being from Delhi, tandoori chicken and chicken tikkas are staple Friday snacks for me and trust me, they were spot on. The chicken garlic malai tikka was soft, creamy, and gently flavoured with a melt-in-your-mouth texture. The shreds of coriander on top and a pinch of chat masala sprinkled evenly on the well-marinated boneless chicken chunks made it the best offering of the night. Next up was the chicken tikka which was intact with traditional flavours. They say that you can't really go wrong with chicken tikka, but the truth is most places in Goa do. But this spicy roasted treat marinated in paprika, turmeric, yogurt, ginger garlic paste, ground coriander seeds and roasted cumin took me back to the streets of Delhi, which in fact is the best place to try chicken tikka. The chicken tandoori had an unusual sourness that neutralized the spice in its entirety. The traditional tandoori masala was accompanied with dried mango powder which brought a twist to the roasted chicken but did not fail to satisfy my taste buds. The crispy burnt bits on the chicken pieces brought out the flavour from the coal fired tandoor, which is why it's called tandoori chicken after all.
Hello to the Queen
After this spiced up tandoori adventure, it was time to drench my palate with a sweet and savoury offering. This is where their special dessert, namely, Hello to the Queen took charge. Scoops of vanilla ice cream topped with hot chocolate fudge served on a bed of sliced bananas mounted on not-so-sweet biscuit crumble did its job just fine. The subtlety of the crumble kept the sweetness of the ice cream and hot chocolate fudge from over powering the overall experience while the bananas added a fresh, fruity, and tropical touch to it.
Guru Bar and Restaurant is well known for their expertise in seafood and Goan cuisine but you will find a continental touch to their menu as well. For instance, the wood fired pizzas are quite a catch and are surprisingly affordable starting from INR 180/- only. Unfortunately I was too full to try them but remembering the aromas I got from their brick oven makes me hope that you will.
While I satiated myself with this scrumptious food, I got struck with an instinctive guilt that our brothers and sisters in Nepal are trapped, homeless, injured, and in many instances, helpless. I did my part by donating what I could spare to Charities Aid Foundation India by logging on to www.partnerships.cafindia.org/caf/c/himalayanrelief. Thankfully, Guru Bar is also finding a way help the quake victims. On the 4th of May, 5PM onwards, Guru bar owner Swapnil Naik is organizing a fund raiser featuring over 15 artists including the legendary Elvis Lobo and Varun Carvalho. Every rupee that you spend at this concert will be donated to the Nepal quake victims.
This is a bar & restaurant with heart.
The Food: Everyone knows it's a bar. But who knew their food was THIS delicious?
Service: Extremely warm
Atmosphere: It's on the beach. Nuff said.
Something Special: A May 4 event to aid Nepal quake victims
Contact: St. Anthony Praise, North Anjuna, Bardez. Ph. 09823383257