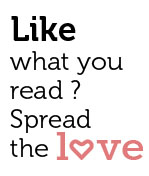 Share
Goan Football team, FC Goa
Ominous winds – and a breath of fresh air
It was Nov. 2013 at the Grand Hyatt in Bambolim. The scene of the then high-flying 'left-liberal' Tehelka Think Fest, which appears to have been its last year following the downfall of its founder amid a sexual assault case.
Fast forward to December 2014. Another high-profile national think fest was also hosted in Goa – the three-day 'India Ideas Conclave' put together by the India Foundation, a nationalistic conference billed as the right wing's answer to 'Nehruvian socialism'. Could it have been any more different from the Tehelka event?
The change in ideology of the national conclaves being held in Goa can be seen as something of an allegory. While there's reason for some optimism on the national economic front, it seems these past 12 months have taken a notable toll on free thought and progressive ideals. The journey from Think Fest to the India Ideas Conclave hasn't necessarily been a happy one.
Here in Goa, as in the rest of India, the past year will best be remembered for the unprecedented feat of bringing the BJP to power at the centre with an absolute majority, largely on a development agenda. The victory has emboldened nationalists and fundamentalists, and we seem to be in danger of a downward spiral into vitriol and xenophobia.
And yet, the rise of Hindu nationalism at the national level also serves as a reminder of Goa's special place in the union as a bastion of easy going-ness, a multi-religious, multi-cultural oasis that provides a breath of fresh air amid the ominous winds.
Here in Goa, the mining ban has been ostensibly lifted but in practice is still in effect. So far the tourist season can be described as somewhere between very bad and utterly catastrophic. So without mining and tourism, many Goans are asking what is left?
Take a look around the state and it's obvious there's some progress afoot. Roads are being widened. The lacklustre 2014 Lusofonia games, even if they failed to inspire us, did leave us with a much improved infrastructure for sports.
But even that example comes with an obvious question. If the government can get its act together as quickly as it did in the run-up to Lusofonia, finishing the stadiums at breakneck speed against all odds, then why can't it do the same for some of the state's other great challenges, most notably the garbage menace that seems to be growing worse by the day (a tourism killer if there ever was one)?
The challenges our state faced this past year were gargantuan – from mining to garbage to tourism to infrastructure. It was some comfort to know that we had at the helm a chief minister who, at least by the standards of this part of the world, was seen as relatively clean and competent. But even that was taken from us, when Manohar Parrikar was summoned to Delhi to become Defence Minister and was replaced at home by the incredibly bland and entirely unproven Laxmikant Parsekar.
To make matters, when we have so many urgent issues to tackle, why is everyone suddenly talking about ideology of all things?
The Goa chapter of Forum for Integrated National Security (FINS), an NGO which claims to be "apolitical" was formed last year and has rooted itself here. It has found patronage from Parrikar, several members of the RSS and former army men, bureaucrats, judges and businessmen.
Things don't generally happen in a vacuum, and many Goans were rightly alarmed when PWD Minister Sudin Dhavalikar called for an end to the state's "bikini and pub culture," or when Deputy Chief Minister Francis D'Souza claimed he is a "Hindu Christian" and that India is a Hindu nation.
Manohar Parrikar at his swearing ceremony to become the Defence Minister of India
The government has been dragging its feet over moralistic posturing by politicians on issues such as pubs, bikinis and beach shacks. And it's gone the extra yard to host FINS, a think-tank headed by RSS ideologue Indresh Kumar. The Goa government also took a long while to react to the hate speech and other threatening overtures from Karnataka-based right-wing politician Pramod Muthalik. The government has been cracking down on criticism of ruling politicians.
"What we are seeing is a brazen rise of fundamentalist thinking, which was at one point of time at the fringes, but is now occupying the central stage. Similar attempts by the Hindu right wing elements were made when the BJP was in power here a decade back, but the efforts then were ham-handed and obvious. This time there is an element of sophistication. Like PM Modi, there is a top leadership which is very politically correct and say the 'right things', while those below do the grunting," observed Mayabhushan Nagvenkar, a journalist and political commentator.
Nagvenkar said that the virtual absence of political opposition and a Catholic Church which appears to have gone into hiding after cornering government grants to run their schools, make things easier for the Hindu right.
In some ways, the pact Goans have made with the BJP is not completely unlike the one Indians have made at the national level: We'll let you have your little Hindu party if you give us a better life.
In Goa, that means tackling big issues like mining, garbage and tourism.
St. Francis Xavier's body
On the mining front, the government has handed out leases in the form of renewals, a move which the NGO Goa Foundation has promised to challenge in the courts as an "act of corruption."
The garbage problem isn't any closer to being solved, even though Parrikar laid the foundation stone for a garbage plant along the Saligao-Calangute hill.
From the tourism point of view, there isn't much to cheer about, either, save for the Visa on Arrival facility that has finally been set in motion at the Dabolim airport.
"The falling ruble, the Ukrainian political crisis and subsequent sanctions against Russia have dampened the mood this Christmas season. It doesn't seem like Christmas anymore," said a TTAG spokesperson, adding that the government's failure to solve the garbage problem or build badly needed infrastructure has battered an already devastated industry.
Laxmikant Parsekar, Goa's new CM
And yet, life in Goa is certainly not all gloom and doom. In recent weeks we've put on a successful once-in-a-decade event that brings in throngs of pilgrims from around the world, the Exposition of Relics of St. Francis Xavier. Many economists expect the Modi government, after a few more months of adjustment, to put India back on a high growth path (say, 8 percent a year or more) and Goa certainly stands to benefit from that. And let's not forget that this past year witnessed the first edition of the Hero Indian Super League, in which the Goa franchise 'FC Goa' beat all odds and initial setbacks to make it to the second place in the final standings before losing out to Kolkata on penalties. Now that's a reason to cheer.