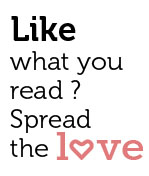 Share
All's well that ends well
There's no more recognisable face in Goan football than Armando Colaço.
Five I-League titles, and the fabulous run of Dempo Sports Club at the Asian Football Confederation Cup where they finished at the last-four stage last year in his 13 long years at the Club's helm arguably make him the most successful among India's elite soccer managers.
At the end of this year's I-league Dempo Sports Club's management threw enough hints that it has had enough of the 59-year-old coach, who also went on to train the Indian national team. Now, it's official, with Srinivas Dempo, the club's owner revealing to the media that Armando's contract ends this season and it's time for both, him and the Club to move on.
"Yes I will no longer be with Dempo's," Armando told Goa Streets but he did not elaborate on what his future will be.
"I am under contractual obligations with Dempo's till the 31st of May. So please respect my decision not to outline what I will do next until that date," Armando said, when asked what will be the next step in his illustrious coaching career.
Sources close to the iconic footballerturned- coach however indicated that he could be picked up by some of the new franchises that the I-League is poised to give direct entry to in the next 2013-14 season. There are also reports that he could fall back to a lower rung, giving back to football by spending time and sharing his expertise with an academy or a soccer school.
Earlier Srinivas Dempo confirmed that the club is already talking to "some other coaches" adding that he does recognise the contribution Armando has made to the club, both as coach as well as secretary of the club in these 13 years.
Acknowledging that he's played a pivotal role in Dempo's exploits on the football field this last decade, Dempo said the management felt it was time "to move on".
"He's been here for 13 years.There's a need for fresh minds, fresh ideas. No better time than when Armando's contract with us ends," Dempo said, to explain why the club opted for a change.
Although he revealed that the club is in talks with "some coaches", soccer echelons are agog with talk that Australian Arthur Papas is tipped to fill Armando's shoes at the Club. In the last I-League, the Australian coached the Pallian Arrows team, put up by the All India Football Federation comprising of junior Indian team members to allow the youngsters to show-case their talent on the big stage and give them exposure.
Are the reasons stated by the Club for bidding farewell to such a successful coach the only cause or is there something more than meets the eye? There's nothing official about any malfeasance and the involvement of Armando or for that matter any of his support staff at the Club, either from Dempo or from Armando.
"Let all those rumours be by-gones. Let us look ahead. I don't want to say anything negative about them (Dempo management) and hopefully neither would they," Armando told Streets.
A few days ago, Dempo's organised a private, farewell party for the long serving coach at a hotel in Panjim. Between his stints as coach and earlier as player, Armando has spent nearly half his adult life at the club (25 years).
Little wonder then, that at the party when Armando stood up to say his final words, this is all he could blurt out : "I've always been a Dempo man. I will always remain a Dempo fan."
.
.
.