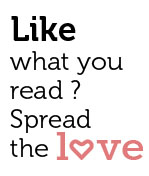 Share
Mining resumes in Goa but will the industry be able to get back on its feet?
It's another Dark Diwali in the Goan mining belt
Goa is all set to welcome the Festival of Lights, but the lights are still mostly out in the mining belt and this will be the fourth Diwali in darkness for mining stakeholders.
It's been more than three years since mining of iron ore – by far the state's largest industry employing some 150,000 people both directly and indirectly – came to a halt in the state. The State Exchequer that was once flush with mining income suddenly plummeted, and so did the Goan economy, with lots of development work put on hold.
"Mining activities have not resumed as expected and people are still unemployed," said Ulhas Gawde, head of the local Panchayat in the central mining village of Usgao. "The real celebrations will only be back once the industry resumes in full flow, putting our livelihoods back on track."
In addition to employing lots of people, mining was also responsible for some of the worst corruption and environmental degradation the state has ever seen. Still, most of the legal hurdles for its resumption have been cleared and one company, Vedanta Limited, has already begun fresh iron-ore extraction. The Supreme Court is set to hear an appeal on Nov. 6 from the NGO Goa Foundation demanding a continuation of the mining ban, but the government and most stakeholders see a mining resumption as inevitable.
To avoid the fiasco of the past that saw the theft of a public patrimony said to be worth some Rs 35,000 crore, this time authorities are promising a cap on total production (some 20 million metric tons), plus robust taxation and a mining-financed welfare fund for the public. Still, even if mining activities were to resume en masse, a return to the "good old days" of the mining boom is highly unlikely because of plummeting international prices of iron ore, squabbling over fees for ancillary services, and the intensity of opposition in Goa by environmentalists and other activists.
Those dependent on mining for their livelihoods never dreamt the ban would last this long.
"The enthusiasm that usually surrounds a festive season like Diwali has gone missing in the mining belt," says Suvarna Tendulkar, a resident of Sanvordem in South Goa.
Vedanta Limited's renewal of mining activities in August and its first shipment to China a few weeks back have raised hopes among mining dependents.  Still, haggling between mining companies and truck and barge operators over fees is posing yet another obstacle, with the operators demanding fair payment and companies arguing that previous fees are unthinkable in today's market.
"Iron ore prices are in free fall and nose diving. It will be a grueling task to recover our fixed costs but we look forward to overcoming the challenges," said Vedanta iron-ore division CEO Kishore Kumar.  "We are positive that we will overcome the tough times with complete utilization of manpower and resources and are well positioned to achieve our production target," added Kumar.
Uncertainty still looms large over the industry. China's once insatiable appetite for iron, copper and other metals that led to a surge in commodity prices has subsided, as exports from mineral-rich states continue to drop. The upshot is that even if all mining were to suddenly resume at full pace, today's prices for iron ore appear insufficient to sustain the industry, especially if you consider the higher taxes (up to 45 percent, plus an additional 10 percent for the welfare fund) the state and local governments now vow they will collect.
Of course the best way to ensure profitability in this scenario is to cut costs. And that's what has put the mining companies at loggerheads with truck owners, who recently created a ruckus by blocking transportation of iron-ore laden trucks, demanding a hike in rates. They're threatening further action if their demands are not met.
The All Goa Truck Owners Association will be meeting with Chief Minister Laxmikant Parsekar and other government officials to discuss the issue.
"We encourage mining activities. Protesting and stopping the transportation of ore is not good for anyone. However, the government and mining companies should understand the plight of the truck owners since it is the question of our survival and truckers have very little or no business," said Nilkanth Gawas, President of the truckers association.
"All truck owners feel that the rates should be hiked because we are getting fewer trips as compared to before. We are ready to sit with all the concerned stakeholders and the government to work out a solution to the problem," added Gawas.
The barge owners, too, are unhappy with the current fees and are also threatening to stop transporting the ore.
Atul Jadhav, President of the Goa Barge Owners Association, has requested debt relief from the government, saying they'll stop operating unless the government takes over their loans. During the boom, it seems, many stakeholders took out big bank loans for business expansion and new ventures of various kinds, never imagining the curtain would come down on the industry so abruptly.
"We have to support a lot of families and it's a question of survival now. With high operational costs and no income, the situation is getting worse. There is no business and the barges are lying idle," said Jadhav.
Chief Minister Laxmikant Parsekar says he's optimistic that other companies will follow in Vedanta's footsteps and resume mining.
"I'm hopeful that mining will resume in full swing in Goa for it is important that all stakeholders, especially the truck and barge owners, work together as the industry still faces a lot of hurdles. With time all issues will be resolved," said Parsekar.
It's true the amount of the theft – through tax evasion, illegal extraction and graft of every kind – was staggering. But as long as prices were soaring and extraction was flowing, few complained, as the delicious mining pie was big enough for everyone to share. During this free-for-all, officials either participated in or turned a blind eye to the irregularities, setting the stage for the abrupt cancellation of the state's highest revenue generator.
There has been a lot of talk about the recovery of loot from illegal mining, but three years on little has happened on that front (despite a small army of government-hired chartered accountants charged with solving the mysteries of the scam). And those responsible for bringing the industry to a standstill are out of sight. Thus, the loss to the state exchequer – estimated at Rs 35,000 crore under the Shah Commission – is most likely gone forever. Even more astounding than that, however, is that those responsible for the Great Robbery are still riding high, enjoying the luxuries of life.
No, Goa's mining industry is unlikely to be the golden goose it once was. But it would be nice if those who stole the goose's gold (or, in this case, its iron-ore) were held to account. After all, this valuable natural resource does, in the end, belong to the people of Goa.