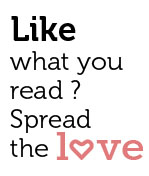 Share
For Better Living in Goa
NaikNavare Developers have built a reputation as one of the finest builders in the state. From luxury living to state-of-the-art business centres, the group is redefining service and real estate in Goa.
Here's a look at some of their work.
Esmeralda – Where the 5 elements of elegance are in true synergy
Location: Kadamba, Goa
Esmeralda is a landmark of epic proportions, conceived as a magnum opus of science and aesthetics. Goa's finest address finds the four elements of better living in perfect sync- wind, water, sky and earth. The gentle breeze caresses the many water bodies interspersed across Esmeralda and brings a cooling effect all year long! The open spaces and uninhibited surroundings truly make residents feel as one with the sky. And ultimately, with 30% of the total acreage of Esmeralda dedicated to greenery, the project truly lives up to its name (which translates into 'Emerald Green'.)
An array of amenities for an Upper Crust Living
Environmental friendly development with clearance from MoEF
Club House
Outdoor Gym
Children Play Area
Coffee Shop & Pavilions
Swimming Pool
CCTV Surveillance System
Video Door Phone with Intercom
SPA
24 Hour Security
Jogging Track
Skating Area
Covered Parking
Convenience Shopping
Lush Green Designer landscape
Internet
Silent Orchards – Best Among Luxury Properties in Goa
Location: Neura, Goa
There is a side to Goa not many know of; a side that goes beyond the idyllic beaches and open spaces; a side that takes you right into the lap of nature. it's divine, it's pure, it's a piece of heaven on earth.
Presenting orchard estates that will be your own rejuvenating private gateway – a lush green land just 14 kilometers from both the airport and Panjim, off the Panjim Madgaon National Highway.
Buyers get the option of one to two acres of thickly wooded estates, with over a hundred fully-grown, fruit-bearing trees. So expect an abundance of cashew, jackfruit, coconut, mango and banana in your own estate. Moreover, perfect planning of the estate, with Goan architecture, gives you an option to choose between three and four bedroom villas.
So come with your loved ones and let your mind and soul be rejuvenated amidst the emerald green world.
About NaikNavare Developers:
NaikNavare developers believe in delivering value to one and all, by creating products and services that enhance the value of life.
While real estate is their business, they consider themselves a service industry… and their service is to design and deliver better living. The company aims to create spaces that enable you to focus on the things you consider important – whether it is building a business, growing a family, connecting with friends, or simply finding the time and space to pursue your dreams.
Their vision is to create homes, schools, hotels, commercial spaces and business centres that uphold quality and withstand the test of time.
The homes explore the innate desire for beauty and convenience in living spaces; dispelling the urban legacy of cramped rooms and poor ventilation and redefining architecture with an intricate play of light and shadow, air and space.
NaikNavare homes also reflect the personality and taste of those accustomed to the best in quality design, finish and lifestyle. Commanding a diverse portfolio and embodying their motto of "better living for all," they have worked on projects such as slum rehabilitation, affordable housing, middle-income residences and exclusive residential projects that redefine the perception of high-end.
Housing being the need of the hour for our rapidly developing country, NaikNavare's teams of professionals are constantly addressing issues related to housing, such as urban planning, social-development patterns, infrastructural necessities and other areas that go hand in hand with their projects. The company is constantly exploring various typologies of housing, with a holistic and passionate dedication towards the residential sector.
Phone:  88888 70596 / 86050 10594