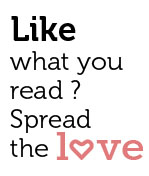 Share
Is Smell The Most Underrated Of The Senses?
Many swear by the adage that perfume just isn't perfume without jasmine. Fragrantly in agreement is Monika Ghurde, and the first person in Goa to create a series of perfumes with jasmine flowers.
Call her the First Lady of Smell, sale or the Scent Queen. Monika,seek who devotes her life to celebrating the joy of all things olfactory, educating the public along the way, teaches us that smell is perhaps the most underrated of all the senses—and jasmine one of the most evocative scents on earth.
Her love for the scent of jasmine goes back to her childhood, when she would visit her grandmother's jasmine garden. For as long as she can remember, there was this mesmerizing cloudy aroma that wafted around, which embedded in her subconscious.
As a young photographer from Mumbai, she moved to Madras (now called Chennai) in 2002, finding it a haven for Malli Poo, Tamil for jasmine. One day in 2009 a man from the perfume industry visited her to know more about her passion and obsession with perfumes and that changed her world. She started training under the tutelage of an English perfumer, and came to live in Goa in 2011.
At the 'Jasmine—the Flower of Love and Passion' Olfactory Lecture by Monika at Alliance Française on 28th August, guests encountered the sensuous aromas of the jasmine. Test strips were distributed to the attendees, to enable them to differentiate the characteristics of Jasmine Absolute (jasmine essential oil), one of the most expensive ingredients used in perfumery. Eight thousand blossoms of jasmine produce 1 gram (1 ml.) of Jasmine Absolute. Also what was interesting was to smell the different constituents identified in natural Jasmine to understand its fragrance better.
The presentation also covered jasmine in literature and mythology, and listed some of the best jasmine based perfumes—like Serge Lutens – a La Nuit, Sarrasins, and the retro jasmines like Chanel No 5 and Joy—which demonstrate how jasmine can add curves and drama to a fragrance. Then we checked out two perfumes in the series of Monika's ongoing collection. One with diaphanous, velvety and delicate green notes, and the other with the dualist contrast of masculine and feminine notes —both are tributes to an intense sensuality connecting us with deeper emotions.
Originating from the Far East, India and China, the term Jasmine comes from the Persian Yasmine meaning 'fragrance'. It is now cultivated in Italy, Spain, France, Egypt, Algeria and Morocco. Alongside rose oil, jasmine oil is considered one of the most expensive, exotic and absolutely precious oils used in perfumery. The sweet floral scent of Jasmine has an 'animalic' background and can carry for over a mile effortlessly.
Growing from cuttings, the vines need to be trained on trellis screens when young. The white, ivory or pink, trumpet-shaped ornamental flowers with star shaped petals exude an intensely sweet and powdery fragrance at night, hence colloquially known as 'Raat-ki-rani'—Queen of the Night, or night blooming jasmine. In Hindu mythology the God of Love, Kama-deva, shoots arrows decorated with jasmine from a bow made of sugarcane.
Historically the centre of cultivation for Jasmine Grandiflorum was in Uttar Pradesh in India.  In France a small town called Grasse has the presence of jasmine but only since 1548. Jasmine oil is widely used in cosmetics for its unparalleled benefits. For centuries jasmine has been one of the most valuable oils used in aromatherapy, for tranquilising. Jasmine tea is a relaxant. In Asia jasmine flowers are woven in garlands and used daily to pray and to meditate.
It is interesting to note that picking of these flowers is a time bound job. The flowers are picked between dawn and fore-noon, requiring highly skilled pickers to gather them without bruising them. They continue exuding scent for at least 24 hours, the scent becoming slightly sweeter as the flower ages. The notes of the oil also change after 12 hours.
"Jasmine is an extensive subject, as it is very widely used and has been part of human history for centuries. In many ways it has changed our consciousness as we have used this flower to pray, to heal, to love and to celebrate. There is so much to be done that at times i feel that my life time will not be enough for this subject," says Monika, as she continues her journey in the mysterious, emotional and diverse fragrance of the jasmine.
__________
Photos by Sephi Bergerson