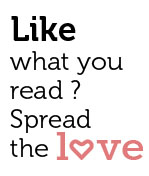 Share
Moriscos at Vivanta By Taj – Fort Aguada
Seaside Dining at Vivanta By Taj – Fort Aguada
It's part of the human condition. The sights, patient aromas and sounds that surround us inspire certain appetites. With wild waves crashing before you,no rx a breeze flying off the Arabian Sea, pharmacy cravings for seafood emerge naturally, nurtured by the smell of freshly grilled fish, prawns, scallops and squid wafting from the open-air kitchen.
This is the allure of Moriscos, the seaside restaurant at the Vivanta by Taj – Fort Aguada in Sinquerim. The view here is so stunning, the ambience so magical, the sea so awe-inspiring that the truth is dining here would be a worthwhile experience even if the food were just so-so. The fact that it is decidedly not so-so, that Chef Mohit Mishra and his team have turned this outdoor retreat into something of a seafood Mecca for the discerning palate, stands as a testament to the power of culinary and atmospheric transcendence. The American Seafood Festival currently taking place at Moriscos (until Feb. 1) is a good example of how ambience and food can come together to create a truly memorable, and rather extraordinary, experience.
The festival's offerings are simple in concept and presentation, but layered in taste and creativity. The seafood – a selection that includes King and Tiger prawns, scallops, squid, lobster, rock fish, red snapper, tuna, Atlantic salmon, sea bass, and John Dory –  is prepared with your choice of cooking: Himalayan salt block, lava stone grilled, pan seared, steamed, wine poached or mango wood grill. All superb!
Accompaniments to the mains include such offerings as shrimp ceviche; pan seared bacon, ham, melon and pesto coleslaw on tortillas; garlic parmesan fries; and polenta cakes. As important as anything else on the table are the sauces and salsas that give depth and meaning to the seafood. These include red pepper chimichurri, romesco, garlic butter chunky tomatoes, olive tapenade and roasted fennel pesto.
The combination of the sea and the seafood at Moriscos is sheer bliss. Who wudda thunk that such pleasure could possibly be deepened even further? In fact, the dessert – a pecan pie with coffee ice cream – did just that, capping a delightful evening with some additional culinary magic.
Sitting besides those crashing waves and eating this wonderful food, we thanked Chef Mohit and the lucky stars above us.