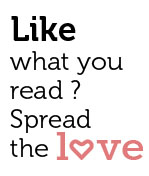 Share
Hidden But Thriving
Ever since the allegedly booming underground sex industry in Goa made it to the cover of India Today a few years ago in a sensational story headlined 'Sex and Drugs on Cocaine Coast', recipe things haven't really been the same in Goa. There's no denying it: the sex industry in Goa is flourishing, even though it's largely invisible. Talking to Streets recently, Mathew Kurian, founder of an NGO  which works with HIV+ people and displaced street children, said that a large number of migrant women are involved in the trade. "There must be at least 3,000 prostitutes in Goa," he said.
A casual Google search for 'sex in Goa' throws up dozens of websites which offer all kinds of women ­ Indian, Goan, and foreign. All you have to do is send them an email or call them, and they're yours. Besides this, there are dozens of advertisements which appear in the local newspapers offering 'massage services' at your doorstep, and of course, plenty of 'massage parlours', especially in the coastal tourism belt of Calangute­Candolim which is frequented by thousands of tourists every day. (In Goa a good number of the so­called 'Ayurvedic massage parlours' are a front for prostitution, bringing a bad name to the few genuine Ayurvedic centres.)
Then there are the dance bars. Last Saturday Calangute MLA Michael Lobo held a press conference to report that recently shut down 'dance bars' serving as fronts for prostitution were trying to reopen with the new season fast approaching. And that's not counting the street­walkers who can be found in towns and cities like Panjim and Margao.
The action, though, is concentrated in the North Goa coastal belt. In the last year and a half, the Calangute police alone have conducted 20 raids and 'rescued' around 50 women. Some of the raids were on massage parlours, a few in 'dance bars', while other prostitution rings were exposed using decoy customers.
A sex worker who we called Sara spoke to Streets some time ago, and gave some unique insights into the life of a prostitute in Goa. She explained how she got into the trade as a young woman after being approached by a lady who took her to an apartment full of men. She thinks she may have been drugged as she found herself in bed the next morning with a strange man without remembering what had happened.
Still, the mother of four said, "I am grateful to the woman who got me into this line … Sometimes, I wonder how I would have made ends meet by toiling as a construction labourer, a vegetable seller, or a house maid." "Look, I charge Rs 150 for five minutes. The deal is clear; if he doesn't come in five minutes, he has to pay me another Rs 150 and I will try again. And, never without a condom," Sara said matter­of­ factly. AIDS, of course, is a huge issue for prostitutes in Goa. Out of the 467 HIV cases detected in 2012 in Goa, a whopping 440 were transmitted by unsafe sex, according the Goa AIDS Control Society.
Sex­workers fall in a particularly high­risk group. Talking to Streets, Calangute police inspector Nilesh Rane agrees there is a booming sex industry, but says it's impossible to close down the sex rackets completely for various reasons. "There are three types of sex workers," he says. "There are the upper class women who do it for the money and perhaps the pleasure also. They charge huge amounts as fees, sometimes in lakhs, and are very glamorous. They do this for the money which they need to maintain their expensive lifestyles. It is very difficult for the police to catch these women because they operate on the five­star level through a very confidential network.
"Then there are the middle­class women who do it for the extra money. They may not do it regularly. After which there are trafficked women who are usually kept by the pimps at a fixed place and used to entertain clients."
Currently, women involved in the industry are 'rescued' in the presence of an NGO and then sent to a protective home in Merces for their rehabilitation. The law considers these women to be victims, not criminals. But, say the police, most of the women do this of their own volition. Despite what Rane said about trafficked women, the number of such cases in Goa is not high, unlike, say, the red­light area of Kamathipura in Mumbai.
When the Calangute police 'rescued' 18 women last month, the protective home in Merces had trouble accommodating all of them because of lack of space. So after a while, usually a few days or weeks, the women were released into the care of a relative.
Dilip Parulekar, the Minister for Child and Women Welfare, who oversees the functioning of the protective home, says that most of the women "are not interested in being rehabilitated."
Once the women are picked up, the NGOs and the police find out who their closest relatives are and get in touch with them. Most are from neighbouring states like Karnataka and Maharashtra, though many are from distant states like West Bengal, Odisha and increasingly from the northeastern states.
But many of these women have no homes to go back to, or their relatives don't want them back. So when they are released from the protective home, and put on a train or bus to their native place, they simply get down after crossing the Goa border and come back to again ply their trade. And so it goes on. The only real red­light area in Goa, which was at Baina Beach in Vasco, was razed to the ground back in 2004, displacing hundreds of women sex workers who then spread out all over Goa (much to the chagrin of NGOs who were no longer able to keep track of them).
Much of the discussion over prostitution in Goa has centred on government efforts to 'rehabilitate' female sex workers – something that has borne little or no fruit. As in the rest of India, few talk of the possibility of legalising prostitution, as many nations around the world have done in an effort to regulate the trade and ensure its participants remain safe and disease­free.
Not all would­be Johns come to Goa for women sex workers. There are those who come seeking male prostitutes as well, in addition to paedophiles in search of young boys. Though these cases seldom come to public attention, those who study the issue say there is a flourishing racket in the supply of young boys who are usually children of the migrant class. According to an estimate by Child Relief and You (CRY) over 10,000 paedophiles visit Goa every year. Another assessment by Children's Rights in Goa says that at any given point there are at least 100 paedophiles on the prowl in Goa. According to field data collected by national and international child rights organisations, a paedophile in Goa sexually exploits at least 20 children during his or her visit.