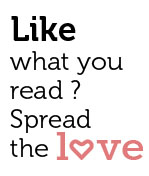 Share
Terrile de Jerome
A True Bistro
Before I begin this review about Rara Avis (in English, 'Rare Bird), let me say a word not about this new restaurant along the Baga Creek Road, but about the three men who have brought it to us. For to understand the uniqueness of this establishment, you must understand the extraordinary background of its owners.
For many years, Frenchman Laurent Guiraud was the owner of 'Pays Basque', a Michelin Star restaurant in Southwest France (note to the uninitiated: getting a Michelin star is a very, very big deal). Chef Jerome Cousin was groomed at his family's three-generations-old restaurant in France, and started learning the "piano" (what the French call their cooking range) at age 6. To ease his induction into the culinary world, Jerome's grandfather went to the extent of designing smaller pots and pans for him. And what would a French duo with restaurants in India do without an Indian partner? Suffer, of course, and that helps explain the presence of Rajiv Aneja, a self-taught cook and dedicated globe trotter with an entrepreneurial flair.
When you look at Rara Avis, it's worth emphasizing the 'rare' part of 'rare bird.' That's because there's nothing common about it. Simply put, Laurent, Jerome and Rajiv have brought to Goa a restaurant that would stand its own beautifully anywhere in the world, including Paris itself. The partners have a restaurant of the same name in New Delhi, which, like the Konkan version, reflects the culinary spirit of an authentic French bistro.
My family and I dined on two recent occasions at Rara Avis, and came away very impressed. I hope it doesn't sound too pretentious to say we're a foodie family. Between my husband and myself, we've lived in the following countries: India, America, the UK, Singapore, Indonesia, Venezuela, Colombia and Israel. I love to cook, and over the years I've done so for many visitors. When we travel, we often choose our destinations according to their culinary offerings – and this especially applies to France, one of our very favourite foodie destinations.
At our first evening at Rara Avis, we ordered the following dishes:
       – Assiette du Boucher (meat platter), with pork chop, lamb chops, beef, pork sausages, and chicken – served with pepper sauce.
       – Assiette du Pêcheur (fish platter), with two different fishes, squids, prawns and baby octopus.
       – Ile Flottante, bitten egg whites poached in milk floating in a light custard cream, topped with caramel.
       – Suicide au Chocolat, chocolate cake served with French vanilla ice cream.
None of this could have been better had we ordered it at one of the finer establishments of La Rive Gauche itself.
And here's what we had on our second night:
       – Terrine de Jerome, pork meat terrine served with a salad and gherkins with homemade French baguette.
       – Cassolette de Gambas, prawns cooked in a light white wine, fish stock and cream, sprinkled with Gruyere cheese and baked "au gratin".
       – Poulet aux Morilles, chicken breast in a sauce made of Morels (Gucci), cream, reduced with port wine.
– Quenelles de Poissons Armoricaine, fish and prawns minced and mixed with choux pastry, with the mix then poached and put in a sauce made of tomato and Cognac, and a bit of cheese.
It is not an understatement to say this is the stuff of Michelin stars. There's lots of other offerings on the menu, including Steak Tartare, Cordon Bleu, Carpaccio de Boeuf, Poisson Cru Marine and Tagliatelle au Fruits de Mer.
That Rara Vis is situated on the romantically lit terraces of a beautiful home overlooking the Baga River, with understated but highly tasteful designer-made furnishings, makes this a winner all around.
The Food: World-class French cuisine in Goa
The Service: Proficient and warm
Prices: Not too high, considering the quality of the food and ambience. Main courses run from Rs 420 to Rs 580.
Where: Baga Creek Road, Arpora-Baga. Phone: +91 9811232992