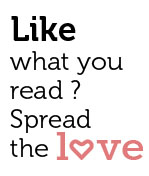 Share
Shamana Spa at Grand Hyatt Goa wins  'Best New Spa (Resort)' Award
GOA (May 2013): Receiving another accolade of excellence, Shamana Spa at Grand Hyatt Goa has garnered the 'Best New Spa (Resort)' Award at the asiaSpa India Awards 2012 held on 29 April, 2013 at The Kingdom of Dreams, Gurgaon.
Shamana Spa at Grand Hyatt Goa is a true oasis of tranquillity.  A destination spa with 19 treatment suites offering Thai, Balinese and Indian treatments in serene and luxurious facilities spread across 34,000 sq ft (3,200 sq m), it offers luxuriously designed suites with a sunken bath and vitality pool, multi-sensory rain showers to allow guests to cool off and rejuvenate during the steam, and ergonomically designed loungers for relaxation. These treatment suites, designed to enrich a guest's experience include six couple suites, ten single suites and a special Ayurveda / Indian treatment suite as well. State-of-the-art amenities at Shamana Spa include a fitness centre, indoor and outdoor pools, whirlpools and wet areas with sauna, steam and plunge pools.
"We are thrilled to receive the 'Best New Spa (Resort)' Award for Shamana Spa at Grand Hyatt Goa. It is indeed a great honour that our spa is not only well-liked and admired by our guests but has been recognised by the industry as well", said General Manager, Stefan Radstrom. "The Shamana Spa is indeed the best way to rejuvenate and discover oneself."
Commenting on this achievement, Ram Chatterjee, Director of Shamana Spa, Grand Hyatt Goa said, "The asiaSpa India Awards continue to set benchmarks for originality and acknowledge the finest contributions made to the budding wellness industry in India. Getting recognized as an asiaSpa India Award winner, is a perfect boost to Shamana Spa's credibility. The entire team at Grand Hyatt Goa is in high spirits on receiving this honour. I'm thankful to my fantastic team and their continued hard work."
As the wellness panorama in India continues to grow exponentially, the new age Indian is taking keen interest in the new ways of wellness. Being an avid promoter of the wellness segment in India, asiaSpa India backs the evolution of the wellness industry to its fullest potential. Since their inception and now for sixth consecutive year the asiaSpa India Awards have been setting new benchmarks within the Indian spa and wellness industry.
/p