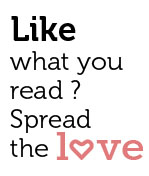 Share
Electric Pulse members
In an EDM-dominated music scene, band pushes through with Classic and Hard Rock
Beyond the trance and psychedelic beats that resound along Goa's many streets, there exist pockets of classic rock music lovers who have been waiting for someone to come around and make them fall in love with music all over again. We managed to trip on this young band, which even though a year old, is taking over the calm beaches of Goa by storm. Electric Pulse is a lethal combination of Classic and Hard Rock that has enough energy to power up the smallest of venues to the largest of arenas.
Inspired by a number of bands from the '70s and '80s like Black Sabbath, Iron Maiden, Metallica, Ronnie James Dio, Queen, Deep Purple and Rush, Electric Pulse has been taking listeners on a journey through a soundscape of unrelenting hard rock, galloping riffs and melodic hooks. Sure to unite head bangers and classic rock junkies in a single arena each and every show, the band exhibits power-packed performances that send audiences home with a sore neck the next morning.
We caught up with Anirban Halder, Vocalist and Lead Guitarist of Electric Pulse, to tell us more about the band.
GS: EDM fever is gripping the nation and the state, with youngsters today craving for trance and house music. Do you feel insecure as Classic Rock artists?
AH: We do agree that EDM is a somewhat a mainstream genre today, but that doesn't make us insecure at all. Rather, it gives us the chance to be different from the rest. While all new artists tilt towards EDM or EDM-type music, we are moving as much away from it. We believe that there are more than enough people who still love listening to Classic Rock.
GS: How do you manage to sustain yourself as a Rock band in a place where there's not that much scope for music of your genre?
AH: I don't agree with that. True, other genres are taking up most of the space. But it gives us the opportunity to stand out and give the audience something totally different from what other artists are offering. With regards to sustainability as a Rock band, we thrive on our live performances. Live performances today have a lot of sequenced music or pre-recorded music playing along with the artists during a live show. However, we are a pure live act and give the experience of 'real' live music which our audiences love.
GS: What kind of music does Electric Pulse play and what inspires you to do what you do?
AH: We like to classify ourselves under the Hard Rock genre. A number of youth today have not heard true Rock, Metal, as they are growing up listening to modern music and have not been exposed to Classic Rock. Our objective is to bridge this gap. By listening to and liking our music, they will further listen to the music that has influenced us and discover the beauty of Rock & Metal.
GS: How different is Classic Rock from Metal Rock. Has Goa warmed up to your style of play?
AH: Classic Rock could be a wide range of Rock music primarily encompassing the styles of the late '60s, '70s & '80s, whereas Metal Rock could be from any time period with heavier guitar tones and riffs, louder shriller vocals & maybe a darker element to the overall theme. With regard to our style of music, we try to be sweet to everyone's ears – Metal fans and non-Metal fans. We have received quite an overwhelming response from the Goan audience, especially the foreigners who really connect with our style and have not heard such tones in a long time. Our live performances are quite loud and have a lot of energy. There have been many times when, though the people never heard the music before, they still sync with the energy and the vibe and end up thoroughly enjoying themselves.
GS: What is the moment you enjoy the most during a performance?
AH: Once a show starts, usually during the initial few songs, the audience is still warming up to our music and tapping their feet. Once the show moves forward and the energy levels rise, we have people dancing crazy in front of us and from stage we can see them having a real good time. The fact that we are able to transfer this energy to the audience and give them an unforgettable experience would probably be the most enjoyable moment for the band.
GS: Why did you give up your regular jobs for a career in music?
AH: We always knew we had the talent to play professionally and always wanted to play music full-time. But it's not the easiest thing to tell your family. Working in the corporate world made us realise that we were not comfortable in that environment. At the end of the day, we didn't want to be old and look back and regret that we never tried. Even if we failed, at least we have the satisfaction of knowing that we tried and gave it our all. Thankfully, with support from our families, we took the drastic step and left everything to start afresh in the music world. Now there's no looking back and a long way ahead for us.
GS: Do you see international rock bands touring Goa anytime soon? You feel a concert here could maybe revive the culture of Rock music?
AH: A very long time ago, bands like The Who, Deep Purple visited Goa and helped revive the culture of Rock Music in Goa. Today an international Rock band's presence in Goa would certainly boost the culture, but not for long. Sooner or later, there will be a massively branded EDM festival filling up the streets and causing traffic across half of Goa. On a more positive note, we are quite sure that Rock culture will be back and rise higher than ever.
Electric Pulse will be playing live at Decades Bar, Arpora, this Friday 7 pm onward.