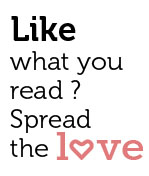 Share
Beithak's founder Suman Pareek tells Streets about her creative saga
Beithak was born with the idea of breaking the monotony of life that usually comes with uninteresting, monochromatic stuff that we are surrounded with. We thought of making day to day stuff more interesting to use, through handcrafting, weaving, and painting colours into them.
Take for instance, our Green Leaf Collection or Colours of the World collection, every item is a unique piece of art in itself, that you can own, which would look stunning in any part of your living space.
You can see an element of fun, adventure, randomness, a bohemian streak, and above all sexiness in everything we design.
The idea started taking shape as I started realizing how uninteresting my life was getting in the corporate setup. As I started looking for ways in which I could make stuff around me quirkier, Beithak was born.
Our current basket of products ranges from a paper-clay molded bowl to an elegantly colourful arm chair. Our range of furniture has three styles of collections; Mosaic, Bohemia & the Ranch. Our utility décor has 2 styles of collections; Green Leaf & Colours of the World. We also have some very chic stationery items. In the coming months, we will be expanding into travel accessories, lighting, gifts and luxury goods.
The future looks very exciting to us as today's consumer is looking for a non-monotonous way of living and that's where we fit in. The millennials of today are asking for more, and we have our belts tightened for lift off!!