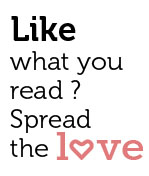 Share
Nijugrapher-Bookworm Jumble Sale 2015
Your Jumble Will Educate A Child
In the last few years, thousands of eager books and delighted children have met each other through the efforts of a dedicated team working from a small house in Taleigao, in the suburbs of Panjim. Now comes that time of the year when you can help this ambitious group of volunteers.
The Bookworm Library, which is now 10 years old, is a charitable trust committed to nurturing and facilitating readers—and the love of books—across all ages. It takes libraries to children who may not otherwise have access to story-books, through the Mobile Outreach Program, and its Libraries in Schools (LiS) Program.
The library at Taleigao has a varied collection of over 17,000 books. The Bookworm team, consisting of experts as well as young volunteers, led by seasoned educator Sujata Noronha, carries out a wide range of innovative activities through the year. One of the bold new ideas was to set up Book Stop, a free open-air, open-access library at the Garcia da Orta Garden at Panjim, in collaboration with Corporation of the City of Panaji and Panaji First.
Bookworm has also organized a conference for Library educators from all over India. Its Pre-School Morning program nurtures a love of reading in pre-literate, pre-school children. A community theatre initiative called Theatre on the Beach, a film club, a performance poetry workshop, as well as training workshops for schools and NGOs from all over the country are among the team's many activities.
In the past six months alone, the Bookworm Library participated in the Publishing Next Conference, as well as co-partnered in the Goa Arts and Literature Festival (Young GALF 2015), and the Yo Ya Vachuya (Children's Day celebration with the Goa State Central Library). It also had an important place at the Bookaroo children's festival, and a continuing presence at the Original Bandstand at the Garcia Da Orta, Panjim. All of these affirm its significant literary presence in Goa.
In the academic year 2015-16, Bookworm Trust's Libraries in Schools (LiS) program continue to support eight under-resourced schools in different parts of Goa, reaching 1244 children who receive books and a library experience. From June 2015 to October 2015 we have issued over 10,000 books to the children. The Libraries in Schools program (LiS) provides an active library experience and lends all library resources. The focus is on schools that do not have library programs or facilities. The Bookworm program includes book browsing, independent reading, book-related song and games, 'book talk', 'read alouds', extension activities, book lending and more, all aimed at building a connection with books.
Bookworm organises an annual jumble sale to raise funds for the Libraries in Schools program. Last year the funds raised from the jumble sale contributed to 40% of the resources for the program. We are actively accepting jumble, preferably sorted and bagged. Books, toys, household items, electricals, electronics, art, furniture, shoes, clothes, accessories, plants and garden items, food, cash and love – all are welcome.
The Jumble Sale of 2016 will be taking place on Sunday, 14th of February, at Indoor Stadium, Near Campal Swimming Pool, Panjim. Please call 9823222665 or 9767454121 for drop off or pick up details or email us at mail@bookwormgoa.in.