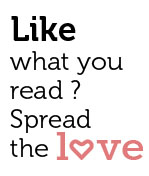 Share
From a nobody in 2007 to being elected the MLA of Calangute, Michael Lobo's emergence in Goa's political arena, otherwise a competitive slugfest, has been 'out of the blue' so to say. He outlines his plans for Calangute and coastal North Goa in a rather frank interview with Streets in which he hits out at his own BJP government for not doing enough to tackle one of the biggest problems haunting Goa: garbage.
AR: You came from nowhere to become a legislator. How was your political journey to the top?
ML: I never thought that I would become MLA. I was always into social service, helping someone or the other. Right from a young age I used to help people. Also, I raised a lot of issues that were wrong during the Congress regime like dance bars, prostitution, no proper policing, etc. I first got elected as Zilla Parishad member from Saligao, but because of the delimitation of the constituency I contested from Calangute. The ex-Sarpanch of Calangute Joseph Sequeira, Calangute Zilla Panchayat member Abelina Menezes and Anthony Menezes supported me and I got elected.
AR:  It's unusual, a bit out of the box for a Christian politician to be with the BJP. What was it that convinced you to join the party where you have risen to become its North District chief?
ML: I joined the BJP seven years ago, when it was in the Opposition. When I joined, my aim was to show the people that what the Congress was doing was wrong… taking the people for granted in the name of secularism. Were they (Congress) really secular? They were only corrupt.
The BJP in Goa is a party with a difference. I don't know about the rest of India, but here in Goa we showed that it is different and the people accepted it. The Congress got defeated because they took the Catholic vote bank for granted. Many of us Catholics in the BJP got elected as MLAs.
I do not believe in politics based on religion. I don't want to get into what happened in Mangalore and other places in Karnataka. Some Hindu fanatics unleashed terror against the Christians and places of worship there. A majority of Hindus themselves disapproved of it and the results were there for everyone to see. Within four years the BJP was booted out in the elections. Do you think the party will be elected back to power here in Goa if we do something against the Christian or Muslim people? No way. We will be defeated if the party goes in that wrong direction. No amount of promises at election time will work. We will be judged on the governance that we give.
AR: What is there in the election of Michael Lobo for Calangute?
ML: Infrastructure projects that needed to be in place twenty years ago are getting kick-started now. We have begun work on the sewage treatment plant for Calangute. It's a Rs 108 crore project funded by JICA (Japan India Cooperation Agency). Together with the Calangute panchayat, we are also constructing the Calangute promenade where facilities like toilets, changing rooms and shower rooms are being built. In Candolim, however, I'm not getting the same cooperation from the panchayat there. But I plan to take up works there too. I'm planning a landmark for Candolim on land belonging to the tourism department.
AR: Calangute is the hub of tourism activity in the north but infrastructure is poor. It's a mess during the peak season. What steps are contemplated to remedy the situation?
ML: First and foremost the garbage issue needs to be tackled urgently. It's the need of the hour. All governments in the part ignored this problem. Now, even our government isn't giving this problem enough attention.
When we came to power in 2012, Chief Minister Manohar Parrikar promised to begin work in November and complete a modern garbage treatment plant within six months. But nothing has happened. I have now demanded a separate Coastal Garbage Treatment Plant for North Goa. I've already written to government. The site is already available on the Calangute plateau where the panchayat is already dumping the garbage.
It's not just Calangute but the whole of the coast in North Goa that can be serviced by this plant and garbage taken care of. Garbage strewn all over the place is giving Goa a bad name. No decent tourist, particularly the high-end tourists, will ever visit Goa again once they experience this pathetic situation of garbage and filth everywhere.
Another issue that needs attention is law and order. Policing has to be improved. Thefts and sex crimes have to be cracked down. We must make the place safe for the visitor if tourism in Goa has to thrive.
AR: Goa is talked of as a top global tourist destination but facilities here compare poorly with competing destinations in countries like the Maldives, Thailand, Malaysia, Singapore and others in the region.
ML: All the governments we've had here have never been serious about tourism although they've been milking the cow. The government is now talking of a 'Tourism Master Plan'. There's talk of helicopter rides, cable cars and what not. Why do we need all this? Do we have the 5,000 crores that will be needed to implement all this?
Goa needs to look at basic infrastructure. Tourists do not come here for fancy things. They come here for the natural beauty, the peace, the naturally beautiful beaches. What we need is to build decent footpaths, toilet facilities, proper parking lots and provide Info kiosks where local maps with all the heritage and tourist landmarks are available and information is disseminated in different languages including Russian, German, French, etc.
Calangute-Candolim has already become a concrete jungle. We are doing our best to provide these facilities here. But the government needs to plan seriously about the rest of North Goa before virgin beaches like Arambol, Morjim and Mandrem go the same way as Calangute, Candolim and Anjuna.
Most of these areas come under the Coastal Regulation Zone rules, so the government marks the entire area and bans construction of multi-floor edifices. Instead, these areas should be reserved for luxury beach-hut tourism which is already taking root there. Although the structures are temporary, licences, including the excise licences, should be permanent.  Five-star quality facilities can be put up there without using any cement or concrete and tourism can happen 365 days of the year.
We don't need any fancy projects. We also do not need to spend money on sending delegations to Germany, Moscow or London to showcase Goa at tourism marts there. Goa is already known to people all over the world as a place with beautiful beaches and heritage monuments. All we need to do is maintain the natural beauty and hygiene, by providing basic necessities like toilets, parking facilities and garbage free surroundings.
AR: But what's the harm if the government is drawing up a tourism masterplan?
ML: It's a waste. Why appoint a consultant to do it? These plans are not implementable. They only remain on paper. Instead, use the money to plan tourism village by village on the coast. Engage local architects and planners to list out the facilities needed for each village. The tourism minister can oversee the exercise and also take tourism stakeholders into confidence. Plans drawn up this way will be more practical and easier to implement. I don't think places like Morjim, Arambol and Mandrem need any master-plan imposed on them.
What's needed is judicious utilisation of finances to clean up the act. Why is it that beaches like Calangute and Colva have no facilities like toilets, changing rooms and shower rooms despite more than 30 years of tourism? The government is facing a financial crunch with the ban on mining. We are working hard to deliver the goods but the state machinery needs to work in the right direction and intelligently.
.
.