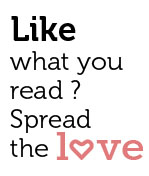 Share
In laid-back Goa, even an elephant moves swiftly… on a chessboard that is.
Goa has thrown up a number of young champions of the likes of Bhakti Kulkarni, generic Ivana Furtado, Anurag Mhamal, Riya Sawant, Vidula Dempo, Riddhi Zantye, Nitish Beluskar and several others. Over the last decade or so, these Goan youngsters have swiftly moved their rooks to checkmate opponents in India and even overseas.
When Ivana, all of seven-something, stunned the global chess fraternity by becoming the world youth champion in 2007 (Yes, you read that right. She was seven!), not many had heard of Goa, the place where she came from. On her jubilant return, having conquered the world and the record for the youngest world champ in Indian history, the question on everyone's lips in Goa's chess fraternity was: Will this chess prodigy live up and endure the rigours of training to compete at the senior level and conquer the world again?
More than half a decade later, today she is on course.
A couple of weeks past her fourteenth birthday, Ivana is the No. 1 ranked player in India and holds the second rank in the world for her age category. Late last year she captured the title at the Asian junior championship, which is a much higher age category (under 20).
Her march to glory is not in isolation. It's just one among at least half-a-dozen other stories scripted by Goan lads and girls on India's and even the world's competitive chess arena. It's a little known fact around the world that this tiny state on the western Indian coast is producing an unusually large amount of chess champions.
Anurag Mhamal
Take the case of Bhakti Kulkarni, who even before Ivana could break into the chess scene, had in the late 1990s already brought some cheer to a Goa starving for sports champions. She was not available for comment, but in the words of Goa Chess Association's Arvind Mhamal, she was a "welcome whiff of fresh air" in the late 1990s.
"She had some superlative performances then.  She's currently the highest ranked player from Goa and the first to earn the Women's Grandmaster norm," Mhamal said.
Bhakti is the only Goan with the Women's GM norm. Ivana is getting there and is currently anointed as Women's International Master. Other Goans who've broken into the FIDE rating charts include Riya Sawant with the Women's Candidate Master norm and Nitish Beluskar with the Candidate Master norm.
Also, Mhamal's own son Anurag has just last week earned the International Master norm.
What is it then, that made Goa take these gigantic, elephant-like strides on the chessboard?
"It's difficult to say what gave Goa this head start. We (the Goa Chess Association) do hold coaching camps once or twice a year. But it's surely the individual player's efforts and those of their parents, who sacrifice a lot to provide the financial and moral backing that's needed," Arvind Mhamal said.
Family backing is undoubtedly a big factor behind the success of most Goan chess achievers.
"Ivana saw Keegan (her brother five years older) playing chess and took a liking for it from a very young age," said her father Eli Furtado.
Ivana Furtado
He said she got tremendous support and encouragement at her Our Lady of Rosary School at Dona Paula where she's currently studying in the ninth standard.
"Initially the guidance of the Sports Authority of Goa coach Avinash Malwankar helped, and now, she's being coached by GM RP Ramesh," Ivana's dad told Streets.
It would have been impossible, he said, for a middle-class family like his to bear the financial burden of her career, had it not been for the support received at first from the Sports Authority of Goa, and subsequently from the House of Dempo. Ivana is among a number of young Goan sportspersons who the Dempos support as their 'brand ambassadors'.
"It's taken a lot of effort to provide her the best training. Either I or my wife had to take a back seat in our own careers so we could be with her on her chess travels. All our efforts are more than worth it and hopefully our girl will rise to greater heights," Eli said.
Mr Bandekar, the secretary of Goa Chess Association says it is their job to spot talent and provide technical support.
"People think playing chess does not require any major infrastructure. It does. It is in fact quite a physically demanding sport. Players have to go through intellectually intense four-five hours for each game. That's no mean feat to achieve and physically extremely draining," Bandekar said.
One world champion and so many others breaking on to the world scene. Goa's chess universe is doing the state proud.
/
/
/