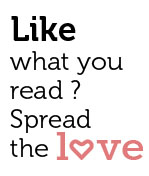 Share
Some of the yummiest bites are roadside – but watch out for hygiene
Guess where Panjimites go for a spot of sea breeze after a hectic day? Miramar beach, price of course, search and when there, and automatically, a visit to one of the street food carts lining the beach front is a must. It's one of those things which just happen. The 'Bombay bhel puri' stalls here are probably amongst the oldest in Goa.
Over the years a lot has changed, the carts which earlier used to be down the road towards the circle are now all clustered together where the earlier parking lot used to be, and now it's the capital's very own eat street where you get a whole variety of food items at down-to-earth prices. The carts have also all been standardised by the city corporation for reasons of hygiene.
The majority of the 20-odd carts there, of course, are the vintage bhel puri-wallahs. But where in earlier times you would only get about four or five items – pani-puri, shev puri, bhel puri, ragada pattis, et al, you now get a whole variety of 'chaats' from north India. The moment you get there, one of the young boys – each cart has one – comes to you with a menu card with the list of goodies available from that cart. "Come, have something," he coaxes you, and such is his charm that there is a high chance you will fall for the bait.
Depending on which cart you go to, you now have a long list of chaats to choose from, like 'papri chaat', 'aloo chat', 'tikkis', 'dahi wadas', the works, all popular food and snack items from north India. One of the pleasures of eating here is watching the guys make the chaats, like the way they crack the puris to make shev puri and then add the filling, which also differs from cart to cart, and then they ask you, "Sweet or spicy?" Most say medium, so that they get a bit of both.
Many of them have also added 'pao bahji' in their menus, the bhaji made by pounding peas, potatoes and other veggies into a pulp. Served with bread smothered in butter.
Nowadays there's more than just the behl puri-wallahs. There are also a handful of shawarma carts too, offering a delightful variety of shawarmas: Lebanese, Turkish, Arabic, Mediterranean to even Mexican shawarma (of course anyone who knows true Mexican food will recognize it for being Mexican in name alone). Most of the shawarmas made in Goa are made with grilled chicken.
[tok id=19005cf7d3f87b6c1eb56a78f6f9d09b partner=9385]
 Besides shawarma, you also get burgers and hot dogs, while there is another guy who gives you the Mumbai-style 'tawa' delicacies like 'bhaida rotis' and other rolls, all very filling and delicious. One of our favourites, though, is the 'gola' guy, the cart with all those coloured bottles of refreshments and syrups which are used to make all kinds of cold drinks and sherbets. One of the best things during a hot summer evening is to get them to make one of their 'golas'. The experience begins with watching them make ice shavings. When there are enough shavings to form a small round ball, the ice is packed together into a sphere, a stick poked in the centre and a generous serving of your syrup of choice is doused on the ice. Just like ice-cream sticks. Absolutely sinful on a hot summer day.
Unfortunately, it would not be correct to complete this article without a word about hygiene. The decision to standardize the carts came after an outbreak of illness several years back. Today, operators are supposed to cook elsewhere and bring the cooked food to the site. Hardly anyone obeys that rule. Another rule is to serve in disposable plates and cups. That one is being heeded for the most part, to the benefit of hygiene if not to the environment. Overall, eating in these stalls is not without risks when it comes to cleanliness.
Besides the carts, there are a few other popular hangouts located in the area. There's Café Coffee Day to one side and D'Silva caterers a little ahead. D'Silva is hugely popular for their Goan food and snacks like beef chilly fry and chops. Towards the beach, just next to the rocket, there is Danny's little restaurant which is also a popular stop for cold drinks and snacks.
You can decide what goes well with the sea breeze…
/
/
/