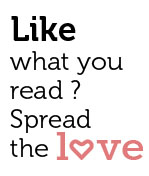 Share
Goa's Blueprint For Development Will Soon Be Finalised
Why Are So Many Unhappy?
Fifteen lakh Goans. Fifteen lakh opinions.
We're all members of the human race, so perhaps it shouldn't surprise anyone that feelings are decidedly mixed on the Regional Plan 2021, meant to serve as Goa's blueprint for development and conservation.
First, a bit of good news. For the first time in 26 years, this little state of ours appears likely to finalise a regional plan (despite being required by law to do so every 10 years) – clearly delineating which zones will remain "green" and which can be built upon. The current BJP-led government is working to execute the Regional Plan 2021 – first "notified" (earmarked to go into effect) five years ago but never fully implemented. Last-minute alterations based on often conflicting agendas are widely expected to be resolved within the next six months.
Whether the rest of the news is good or bad depends on your perspective. Many environmentally-conscious people are pleased that the plan designates 70 percent of Goa's land as an "eco-zone" where construction is banned. Many pro-business forces are pleased that the plan allows for the building of large projects, including factories, hotels, resorts and a golf course. Yet these same forces bemoan heavy building restrictions. And environmentalists are up in arms over mega-projects.
It is possible to keep everyone happy? Clearly not. Is the 2021 Regional Plan the best possible compromise? Probably not, and that's why stakeholders are still ironing out the kinks. Is the Regional Plan 2021 Goa's best chance currently to achieve the efficient zoning and infrastructure needed for sustainable growth? Yes is it.
Apparently, enough people in Goa understand this to make it highly unlikely that increasingly strident calls for the plan's "de-notification" will be heeded. For while the plan is far from perfect, the alternative – going back to the drawing board while politicians randomly approve whatever they please or are bribed to please – is unacceptable.
"We have demanded a rectification of the plan because it is the most practical solution. If one wants to scrap the plan, then let's … begin the process of making Regional Plan 2031, because that's how long it will take to draw up a new plan from scratch," said Sabina Martins, convenor of the Goa Bachao Abhiyan, a group of pro-environment activists.
Architect Dean D'Cruz, who was part of the committee that drew up the Regional Plan 2021, agreed the plan should be modified, not scrapped.
"Corrections… just deletion of suspect settlement is possible within the present ambit of the law …and this needs to be done," he said.
The last time Goa had a regional plan was in 1990 when the Regional Plan 2001 was adopted. The Regional Plan 2011 never saw the light of day as massive protests forced it to be scrapped in 2007.
After that, then Chief Minister Digambar Kamat asked each village to draw up its own plan, which was then scrutinized by a State Level Committee. It took an additional five years for said committee to come up with the Regional Plan 2021. That it was opposed by the BJP was not surprising, as elections were just months away – even though leaders like Manohar Parrikar had initially supported the plan. It was notified in 2011.
Opposition reached a crescendo around election time in 2012, and when the new government came to power, it said it would keep the plan notified, but permissions for construction would be given only if the area was marked as settlement in both the 2001 and 2021 Regional Plans.
"The problem is with a system like this is that it involves a lot of discretion. And discretion often is a chance to extract bribes," said Martins of the Goa Bachao Abhiyan. Her organisation took a leading role in opposing Regional Plan 2011, but now sees the Regional Plan 2021 as necessary, provided certain changes are made.
What's wrong with the plan? Many activists oppose "insertions" – such as a proposal to develop the pristine island of Vanxim – that were not part of plans sent upwards from the villages. Some of the plan's details may seem sanguine on the surface, such as an 'eco-tourism' provision granting permissions to "low density" projects that don't include high rises and where the built up area is less than four percent of a plot area totalling 20,000 square meters or more. But this provision has been used to approve a golf course on Goa's northern tip – one of the most contentious development projects in recent memory.
And yet de-notifiying the plan would mean going back to the 2001 version, which has no marked eco-zones.
"At least now we have something called eco-zone … This has been reached after so much effort and fighting. It is the reason today we can 'go to court' if something goes against it," said another member of the GBA, Reboni Saha.
Still, those opposed to the plan are making their voices heard. Some want to freeze all approvals for projects other than individual homes, a policy they say will force the government to show some urgency in drafting a new plan.
The Council for Social Justice and Peace, the social arm of the Catholic Church in Goa, also wants to put the current plan on hold until the Town and Country Planning Act for Goa (which mandates the formulation of regional plans) adopts a requirement that all such plans be drafted with the people's participation.
While activists spar over the best way forward, the government has maintained a studied silence, saying only that the plan is open for objections and suggestions, which will be taken into account before it is finalised.
In the meantime, many projects continue to be approved outside the ambit of any regional plan. Given Goa's fluid panorama of money, power and activism, it's not clear how much would change even if the Regional Plan 2021 becomes the law of the land.