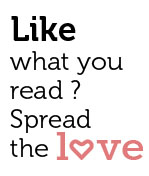 Share
 I am an artist. I think as an artist for the artist.
So when tourism,doctor the sun, advice sand, sildenafil sea, food et al takes centre stage in Goa, art artists and art happenings are left far behind. Financial crises worldwide have made 'art' the number one casualty. Artists cannot anymore depend on galleries to do mercy work. Period!
I thought therefore we as artists must get our act together.
I believe in destiny. When we at Art Chamber decided to do away with a restaurant we had leased part of our space to, it was solely to see that our primary objective of starting an Art Chamber-Galeria de Belas Artes (The Fine Art Gallery) was regained and didn't take a back seat to anyone else.
We concede it was getting lost with the powerful onslaught of something no one can fight: Food! It hurt to part ways and it was difficult to explain why, but we had a choice to make and art won hands down!
I have travelled a lot with my art in the recent past. To Berlin, Montreal, Bremen, Prague, Budapest, etc. I have seen artists using open spaces and turning them into walk-in studios.  I enjoyed interacting with many of them. The one space that I was definitely inspired by and I can say with certainty formed the main catalyst in creating the Friday Nite Art Bazsar was 'Tacheles' in Berlin.
It's an old abandoned structure in East Berlin which was taken over by artists and transformed into a wonderful walk-in art space. It was run by artists themselves and therefore the thought arose that I should start a place that must and should be a 'By the Artists,' 'For the Artists' initiative. Whether it will work in that manner or not, is anybody's guess.
Calangute legislator Michael Lobo, who threw open The Friday Nite Art Bazaar on 21/12/12, has been very supportive and has announced having a lot of out- door art in and around the Calangute constituency. This is a very welcome statement. Yes, we do need financial support to sustain this movement.
It is not going to be easy.
My heart says go ahead, but my pocket questions me. Financial support has this far come from my husband Rudolf and my family who has allowed me to use the space. It was heartwarming therefore to see artist Mohan Naik extend his hand and sponsor the live music this time.
The Bazsar is designed as a non-profit initiative. It is a space for art, artists and art lovers from around the globe to take off their masks. A place to meet artists, see and talk art, buy art … or simply enjoy art. A chance to interact with well-known artists one to one in an uncompromising atmosphere … no gallery, no curator, no commissions (the artist is only charged a nominal participation fee).
I envisage for the artist a space where he or she must experiment, discover and bring to the fore new ideas and projects other than the "normal" that will get people thinking and help make the artist community here in Goa grow as a force to reckon with.
It will take place once every second Friday of the month. I need time and mental space for my own creativity, too.
The space is, however, open during the rest of the days and I would like to see artists make use of it during the rest of the period as a studio facility.
My dream is to see art turn into a way of life in Goa. I yearn to see local faces, school kids, the lay people walk in. Therefore I call it 'Bazsar.' No hang-ups, no high nose!
Many friends have come with suggestions to whiten the walls so the art will stand out better but then this is a Bazsar, not an art gallery, and I don't believe one needs white walls to discover art. It only takes a good eye.
Streets Note: Yolanda de Souza Kammermeier is a painter and muralist with a Bachelor of Fine Arts Degree from the University of Mumbai. She was born and brought up in Goa. Yolanda's style of creating a ceramic-like effect on canvas with relief and high gloss has become her trademark. She works with watercolours as well. Her works are in collections in India and abroad.
Address: Friday Nite Art Bazsar
Art Chamber
Gauravaddo, Calangute, Goa
Friday Nite Art Bazsar @ Art Chamber takes place every second Friday of the month. Next event is scheduled on Feb 8. There's live music, thirst quenchers and little bites to add to the evening.
.
.
.