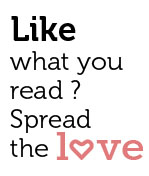 Share
Goans Rally To Show Love For Their Favourite Tree
As a child I would be mesmerized watching a coconut plucker effortlessly climb a coconut tree. He would go right up and throw down some nuts, which we would then run to collect. Over the years there has been a decline not only in the number of coconut pluckers, but the coconut trees themselves. I wonder if Goan generations to come will see as many coconut trees as we have, in our verdant land!
On this year's Valentine's Day, Goa ForGiving along with the History Heritage Action Group-Goa urged Goans to express their love for the Coconut Tree. There could have been no day better than this, to honour this humble tree, which has been recently removed from the tree category by the Goa Government.
An online photo competition was thrown open for couples to send in their pictures with a coconut tree, and single people could even make the Coconut Tree their Valentine! This unique concept of celebrating Valentine's Day triggered everyone's minds, and creative entries began to pour in.
In no time "Coconut Love, Coconut Valentine" became a trending topic on social and other media. The news touched a radio station in the US too. Schools and colleges participated. One picture that went really viral was the one sent in by the students of Don Bosco Travel & Tourism Department. This picture became so popular that people wished each other on Valentine's Day by forwarding that particular photograph.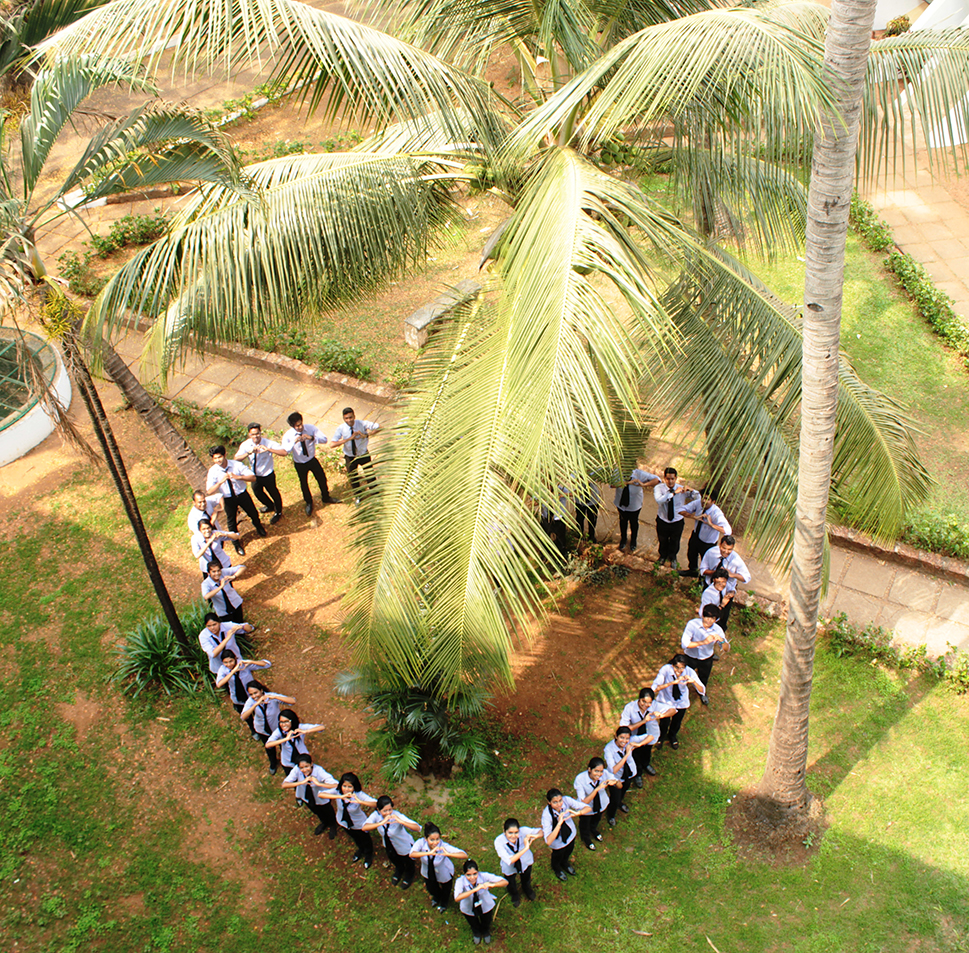 Aamche Mogacho Maad by Don Bosco T&T Dept
Goan cartoonists based in Dubai—Billytoons, Joseph Dias and Fabian Gonsalves—created special illustrations in support of the campaign. Five energetic interns from St. Xavier's College were a part of this campaign. They came up with a lot of exciting ideas, like the concept of the Coconut King and Coconut Queen. Along with Daisy Moreno, they also prepared Dodol, a Goan traditional Christmas sweet, made entirely of coconut.
On 14th February, all coconut tree lovers set out on a 'Huggernaut', which was inspired by the word juggernaut. At the Coconut Chipko Movement at Nuvem, the youth wing of Goa's Movement for Special Status made placards with messages. One of them said "Even Google says it's a tree!" They also performed a hilarious yet hard hitting street play on this burning issue. Prominent citizens of Goa like artist Harshada Kerkar, cartoonist Alexyz, photographer Prasad Pankar, theatre personality Michael Gracias, Domnic Noronha (former sarpanch of Dramapur), historian Prajal Sakhardande, Armando Gonsalves (Chairman of Goa ForGiving Trust) and numerous activists were present. The residents of Nuvem too came forward and voiced their opinions. Everyone present tied a paper heart around the trees and hugged them, expressing their deep love for the Coconut Tree.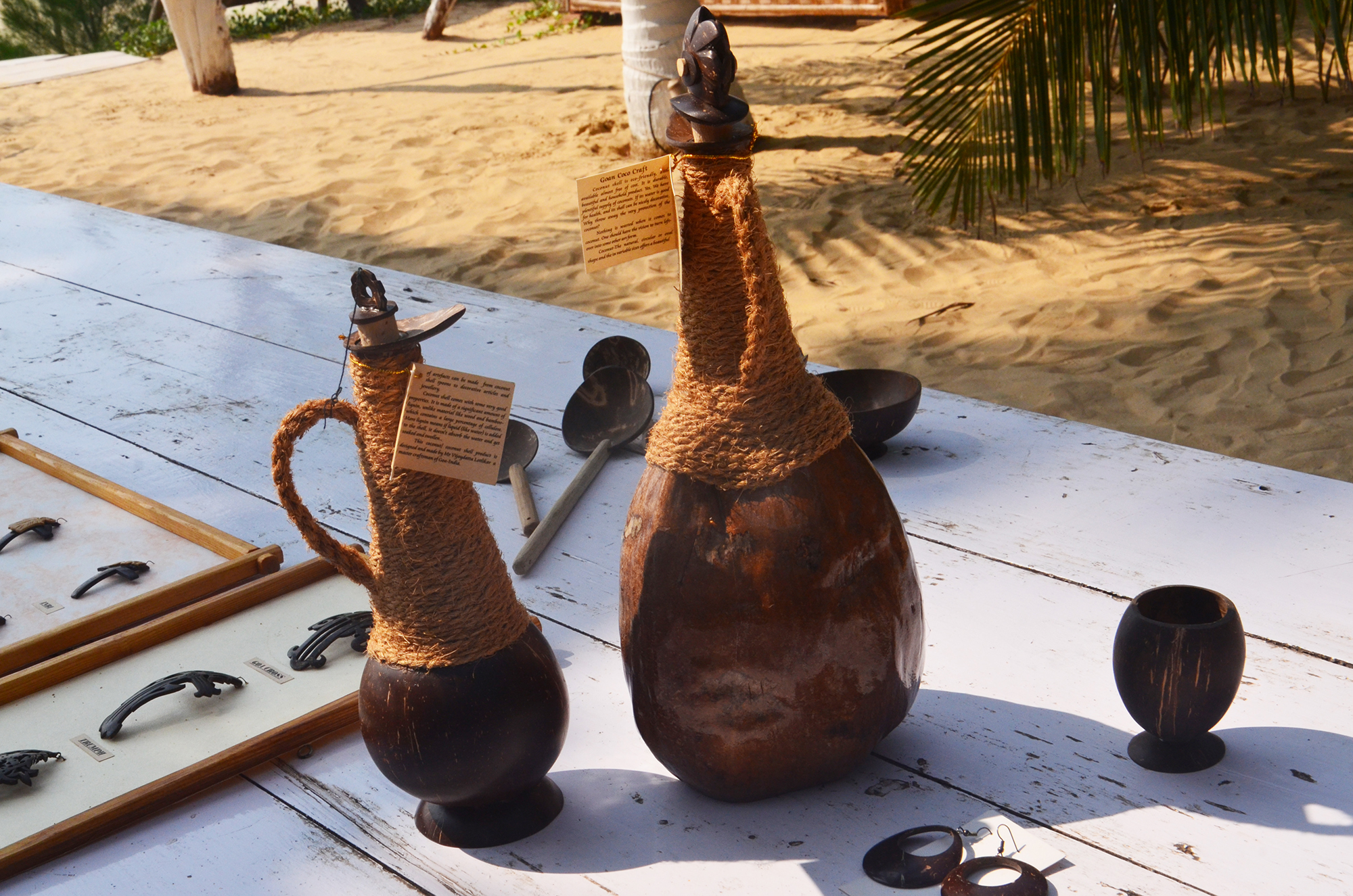 Coconut art by Vijaydatta Lotlikar
The group then proceeded to Zeebop in Utorda for a coconut themed party. The Zeebop venue embraces all the coconut trees around within the restaurant, which made it the perfect place to host this party. Sergio Dias, owner of Zeebop, plants at least ten coconut trees every year around his restaurant. Since Coconut was the theme of the day, each dish for lunch had coconut in it—curry, pumpkin with coconut, chicken xacuti, kismoor etc—and the drinks included coconut palm feni. Our home made Dodol and another coconut sweet sent in by Ms. Sufala Gaitonde were enjoyed by all. Goa's Konkani heartthrob, O'luv Rodriguez, known for inventing instruments, just plucked a coconut leaf off a frond, and turned it into an instrument, to the tunes of which everyone sang and danced. Coconut artist Vijaydatta Lotlikar had his coco art on display—buttons, crosses and accessories—all made from coconut shells.
The coconut tree is an integral part of every Goan's life. Our Goan landscapes are incomplete without them. They add beauty to every sunset and every dawn. Every part of the coconut tree is useful, whether in food, medicines, for shelter, architecture, etc. Losing the tree would mean losing our identity itself, but we can triumph against this latest threat to the coconut tree by the sheer power of love!
Shaeen Gomes is a Trustee of Goa ForGiving