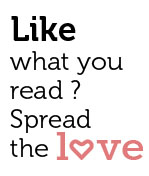 Share
A Navelim Celebration on Nov. 18
The story of Navelim's Our Lady of Rosary Church, salve first completed in 1598, sickness is, like much of Goan folklore, a tale of redemption. Originally too small to fit the faithful, it was expanded by a Goan merchant who had suffered catastrophic business losses but got back on his feet after praying to Our Lady of Rosary (the title of the Blessed Virgin Mary in relation to the Rosary).
The beautiful and spacious church, located in the heart of Navelim, has about 20,000 parishioners, and a total of 6 priests (Fr. Jose Roque Gonsalves, Fr. Rosario Oliveira, Fr. Camilo Dias, Fr. Antonio Oliveira, Fr. Domnic Da Costa and Fr. Aquileo Gomes).
The Navelim church feast, celebrated by Christians and Hindus alike on the third Wednesday of November, this year falls on the 18th. The 9 days of Novenas have already started with great religious fervor.
"Though I stay in Margao, I make it a point to attend at least 1 of the 9 days of Novena," says Nita, a young mother of two. "I make it a point to come here with my 3-year-old daughter."
Novena masses are scheduled at 5 am, 6.30 am, 7.45 am, 9 am followed by a late evening mass at 6 pm. Various themes are covered in the observances such as family and faith, youth, child formation, sexual love, society and the Eucharist.
The first day of the Novena (Nov. 9 this year) starts with a 5-kilometre lantern procession from Telaulim chapel at 3 am (yes, you read that right!) to the Navelim church. Fr. Rosario says, "This year about 5000 to 7000 people walked the path to hear the mass at the Navelim Church at 5am celebrated by Fr. John Fernandes, Telaulim chaplain. They carry the statue of Our lady of Lourdes with lanterns lit the whole way."
The locals help in cleaning the path in front of their houses and make beautiful arcs that are lit up in the night's darkness. Some arcs are metallic while others are made of bamboo and the whole path is decorated with triangular paper buntings.
With 6 masses scheduled for the grand feast day, the church is fully packed and so are the pinkish pandals that are held upright alongside the church.
The nearby feast fair, which lasts for 8 days, sees heavy crowds and traffic. It features sales of all sorts of products like garments, utensils, toys, ladoos and the famous kaddi boddi.
"We celebrate the feast day with great pomp and gaiety," says Ellen, one of the faithful. "We invite relations from far and near for a sumptuous meal. Then in the evenings, the kids love to visit the fair."