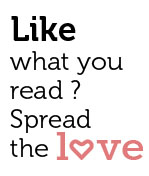 Share
.
Who says priests aren't cool?
If there's anything we've learned over the past week or so – judging from the news coming out of the Vatican – it's that priests can be cool. You don't have to love Pope Francis to recognize that he's kind of hip, in a kind of retro, unflashy way. Now change the scene to Goa, where a group of priests have taken to dancing and literally rocking a crowd. These godly men may still do their fair share of preaching, blessing and praying, but they're also cool with a guitar, drums and keyboard.
Band of Priests comprises entirely of Catholic priests from the Rachol seminary. "The idea to form a band came during a retreat at Rachol in 2010. I was inspired by the lay person who was encouraging the priests to clap and dance and praise God," says Fr. Xavier Braganza, the brain behind this novel band. "I shared the idea with Fr Joe and Fr Mathew― to have a gospel band. They liked it and we had our first show in February 2011 at Carmona village," he adds.
The band not only plays English and Konkani gospel music but also Hindi music. And if that isn't enough, the priests do a mean dance, too. "What's wrong in dancing? Even King David danced and praised God," Fr Xavier exhorts the audience at the Fatorda church courtyard.
Fr Xavier readily acknowledges that Band of Priests is 'a new way of evangelising.' "The youth are bored of the traditional ways, they can't even stand a mass for more than one hour. So we thought why not take the traditional prayers and club them with music."
It's no secret that the target group of the band is the youth. But at a Band of Priests performance, you'll also see oldies shaking their hips. Some might say all this fun comes with a catch: The concert isn't just about music and choreography, but also adoration, prayer, biblical presentations and testimony. OK, for some it's a catch, for others a spiritual bonanza.
"It's an amazing experience, truly mesmerising. I never thought a few of our priests could be such heartthrobs in conveying the Lenten message so innovatively and meaningfully in such lovely rhythm and vocals. I must say―dear priests, you all truly rock!" says Andrea Fernandes, a 24-year-old from Majorda.
.
.Band of Band of Priests
Fr Mariano, who plays the bass guitar, quotes St Augustine― "One who sings, prays twice." With the theme 'An Evening with Jesus', the band has performed more than 40 shows in Goa and has created a niche for themselves. Their popularity has also attracted invitations from Mumbai and Pune.
Music has always formed an integral part of the priesthood. "We have to learn solfège which is part of the curriculum at the seminary, but we can choose the musical instrument of our liking. Rachol seminary has nurtured music in our heart," Fr Xavier explains.
"Currently we have 11 priests playing for the Band, but the only problem we face is time management. Since most of the band members are either parish priests or assistant priests, we have a hard time coming together. But in spite of other commitments, we have made time …" says Fr Xavier.
Band of Priests charges Rs 15,000 per show, much of which is utilised for equipment, lighting, stage and sound. "We put in our own money if the parish is unable to pay, that's the least we can do for this Lent season."
Fr. Xavier has a word of advice for the orthodox or conservative Catholics who believe that priests should just preach, bless and pray― "Come watch us and I bet you will change your point of view!"
..
.
.
.