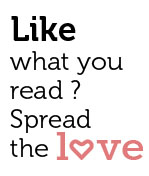 Share
Goa's Most Accomplished Governor Was Jewish
And He Singlehandedly Saved Hundreds of Thousands Of Lives
The death this past week of Lieutenant General Jacob Farj Rafael Jacob, the last surviving commander of a trio of leaders who led India to its greatest military victory in modern history, came as no surprise, of course, considering that he was 92.
What might come as a surprise to many, however, is the following:
Jake Jacob, as his friends called him, was also Governor of Goa – one of the most successful ones in history, having set aside large swaths of land for conservation and turning around a flagging economy.
Jacob was Jewish, one of the only Jewish military and political leaders of consequence on the Asian continent during the past century.
Bangladesh gave him an award for his decisive role in the creation of that nation –  a rare instance of a Muslim nation bestowing such an honour on a Jewish person.
He craftily negotiated the surrender of 93,000 Pakistani troops in the Indo-Pakistan war of 1971, telling his Pakistani counterpart General A A K 'Tiger' Niazi that a major Indian onslaught was imminent. It was a bluff that Jacob didn't even tell his superiors about. It is also believed to have saved hundreds of thousands of lives.
He lived alone in a largely solitary life in New Delhi in his final years.
He never married, even though he had two relationships, calling the second one the love of his life.
He maintained close ties to Israel and with famous Israeli leaders including Yitzhak Rabin and Shimon Peres. His uniform hangs in a military museum in the Jewish state.
He was the highest ranking military officer in the history of the Indian Jewish community.
He was perhaps the most prominent Jew associated with Goa since the great herbalist Garcia de Horta made the territory his home in the 1500's.
Jacob was born in 1923 in Calcutta, British India. His family hailed from a long line of Baghdadi Jews who moved to India from Iraq in the middle of the 18th century. He enlisted in the British Indian Army in 1942, and continued to serve in the Indian Army, eventually becoming a lieutenant general.
He was best known for the role he played in India's victory in the Indo-Pakistan War of 1971 and the Liberation of Bangladesh. Jacob was Chief of Staff of the Indian Army's Eastern Command during that war. Jacob also fought in World War ll and the Indo-Pakistan War of 1965. Later, he served as governor of both Goa and Punjab.
Jacob wrote a well-received autobiography, An Odyssey in War and Peace, in 2011 and a year later the Israeli-American writer Aimee Ginsburg (now Aimee Ginsburg-Bikel) wrote a comprehensive story on the military leader, in which he opened up about his life and career, for Open Magazine. Ginsburg, the widow of the renowned performer Theodore Bikel, spent many years in Goa herself. When she wrote to Jacob requesting interviews, he wrote back, "'I am approaching 90. I think I have earned a rest. I intend to now slowly fade away. If you want to write about me, you better be quick. Regards, jfrj.'
Jacob proceeded to talk about the two women he loved (calling the last one the love of his life), his tenure as a military chief, his Jewish identity and his life as an old man in New Delhi.
He said his siblings were all gone and that he had no contact with extended family members. The Jewish community of India had dwindled to just a handful of people. In his final years, he kept mostly to himself in his book-filled flat, receiving few visitors.
"My friends and peers are all gone," he told Ginsburg. "I have never been a very religious man … I believe in God, I can say a few Jewish prayers, but that's it. When we were young, our parents hired tutors to teach us Hebrew. Unlike my brothers, I was not bothered to learn. I regret that now."
He recalled his time of Governor of Goa in the late 1990s, when he was asked by state party leaders to take the reins of day-to-day governance under a system called President's Rule as a response to political turmoil in the state.
He was widely praised for turning around a flagging economy, raising efficiency, addressing citizens' needs and, perhaps most notably, saving two large tracts of jungle from mining – turning them into nature reserves in what Ginsburg called "a legally airtight manner."
"The politicians and the mining companies were up in arms," he told Ginsburg. "This is the best thing I have ever done. Even the tigers have started to return."
By the time Jacob was set to leave office, there were widespread calls for an extension of President's rule, and the Herald newspaper wrote at the time: "Of all the Governors who served in Goa, Lt. Gen. Jacob was the best by any yardstick."
Ginsburg asked Jacob if he'd be interested in coming back to Goa to "view the beauty of the sanctuaries he helped create." His response: "I never retrace my steps."
After Jacob's death from pneumonia last week, President Pranab Mukherjee said the general's "distinguished services to the nation and the Indian Army shall always be remembered." Prime Minister Narendra Modi tweeted condolences and said India "will always remain grateful to him for his impeccable service to the nation at the most crucial moments." And Daniel Cermon, Israel's ambassador to India, called Jacob an "Indian war hero, a proud Jew and a great friend of Israel."
Ginsburg asked Jacob if he ever thought of moving to Israel to share his military expertise there. "Israel has outstanding military leaders of their own, they do not need me. Besides, India has always been very good to us. I am proud to be a Jew, but am Indian through and through. I was born in India and served her my whole life. This is where I want die."
On Jan. 13, 2016, that wish came true.