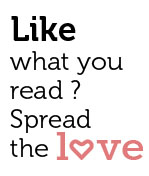 Share
Mumbai Feel, find World Food
The feel of Mocha, a restaurant smack in the heart of the main Calangute/Baga road, is unlike any other in Goa. Perhaps that shouldn't surprise anyone, as this is the first Goan outlet of a popular Mumbai-based coffee shop with a number of establishments across the country. The first thing that stands out about Mocha is the décor. It tells you or, rather it shouts out to you, 'come in!' It's sleek, mostly white, with casual wooden tables, a wide bar with TV screens, comfy indoor and outdoor seating and a general ambience that evokes a sophisticated, big-city feel. It seems tailored-made for an international crowd, and indeed, when we stepped foot into Mocha on a recent balmy afternoon (is there any other kind in Goa?) many of the tables were filled by European and other foreign patrons.
Breakfast @ 99 at Mocha
A quick glance at Mocha's very extensive menu raises a number of questions. Is this a coffee place? Is the specialty here funky drinks, or unusual desserts? Or some kind of eclectic approach to cuisine? The answer, happily, is yes to all of the above.
Mocha is in fact a coffee shop, and therefore you can expect a wide variety of innovatively prepared coffee. The drinks menu is particularly unusual and large – with scores of offerings, both alcoholic and virgin, with names like Berry Blast, Espresso Martini, Life is Easy, God Father, Blue Lagoon and Carnival Delight. The truth is you can easily come here and not eat. Just drink and you will be happy.
During our visit, we avoided a strictly liquid diet, however, and decided to partake of solid food. We went for the Greek Salad, the Lamb Keema Ghotala, Moroccan Meat Balls, Thai Fish Cakes and an elaborate Seafood Platter that set us back Rs 999 rupees but left us feeling that we did not waste our money. Like the worldly décor and the creative menu, the food was characterized by innovation. This is not to say that you will find the best food in Goa at Mocha. Or that the restaurant boasts some kind of haute cuisine that will change the face of Goa's culinary scene. Instead, what we're talking about is good, wholesome, tasty food that will satisfy your cravings. After a night of partying or a day of beach lounging, it might be just what the doctor ordered.
Above all else, perhaps, Mocha is a really nice place to hang out.
Food: Tasty and wholesome
Price: Not too high for the beach belt, with selections ranging from Rs 100 to ten times that amount
Ambience: The top draw
Contact:  At Jerrisa Paradise, Cobra Vaddo, along the Calangute-Baga Road. Phone: 0832 2277732
.
.
.