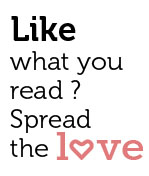 Share
Razzmatazz at Cape Town
Sparkle and Dazzle were the key words at the Blenders' Pride magical fashion Friday night on November 1 at Cape Town in Baga.  Designer Megny showcased her trendy clubwear-a fusion of Indian shine with funk, whilst Neon Pop came out with his label Marie Anton.  Celebrity DJs Garry, Anuj and Lasker spun their stuff and had the crowd partying till the early hours.  Contributing to the glamour were Goan models Sparsha Deshpande,
Angel Samuel, Leah Evanka to name but a few of the lovelies.  As a bonus, celebrity make-up artist Lawanya Shetye with mega talented fashion photographer Hemant Assotikar were also part of the party gang.
Some lucky couples won limited edition gifts from Pernod Ricard but the big prize is still out there; an all expenses paid privilege guest top seat at the upcoming Blenders' Pride fashion tour in Mumbai.  So ladies, make sure you're dressed to win at the next Cape Town bash on November 8.
Bake Your Own Cakes This Christmas
Goa gets brighter and tastier with the arrival of Christmas season this year. Setting the mood for festivities, Goa's finest delicatessen, 'Caramel' at Vivanta by Taj – Panaji invited guests and food connoisseurs for a special lesson in cake mixing with Chef Sahil Desai on 01st November.
Offering a plethora of delicacies day after day, Chef Desai geared up to reveal his secret recipes & ingredients to his guests; who not only appreciated the tips but were also overjoyed to volunteer for a quick demonstration. A fun-filled evening for the guests, the live station was filled with dry fruits and liquor which was used to prepare the special batter.
Delighted by the enthusiasm of the guests who attended the event Chef Sahil Desai, Executive Sous Chef, Vivanta by Taj – Panaji said, "I am enthralled to see such passion among food aficionados to learn the art of Cake Mixing. We wanted to add a special feature to this festival by encouraging our guests to prepare their own cakes and it is enthralling to watch them compete to make the best one!"