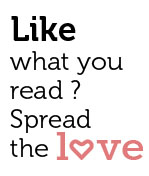 Share
Christmas treats on display
Grand Hyatt Goa Celebrates the age-old ceremony of cake mixing 
Confeitaria at Grand Hyatt Goa – the 17th century Indo-Portuguese inspired architectural resort, ambulance   celebrated the traditional cake-mixing ceremony with much aplomb.   Dried fruits and nuts were mixed with liquor and wines and left to soak in a secure place and mature in time for December.  The kids had a great time as they mixed the ingredients with juice and honey. This mixture will be used for the special cakes that will be served for the Bebo's Kids Christmas Party, troche on 14 December. "This 17th century tradition is a community event that marks the arrival of the harvest season," said Stefan Radstrom, General Manager.   Tufan Kobanbay, Executive Assistant Manager Food & Beverage said, "It is a wonderful opportunity for our guests and associates to come together as a family, to soak dry fruits in brandy, rum and other types of liquor enriching the experience of preparing Christmas cakes."   Pastry Chef Nicole Illa added, "The ceremony is a harbinger of good tidings and happiness. The ingredients comprise raisins, black currants, prunes, dates, candied cherries, candid orange, lemon rinds, hazelnuts, almonds and pistachios. The longer the dry fruits are left soaking, better the end result." Rakhi Salgaocar, Payal Jain, Beena Philip, Shalini Saxena and others were part of this early holiday cheer that will bring in the festive season.
Stefan radstrom and Chef Nicola Illa in action, demonstrating to the guests 
Goa Marriott Joy of Giving Week! 
Panaji's Goa Marriott Resort & Spa supported the Joy Of Giving Week, from 2nd-8th October 2013, through a combination of fundraising and CSR activities. On 8thOctober, players of the Salgaocar Football Club and associates of Goa Marriott visited the ASRO Caritas home for children afflicted with HIV/AIDS, in Tivim. They played games with the children, and shared life experiences with them, followed by refreshments. The giddy smiles on the faces of the children were worth every minute spent with them. At the All-Goa Drawing and Painting Competition for mentally challenged kids organized by DISHA, Goa Marriott provided refreshments for around 600 kids. Throughout the week, Goa Marriott associates undertook an active Donation Campaign within the resort premises. Guests checking in were oriented at the reception with the concept and cause of the week, with a request to donate as per their wish. In-room letters urged guests to get in touch with the hotel team should they wish to donate at any time. Non-residential guests in the lobby, restaurants, spa & fitness centre were also informed. Proceeds obtained from the week's efforts will be channeled towards the ASRO project of Caritas-Goa, an orphanage for children afflicted with HIV/AIDS.
       For the last several years, Goa Marriott Resort & Spa has maintained close ties with ASRO Caritas-Goa (supplying regular monthly provisions, extras like clothing and toys whenever possible). Hotel associates visit the children every month and bond with them. They also donate a part of their salary every month to the Associate Fund, which is channeled into providing educational and counseling services to the kids.