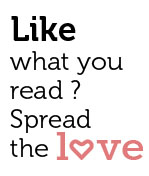 Share
for the Crazy Rich Or Just Crazy
For those of us who don't mind overspending on extravagant alcohol, there's a world of luxurious beverages to choose from right here in Goa.
Streets has compiled a list of some of the most expensive and premium spirits you can lay your hands on. Read on! Ready, steady, ka-ching!
Louis XIII de Remy Martin Grand Champagne Cognac (Rs 1.79 lakh)
Yes, you read that correctly. A bottle of this stuff sets you back Rs 1.79 lakh. Yet it doesn't get better than Louis XIII. It is one of the most expensive cognacs in the world and has been produced more or less continually in the same distinctive bottle since 1874. It is manufactured using wine grapes from the Grande Champagne region in Cognac, France. All the cognacs that go into the Louis XIII blend are from Remy Martin's own stocks and are specifically selected for this purpose not after decades of ageing, but as young brandies, right at the beginning of their life, shortly after distillation. More than a million litres of cognac especially set aside for Louis XIII are ageing in Remy Martin's cellars at any point in time. The final product is a blend of up to 1,200 different fruit brandies aged between 40 and 100 years old. The original concept dates back to June 13, 1874, when Paul-Emile Remy Martin officially registered the brand under the name of 'Louis XIII Tres Grande Champagne – Age Unknown'. The name was based on the fact that the family had bought its first vineyards during the reign of Louis XIII, between 1613 and 1638. In the last 75 years Remy Martin has had just three maître de chai (cellar masters) responsible for blending the final cuvee, so the current bottling is, in effect, a collaboration of three generations of maître de chai! The current cellar master (or may we say
mistress) Pierrette Trichet – the only female 'master blender' at a major cognac firm – works with casks selected by her predecessors, and in return selects young brandies that will only be blended and bottled decades after she has retired. Louis XIII is truly art captured in a bottle and has always been a favourite in the world of politics and fashion. Its connoisseurs include England's King George VI, his daughter Elizabeth II, Winston Churchill and fashion designer Christian Dior.
Johnnie Walker Blue Label King George V Edition (Rs 47,000)
The Johnnie Walker Blue Label is considered by many to be the finest Scotch whisky blend in the world. Aptly named master blender Jim Beveridge, part of an unbroken blending heritage stretching back over 190 years, hand-picks and blends rare whiskies from all parts of Scotland to produce a work of art. Some Port Ellen is used, alongside Cardhu, Lochnagar and some very old grain whisky. The master blender nurtures rare casks from Johnnie Walker's unparalleled reserves for as long as they take to mature to perfection, and then blends them in small batches to create this most intense and complex of whiskies. The casks are hand-selected and set aside for their exceptional quality, character and flavour. They are truly special, with only 1 in 10,000 containing whisky of sufficient character to deliver its remarkably smooth signature taste. A special extension of the Johnnie Walker range, King George V celebrates the first Royal Warrant granted to John Walker & Sons to supply Scotch whisky to the British Royal Household in 1934, and is apparently designed to recreate how JW might have tasted back in the day.
Dom Perignon Vintage 2003 (Rs 14,132)
Produced during the torrid vintage of 2003, it is said to be one of the most unusual Dom Perignons. The harvest was the earliest on record, until 2011, that is. The 2003 Dom Perignon is a big, broad shouldered wine. It does not have the seductiveness of the 2000 nor the power of the 2002. It is instead very much its own wine. In 2003 Chef Geoffroy elected to use more Pinot Noir than normal and that comes through in the wine's breath and volume. The 2003 is an atypically, rich, powerful, vinous Dom Perignon loaded with fruit, structure and personality. It is not for the timid but for those who can be patient. No one has a crystal ball, but there are many connoisseurs who say in 20 years' time the 2003 will be considered an iconic champagne. Anticipated maturity: 2016-2038.
Chivas Brothers Royal Salute (Rs 12,000)
Launched as a tribute to honour Queen Elizabeth's coronation in 1953, the Royal Salute is a refined, complex blend of grain and malt whiskies aged for 21 years. It is named after the traditional 21-gun salute.
Medium-amber in colour and finely structured, with satiny notes of dried fruit, nuts, spices and leather, it's an elegant luxurious sipper. Royal Salute is bottled in a wade decanter which can come in three different
colours: Blue (Sapphire), Green (Emerald) and Red (Ruby). It is produced by Chivas Brothers in Aberdeen, Scotland. For each year of aging of Scotch whisky, about 2% of the whisky evaporates. This portion is known as the 'angel's share'.
Moet et Chandon Imperial (Rs 9,980)
This is probably the most popular premium champagne in the world and is a delicious expression of the Moët & Chandon style. It is said to have the perfect balance of Pinot Noir, Chardonnay and Pinot Meunier. 'Moet'
is characterised by bright fruitiness and elegant maturity. The palate reveals subtle pear, citrus and brioche notes. In recent years the price of Möet has become more affordable and can be enjoyed for all celebratory occasions. The latest bottles are said to be particularly good and can be had through 2018.
Okay, so if you're feeling a little thirsty (and extravagant) after reading all this, we suggest you try out these places in Goa to sample truly fine spirits. Cheers!
•     Malts N Wines (Baga)
•     Edge Bar and Lounge at Alila Diwa (Salcette)
•     Capiz Bar at the Grand Hyatt (Bambolim Beach)
•     Rio CafeBar at Resort Rio (Arpora)
•     Martini Bar at Vivanta by Taj (Fort Aguada)