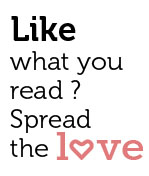 Share
Be Moved. Be Transported. This is what singing and songwriting is all about
David Bowie, viagra 40mg Freddie Mercury, The Rolling Stones, Iggy Pop, ring more than just a bell. Well, what does Natalie Matos, 41, the singer/songwriter from the UK have in common with the gods of music?
The well-kept secret is out of the bag now. Natalie Matos recorded her own music in Switzerland at the famous Mountain Studios. The very same studio from which these rock stars gave the world "Heroes" (David Bowie), 'A Kind of Magic' (Queen), "Black and Blue" (The Rolling Stones) and 'Blah Blah Blah' (Iggy Pop).
Well, the story doesn't quite start there. It actually goes back. Natalie Matos has been living in Goa for the last 10 years. She ran a healing center called Harmonic Healing before pursuing a career in music. She is trained in Reiki and meditation. Among her innovative healing methods was using the using the didgeridoo, a deep baritone instrument that, through its spiritual intonations, somehow allows us to commune with the gods.
"It's amazing, to use different tones of didgeridoo to work with body energy systems", she says.  Natalie also used vocals to heal and this is when she discovered the singer within. Her singing voice is wonderful – soulful, spirited, delightful.
Harmonic Healing was a success and Natalie says that she had people coming back year after year. After nine years in South Goa, Natalie finally moved to North Goa where she felt the right vibrations to pursue her music seriously.
Her musical talents were apparent at the earliest of ages. She played the cello, piano, saxophone and the clarinet. She also went on to complete her O and A levels in music from London. Alas, there was still one thing missing from this awesome musical arsenal: the guitar!
"I never played the guitar but I learnt it here." She had friends coming to teach her and she'd try to pick up the tunes. But in the end she realized that it was best to simply learn on her own.
She started performing at Harmonic Healing and collaborating with friends and enthusiasts.  "I was really, really scared", she admits. But then the anxiety faded, aided and abetted with some exceedingly warm applause at the end of the shows she performed. If the people loved her, who was she to argue?
Natalie Matos at restaurant Sea Breeze, Anjuna
Since then there has been no looking back.
She has performed in Ibiza in front of a packed house. Nowadays, Natalie spends a lot of her time shuffling between Goa and Ibiza. Then came the album around two years ago – 'Birds Soaring High'. It was followed by several performances in Palolem and Patnem, in south Goa. She recently signed a contract with a music manager in Delhi, and I truly believe there's no stopping her now.
Natalie says, "My music is very gentle and I really like it. Writing in a way that touches me and that hopefully will touch other people, too."
'Birds Soaring High' features tracks with titles like 'Dream', 'Rhythm In My Bones' 'Light Up My Life', amongst others.  She traces the roots of her music to her spirituality. "Life can be really hard, but we must keep positive," says Natalie.
I asked her to open up one of her songs and she went straight for 'Rhythm In My Bones'. It's about an older woman who she saw in Ibiza, with an expression on her face that Natalie couldn't read. Was she happy? Was she sad? It was difficult to tell. Exploring emotions and people would become her mantra.
 Her band is called Natalie Matos and she's played with musicians like Benoy Rai and Shantam from Goa. She says, "I've been working with Shantam for a couple of years. He is an amazing musican."
She hopes to bring in an electric process to her style of Soul Music. She says beamingly, "Acoustic soul rock is what is coming out."
With a spirit, voice and talent like hers, Natalie has nowhere to go but up.