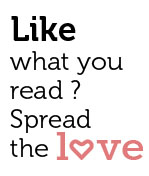 Share
MERCEDES-BENZ GL 63 AMG LAUNCHED
Continuing its strategic 'Year of Excellence', Mercedes-Benz India launched India's most powerful luxury SUV, the extremely stylish and high performance machine GL 63 AMG. The GL 63 AMG redefines luxury with its striking design and super luxurious interiors and enhanced safety features.
With continued versatility and uncompromised dynamism, drive comfort and handling safety, the GL 63 AMG bears a distinct stamp of individuality. The GL 63 AMG has a 5.5litre V8 BITURBO engine, which develops a peak output of 410 kW (the highest in its segment) and maximum torque of 760 Nm and is coupled to a AMG SPEEDSHIFT PLUS 7GTRONIC automatic transmission. The unique AMG RIDE CONTROL sports suspension with ACTIVE CURVE SYSTEM roll stabilisation provides high level driving dynamics and the comfort that Mercedes-Benz has become synonymous with.
Mercedes-Benz  AMG deploys a specially designed transfer case for the 4MATIC permanent all-wheel drive, which distributes the drive power to the front and rear axle at a ratio of 40:60 in the interests of dynamic handling.
AMG styling elements include the front apron with its large openings that ensure an effective air flow for the cooling modules. The bottom air intake takes the form of a typical AMG stylized "A" with a gap under the fine black fin through which air can flow optimally to the cooling modules a perfect blend of design and hightech. AMG front apron with AMG specific LED daytime driving lights gives the GL 63 AMG a dynamic and dominant look.
Inside all seven seats are wrapped in high quality designer leather. AMG sports seats feature double topstitching in a contrasting colour and AMG badges are featured on the front seat backrests and outer rear seat backrests.
The GL 63 AMG is priced at Rs. 1.66 crores ex-showroom.
Audi Introduces The New Audi A8l
Audi, the German luxury car manufacturer, announced the launch of its successful flagship – the new Audi A8L which has been exhaustively updated. Offering superior design, hand-built quality, lightweight construction and an abundance of high-end technologies, the new Audi A8L is priced at Rs. 1.1295 crores for ex-showroom Delhi.
The most important highlight of the new Audi A8L is the Matrix Headlamps, a first by any luxury car manufacturer. A direct evolution of Audi's signature LED headlights, the high-beam comprises of 25 small, individual light-emitting diodes per unit that can be switched on and off or dimmed individually as needed.
An important USP of the new Audi A8L is the 'Audi Exclusive' which offers customers countless combinations – close to 'infinite' customization options, to customize and personalize the new Audi A8L as per their choice. In addition to 111 exterior colors, 23 leather colors, 27 customizable parts and 12 wooden inlays, customers can also opt for personalized headrest logo, door sill trims and exclusive folding tables.
The engine lineup has become more powerful and efficient to offer better performance and optimum efficiency. The new Audi A8L has one TFSI gasoline engine and two TDI units. These are the V8 biturbo 4.0 TFSI with 320 kW (435 hp), the highly efficient 3.0 TDI with 180 kW (250 hp) and the 4.2 TDI with 283 kW (385 hp). Output of the 4.2 TDIq engine has been increased by 35 hp and of the 4.0 TFSI by 15 hp. In the 3.0 TDIq, the torque is increased by 30 Nm while the fuel efficiency is increased by 20%. The 4.0 TFSI engine accelerates the new Audi A8L from 0 to 100 km/hr in 4.6 seconds.
Skoda Announces Summer Check-Up Camp
SKODA Auto India has organized a month long comprehensive summer check-up camp starting from 2nd May 2014 to 31st May 2014. The camp will hold a 16 point complimentary check across the SKODA model range. This complimentary service can be availed by customers at any of the authorized SKODA dealerships across the country.
This summer camp will offer a thorough examination of the AC, engine, steering, clutch, electrical system, tires & wheel rims etc. The check-up will ensure that long haul journeys undertaken by car owners during the summer vacation are memorable & free of incident.
SKODA will also organized monsoon car care camps, pollution check-up camps to enhance the ŠKODA driving experience.
Note : Wheels on Streets is a regular section of Goa streets, produced in conjunction with Goa's premier vehicle site, Goa on Wheels (www.goaonwheels.com)