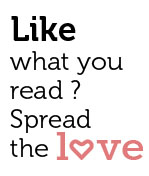 Share
Even when propellers idled, salve takes time to reverse course
In a no-holds-barred interview 10 months in power, Chief Minister Manohar Parrikar tells Ashley do Rosario why he thinks that corruption at the top is cleaned up. Why he's religious, but not ritualistic.  Why he isn't a U-turn chief minister. And why he doesn't want to be prime minister, but wouldn't mind if destiny made him one.
You are in the tenth month of your five-year term after the March 2012 election victory. List three of your more important achievements.
Whatever I say in response to this question will be relative to the previous regime. In that light, first and foremost, it's discipline in governance. I've managed to bring back some discipline in the government, both administrative and financial. The previous regime had thrown government rules of business to the winds. Some bureaucrats, even at the top level, didn't even know these rules. The level of functional discipline instilled in the last nine months gives me confidence that the administration will function smoothly, as per procedure, by the start of the next financial year (April 1, 2013).
Second, I've managed to arrest corruption. Graft has come down substantially, though in some areas, and at some levels, it still exists. But it has been eliminated at the top level. You must understand that some type of corruption cannot easily be eliminated. For instance, the deals that take place between the errant motorists and the traffic cops. A Rs 100 bribe is given and accepted in such deals. Neither of them complains. How can this be eliminated instantly? It can by instilling fear in every public servant that corrupt acts will be brutally punished. But this will take time.
Thirdly, real development has begun. Some public development projects have taken off. It will pick up as we move forward and time progresses.
Government is like a big oil tanker sailing in the seas. If its direction is to be reversed, the propellers must be first idled, and only then it can be reversed. In the process, the momentum carries the oil tanker about 15-20 nautical miles in the same wrong direction before it reverses. The same has happened to my government. We've taken nine months to halt the corrupt and undisciplined momentum of the previous regime. From now on, we will perform at our pace.
Your experiment to win over the minorities (Catholics), by giving Catholics tickets in six BJP winnable seats and supporting three independents in others paid off. What have you done in government to pay back or cement this shift in support?
I and my administration don't see the people as either Catholic, Hindu or Muslim. Religion for me is personal. It cannot be taken into account while administering the state.
My religion is Hindu. Personally, I am religious but I am not ritualistic. I do certain ritualistic things in public, only because of pressure from karyakatas (party workers) and others. But I don't see anything wrong, for instance in launching some project by breaking a coconut or lighting a candle. If the people involved think these symbolic acts are good for the fruition of the projects launched, so be it. I have no problem with it.
But I have my own take on secularism and it's not religion-based as many people think. After all, all religions teach one basic thing, that there's the supernatural which dictates us to behave in a moral and compassionate way towards other human beings and even animals.
The Opposition and some critics have accused you of going back on your word and taking U-turns on certain crucial issues like the medium of instruction at primary school level. Or the off-shore casinos operating in the Mandovi, of which you were a vocal critic. Comment.
I've taken no U-turns on the medium of instruction issue. My policy supports the mother tongue as medium of instruction policy. Starting new English medium primary schools has been banned.
The previous government allowed 100-odd schools to switch to English medium. I cannot reverse that decision. What I did to handle the issue is correct government policy in primary education. This 'correction of policy' cannot be termed as a U-turn.
On casinos, there's no assuarance in our manifesto. However, I have taken budgetary measures which are curbing the industry. Already, several land-based casinos are shutting down. Their count has come down from 28 when I took over to 12 now.
Also, only four of the six off-shore casinos are operational. Again, you must remember that government policies cannot be reversed overnight in a stroke of the pen. These guys (casino owners) have invested over Rs 100-crore each based on government assurances. If I shut them down overnight, then no investor will trust Goa again.
This issue has to be tackled gradually. I have already publicly said that by the end of my current five-year term, the off-shore casinos will go from the Mandovi river. I will work out some options for them by giving them some concessions for land operations.  So, where is the U-turn?
You were widely spoken of in the media as being in the race for the BJP national president's post before the incumbent Nitin Gadkari was elected. Some of your die-hard supporters have now coined the MP (Manohar Parrikar) for PM (Prime Minister) slogan. What's your take on it?
 No way.
Is this a categorical no from Manohar Parrikar to the 'MP for PM' campaign?
 Yes, it is a categorical al no. I have no intentions of going to the Centre. I have been elected by the people to govern the state for five years, I will do just that.
But, I have no control over destiny, or what can befall me. About what's not in my control, I cannot say. In fact it's destiny that brought me into politics. I never had intentions of getting into politics in the first place. It just happened. It was destiny that brought me into politics.
Even Sonia Gandhi's involvement in politics was (a result of) destiny. It was only because her husband Rajiv Gandhi was assassinated that she joined mainstream politics and became the Congress president. Some things you don't have control over.
What's your plan to tackle the mining imbroglio? To get the ban lifted the state government will have to convince the Supreme Court on a number of legal issues raised by the Shah Commission and the Central Empowered Committee. What's your strategy?
Mining has to be there. It cannot be eliminated because Goa has been mining and exporting iron ore for over 60 years. Also, there are thousands of people who are now dependent on mining.
What will happen if all mining is banned? We will have to go back to primitive ways of life. We will have no cars, no housing and also none of the modern-day gadgetry which is now more a necessity rather than luxury. Of course the activity cannot be allowed to be carried out the way it was for the last few years, unregulated, in violation of laws and rules. We also need to impose some rational, upper limits on volumes of iron ore that can be mined.
Overall, for everything worth Rs 100 that you import, you've got to ultimately export something worth Rs 100. Otherwise the balance of trade equation will go wonky. If mining and export of iron ore from Goa is permanently banned , it will affect India's already stressed balance of trade position. We will put all this before the Supreme Court.
On the law and order front, the performance of the law enforcing agencies is far from satisfactory. The Manohar Parrikar stamp is not visible on the police department, although it is directly under your control. What's wrong? Are you seized of the matter?
It's very easy for you people in the media to pass sweeping judgements like that. In government, you cannot change things overnight.
How do you expect police officers to be responsible and responsive when the previous home minister's kin themselves were linked to the drug trade? Ravi Naik had both his sons appointed to official positions in his office. They were acting on his (Ravi Naik's) behalf. They interacted with police officers, gave orders. Now I have to work with the same police officers who functioned under those circumstances. How can you expect them to change drastically overnight?
If either of my two sons even call, police officers will not even recognise them.
But that's no excuse for the police to abdicate their responsibility to enforce the law. Take the case of the bid to extort Sameer Kakodkar, son of former chief minister Sashikala Kakodkar. The police's reaction has been rank lethargic?
Yes, I agree. The Sameer Kakodkar case is a major reason why my government has invoked the National Security Act (NSA) in Goa. It (NSA) will help us tackle these criminal elements who have made a business out of crime in Goa.
I also plan to introduce mid-career training programmes to sharpen investigative and other policing skills of our officers, so that water-tight cases are presented to the courts to improve conviction rates.