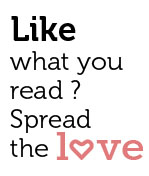 Share
A fun-filled pre-Christmas weekend event – SAVE THE DATES!
Goa Streets is proud to be media partner for the Christmas Pop Up Bazaar, for sale a very special event happening on December 21st and 22nd and organized by Paper Boat Collective. The event will feature designers showcasing unique products, click in addition to musicians, Tarot readings, tattoo artists, children's workshops, wall painting, food, drinks and lots of entertainment. Part of the proceeds will go to Child's Play, which helps underprivileged kids through teaching them music. Save the dates – the Saturday and Sunday before Christmas. It's all happening at the Backyard, behind Paper Boat Collective on Chogm Road in Sangolda.
Here are the highlights
• Shopping/retail/stalls- 20 confirmed designers with products ranging from clothes, chappals, teas to soaps and home decor products
• Tarot readings by Sunieta Narayana -http://www.whatsupgoa.com/ GoaWellness/index.php?etabid=566
• Hair cuts and styling tips by Ranjit Pais- https://www.facebook.com/hair. ruchiandranjit
• Tattoo set up by Kraayonzhttps:// www.facebook.com/ kraayonztattoostudios
Childrens Workshops
• Pottery by Thomas Louis of Monkey Business- https://www.facebook.com/ domonkeybusiness
• Origami and Paper Toys-Arvind Prabhakar
• Recyled Material workshop by Kumar Prashant
Christmas Tree– Witness the construction of a 10-foot tall Christmas tree put together with empty beer bottles. The team that will be doing this is a installation artists team from Pune coming in especially for this. https://www. facebook.com/rebirthpune
Wall Painting– An artist will be sketching and then doing the outline of a wall painting on a 20 ft by 15 ft wall. The artist will then number each area. Each number represents a specific colour or texture. This outline will be completed before the event. When adults and children arrive for the bazaar, they can pick up the paint and material (including mirrors and bottle caps) and paint any area they want … thus finishing the painting by the end of the event. A fun, interactive activity for all.
Open mike for talented musicians. The stage will be set with a guitar and drum set and musicians get a place to showcase their talent to a wide array of people. Desmondji will be serving some very interesting and fun cocktails from a
100% indigenous product of world class quality. Backyard will provide the food and alcohol which will be available all day in the restaurant. Paper Boat Collective is running a Secret Santa campaign. People can drop off anything they want (already gift wrapped) at Paper Boat Collective, starting this Friday the 6th of December till Tuesday the24th of December. These gifts will be placed under the Christmas Tree and given away to children of Hamara School and Childs Play on Christmas.
SOCIAL ENGAGEMENT – http:// www.childsplayindia.org Paper Boat Collective will be supporting Child's Play – an NGO engaged in providing classical music education to under privileged children. The group will get a platform to engage with a larger audience to promote the cause and raise funds. The children who have been trained by this organization will be doing two 20 minute performances on Saturday. A special musician who has trained with them, one of the finest violinists in the state, will give a unique performance on Sunday evening. Child's Play will receive a percentage of the earnings from the Christmas Pop Up Bazaar.
www.facebook.com/PaperboatCollective
Paper Boat Collective
A Unit of Monkey Business
Paper Boat Collective is a boutique store set in a beautiful old-style Portuguese house in Sangolda, Goa. Eclectic, delectable, small-scale with a stylish range of products designed and crafted by lesser-known talented designers would best describe PBC.
Paper Boat Collective was set up with a very simple philosophy-showcase things we like, are proud of and make us happy. 'I would much rather base the collection in my store on my intrinsic ability to put things together and a belief in myself rather than what statistics say the market wants. After working in the design industry for over 13 years and having read and seen the changes and happenings in the design and decor industry there is a certain inherent realization or understanding of what works. The product line is curated based on that,' says Bhagyashree, the founding partner and NID graduate.
Most of the people represented in the store are people from design backgrounds and not necessarily from the mainstream fashion or lifestyle segment. These people are the smaller design studios across India that have a specific style they believe in and express it through their product.  The thought that ties everything together at PBC- ceramics from Monkey Business, furniture from Bent , rugs from Mohabbat, clothes from Paruthi, bags, mobiles, toys etc. is that it is all handcrafted, made in small quantities, has an Indian expression but is not traditional. The collection is contemporary, detailed and of a high quality.
Paper Boat Collective gets its name from a similar place. One of the first things we hand make, as children are paper boats. Most people have old stories to tell from their childhood that are simple clean and emotional much like the product. Paper Boat stories from childhood- handmade, simple and nostalgic.
Paper Boat Collective is a free and fluid space, which showcases the work of any designer who would in the future feel the need to have their expression, exhibited to a wide audience from around the world and is bound by a philosophy of similar ideas.
PBC also has interesting events and workshops for adults and kids and is more a place to come relax, browse, see, feel, touch, express, amble or just sail around amidst a lovely and peaceful setting. Currently the ceramic is the only collection made in house at PBC but soon there will be a whole lot more that forms the in-house line.