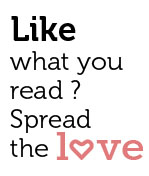 Share
The Incredible Journey of Inger Solberg
Inger Solberg, a Scandinavian designer and a woman of high spirits, comes to India at a tender age to explore the country and career opportunities. Her journey to the top is filled with challenges, try helped along by friends whom she calls "angels who are there to protect me". In India, she learns a lot about life – about family values and spirituality, about togetherness even in poverty and compassion toward others. India teaches her to trust in her faith and believe in her destiny. She becomes addicted to India.
In an incredible turn of events, Inger is exposed to the dark side of life. She has to fight against money-hungry, uneducated goons, and a dreadful bureaucracy adds to her woes. Her search for love takes her through roller coaster rides of emotions. She loves whole-heartedly, but heart break is never far away. Inger's life is an amazing story of hardships, faith, and resolve of a woman who never lost her spirit. Her new book Pushpa, published by Mahaveer Publishers and launched last month in Goa, is now available for purchase, and talks are currently underway to turn the memoir into a movie. In honour of the launch, Goa Streets is publishing the book's first chapter, "Shaky Start", on these pages. Read on…
CHAPTER 1: Shaky Start
My jaw dropped. I could not believe what I saw. Rakesh was lying on the bed – completely naked – and the dirty look in his eyes made me freeze. Life stopped at this moment. I shivered in the cold wave that rolled down my spine. His eyes did not show the slightest sign of embarrassment. He clearly expected to have sex even though he had known me for just a few minutes. The casual meeting I hoped to have in my room at the Hyatt Regency, New Delhi, had suddenly turned into a nightmare.
"I am your slave now. Come on, give it to me," demanded Rakesh and rolled over in bed.
"What the hell do you think you are doing?" I asked in disgust. I felt torn between fury and fear.
Surprisingly quickly, Rakesh got up from the bed and locked me in an embrace. His arms kept me in place.
"Don't make me wait," he growled into my ear. He clearly thought had a right to do this! I tried to stir free, but his grip was too tight for me. For a brief moment, I almost panicked and gave up to his unbridled lust.
His hands kept groping me. With a sudden jerk of his arms, he pulled me towards the bed. Fortunately for me, his hands loosened for a short moment, and I managed to wriggle out of his grip. It took me a second to gather my clothes. I ran towards the door and pushed it open.
"You can go now," I shouted as loud as I could, holding the door open so I could escape if necessary. To my relief, he got up and dressed himself, while trying to justify his behavior.
"I did not mean it," he said, "You Western women are known for being easy. To invite a man to her room means an invitation to have sex immediately."
That made me furious. I was so enraged that I wanted to slap him. Luckily, he left the room without any further delay or drama. I closed the door with a bang and sank into my bed, heaving a deep sigh of relief. I gulped down a glass of water.
"How could he think this about Western women?"
Only later did I learn that he wasn't the only one in India who thought that way.
That encounter with Rakesh, in 1990, happened while I was a famous fashion designer in Copenhagen. My friends admitted with a smile that a bit of madness was part of my character. My love, some might say craze for India, started ages before that when I was in junior high school. When the geography teacher unrolled the big world map in class, the Indian subcontinent fascinated me. I borrowed books with pictures of India from the school library and looked at them over and over again.
These photos looked so different from my Scandinavian reality. The climate dictated little or no clothing and when they did have clothes on, the locals wore the most colorful Saris and jewelry!  I was hooked by the sheer exoticness of all that was Indian.
Do we feel attracted towards things that are poles apart from our normal surroundings? Or was it destiny calling? Later on, when I studied fashion design, I was stimulated to create a style reflecting the vibrant colors and ethnic weaves of India.
When Rakesh assaulted me, I had travelled all the way from Denmark to check whether my production of a new Indian clothing line was ready. I had gone during Easter holidays much to the annoyance of my husband in Denmark. But it was important for me to look at the order, since the suppliers said the lot was ready to be shipped.
This was the first major order of garments that I had placed in India. My thriving fashion business in Copenhagen had made it necessary to find cheap suppliers abroad. Embroideries and colorful fabrics made me choose India over China as a manufacturing base.
India, oh India, was the land of dreams, colors and diversity.  During my initial visits to Delhi, it overwhelmed me in many ways, which were not always positive. I wasn't always ready for these cultural snafus but as long as production was marching on, so would I.
In addition to my fashion design business, I distributed garments imported from India to more than 200 shops in Scandinavia. Challenging work always attracted me. It is not easy to deal with Indian vendors. They didn't understand how the European market worked with its weather changes and four seasons. I had to deal constantly with delays. If they had to supply summer clothes in the month of May, one was lucky if the order reached my stores by August. At this time, chilly winds started to blow through Scandinavia and the garments became worthless.
My family stayed in Denmark and my office was there. I desperately needed an Indian person, on the ground in Delhi, who could handle my business with the producers there. There is no doubt that Indian people know better how to deal with Indians than foreigners. My search for this trustworthy Indian person made me gather quite a bit of experience.
Through a contact in Denmark, I met the managers of a well-known manufacturing company in India. These Danish colleagues recommended these Indians as top-notch professionals. Their family business revolved around steel and that didn't make me too comfortable. Soothing my worries, they promised to look after my work so that everything would be smooth. With a good feeling, I ordered thousands of pieces of garments from them.
About two months after I had placed the order, I called the company to enquire if my production was ready. They assured me everything was fine and the order was about to be shipped. I was happy to hear that. This deal was my first import from an Asian country. They told me that I could come at any time to inspect the order because all my garments were ready.
I reached Delhi with great hope in my heart and a big smile on my lips. After I landed at Indira Gandhi International Airport, I called the manufacturers, ready to visit the factory immediately. Instead of taking me to check my garments, they invited me to one of the biggest parties I have ever been to.  Business second, pleasure first, huh?  I had heard about this custom in Asia and did want to offend, so I placated the managers and got in the taxi with them.
When I reached the location, I found myself in the middle of a sea of pink roses and white jasmines. Flaming torches lit up the garden and a long row of tabla and sitar players played classical Indian music. Clouds of burning incense wafted through the air mingling with the aroma of masalas and curries. My hosts introduced me to many Bollywood film stars and other important people from the elite in Delhi. The party was already in full swing and I happily joined. We drank and feasted and not once was the garment industry mentioned.
The next morning, I insisted on visiting the factory. My hosts hesitated but I did not take a "no" for an answer. When we reached the factory, all my dreams dissolved like a Fata Morgana. I discovered that the production had not even started! I found my original samples lying in a corner cupboard.
I was so hurt that I could not hide my feelings. Tears were running down my cheeks. I asked how they could do something so unacceptable. They had not taken me seriously. Last night's party had only been an attempt to pacify me. I was in deep anguish. The manager did not dare to look at me and could only say, "Sorry for the delay Madam."
It was doomsday for me. This setback meant that I could not deliver the garments on time. I would fail all my clients. Crying, I walked out of the factory. My pink briefcase suddenly looked like a parody of my ambitions. It mocked me with its Western, girly pink hue surrounded by India's flood of male blues and holy oranges.
I did not know what to do. I was so upset that an innocent cow became the victim of my rage. The large animal, lying in the street, stared into my eyes as I shrieked and grunted at it.
"See, they claim you are holy and they leave you wandering on the street eating garbage all by yourself."
I sat down on the dirty, shit stained concrete and rested my back against the bovine's bulky body.
"You are their ideal and look where you end up," I sobbed into my clenched fists. I drummed my head against its back as it obliviously chewed a burnt plastic packaging from a child's toy. "You are what is wrong with this country!"
Now I can laugh about this, but at that moment I was devastated. I do not eat beef any more to atone for my shameful behavior with that helpless cow.
I could not share my disappointment with anyone. I had nothing to tell my husband and my family. I had left them during Easter holidays for a production which had not even started. What a farce. My failure would only deflate their future hopes for me and I needed them on my side.
Looking for a way out of this mess, I found the business card of a man, Rakesh, whom I had met at one of my fashion shows in Europe. When I called him, he immediately came to my hotel. I told him my story and he consoled me promising that he would manage everything. Innocently, I invited him to my room to show him my samples. I offered him some wine, like it is custom in Europe. He refused politely.
While we discussed business, he suddenly asked me if I was married. I said yes and asked him the same question. He replied that he did not love his wife. His misplaced frankness astonished me for a moment but I had other things on my mind.
After some time, I excused myself and went to the washroom. When I came back, his naked body shocked me. I still remember his last words about all western women being easy. His suggestion of being my slave surprised me the most. A slave who tries to rape me? Logic did not interfere here. I understood that I had to learn a lot about Indian men but I also felt embarrassed and hurt by the incident.
After Rakesh had left, I was still crying when the telephone rang. Govind was calling me! I had met Govind at the party the night before. He wanted to invite me for dinner. I told him that was a different person last night when I had high hopes for the clothing line production. When he heard me crying he rushed to the hotel to cheer me up. He behaved like a gentleman and took me to the coffee shop for a sobering snack and a cup of Joe.
Govind was handsome and spoke better English than the queen herself. He told me that he had lived in Paris and we instantly became good friends. He explained that anything could happen in incredible India. Every small thing could turn out in an unbelievable way. If I really loved this country, I would have to accept this. "Life is truly magical in India," he said.
He promised to help me with my garment production. Together we approached many people looking for help to sort out the mess. Finally, we found the right person who managed my production in India for many years.