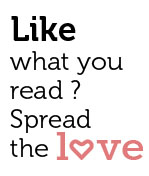 Share
Goa Animal Welfare Group H.O.M.E. Hosts Fundraiser For Abandoned And Abused Animals
Don't Miss It. May 14, 2017, at The Sol, Goa in Verem, Brunch By The Pool, 12:30 to 4:30 pm
Goa Streets Is Proud To Be Media Partner For This Event To Raise Money For Stray Animals And The Control Of Their Populations
Editor's Note: Are you concerned about the welfare of stray, abused and abandoned animals in Goa? Do you feel something needs to be done urgently to improve this dire situation? Well the Haven of Miracles Enclave, or H.O.M.E., is working tirelessly 24/7 to rescue these distressed animals and regulate their populations. It is a cause worth all of our time. Below is a direct appeal from H.O.M.E.'s Ruth Walsh for sponsorship, and how you can help. Also, don't forget about the fundraising event on May 14th at The Sol in Verem! By the way, if you haven't already, please read our recent feature on Ruth, one of our "Trailblazers of Goa", here.
Appeal for Sponsorship for H.O.M.E.
On May 14th 2017, Haven Of Miracles Enclave, (H.O.M.E) an Animal Welfare Organisation, currently located at House No. 11, Maina Patto, Camurlim, Bardez, Goa 403507, will be organising a fundraiser event at The Sol, Goa – Verem, the proceeds of which will go directly towards the welfare of Goa's strays /abandoned / abused animals and regulating their population, so that, over time, we see a reduction in their numbers.
H.O.M.E is a centre for rescued and distressed animals that was formed out of sheer necessity in the year 2015, seeing the desperate condition of Goa's stray animals and the minimal assistance by the state authorities in addressing them in an organised and tangible manner. We felt the need to expand by uniting like-minded independent animal lovers and rescuers/caregivers in the community, widening our network, so that together we could have a larger reach, with the prime purpose of regulating and reducing the population of stray animals across the state of Goa.
  Ruth Walsh
Since it's inception, HOME has been successful in rescuing hundreds of stray and abandoned animals; the entire rescue cycle including:-
• Receiving calls to report injured/abandoned/abused animals.
• Transport to pick up said animal across the state of Goa.
• Transporting animal to clinic or centre for treatment (x-rays, blood tests, ultra sounds, surgery).
• Rehabilitate animals at the centre (post treatment/surgery after care) for indefinite time frames.
• Feed, medicate, deworm and exercise animal until he/she recovers.
• Carry out ABC (Animal Birth Control) once animal is healthy.
• Vaccinate animal with anti-rabies and 7 in 1.
• Rehome animal after stringent screening process (house-checks).
• Educate and counsel domestic pet owners towards their animal's maintenance and treatment.
OR
• Release animal, post birth control surgery, back into its own territory.
OR
• Permit old / lame / neurologically disordered / abused animals to continue their residence in H.O.M.E's care and sanctuary.
In light of the above testimonial, the main goal of the upcoming fundraiser, is to create a corpus that will allow H.O.M.E. to continue it's work in the area of rescuing our stray population further reducing the number of casualties, both human and animal, on the streets of Goa.
Some of the main challenges encountered by our centre are as follows:-
1. High cost of operation eg. transportation, medicines, vaccines, food, electricity, water, staff salaries, land rent.
2. Education of the community to sensitise them to the condition of our stray animals and to treat them with compassion and report them to the nearest animal welfare shelter in their respective wards.
3. Recruiting active volunteers to help with the running of the shelter.
4. No domestic or international funding body to help with cost of operation
5. No on – site veterinarian on our rolls. The vet is on call and must be paid fees for consultation, for lifesaving vaccines eg. anti-rabies, boosters for puppies / kittens, preventive inoculations against life – threatening diseases such as distemper, parvo virus, leptospirosis, etc.
6. Need for an acre or two of land to shelter young, injured and ageing animals.
H.O.M.E works actively to address the above challenges on a daily basis and currently houses nearly 140+ animals in it's shelter.
We therefore, request your esteemed establishment/organisation, to sponsor one or more of the following items for our fund raiser. In exchange, H.O.M.E is happy to endorse your company/establishment's brand on all its public communication for the fundraiser.
You can make your contribution by:-
a) Cheque in favour of Haven of Miracles Enclave
b) Online:-
Acc Name: Haven of Miracles Enclave
Bank: HDFC Bank
Branch: Porvorim
Acc.No: 50100151515833
Acc.Type: Current
IFCSC: HDFC0000315
ISD: HDFCINBB
c) Cash against a H.O.M.E. Receipt.
Thanking you in advance for your support and contributions.
Yours Sincerely,
Ruth Walsh