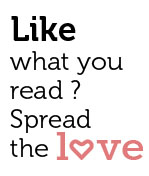 Share
Witnesses And Police Say He Drank Beer And Drowned Accidentally. But Goans Aren't Buying The Story.
Let us, prostate for a moment, buy leave aside the question of how Father Bismarque Dias, one of Goa's most outspoken social activists, actually died.
Because perceptions matter as much as reality in human relations, the impression among what appears to be a majority of Goans that he was murdered, plain and simple, is likely to have lasting effects on the state's political and social discourse for a long time to come.
The truth is it's far from certain that foul play was involved. Police, press reports and witness accounts all point to an evening of beer and conversation, an after-dark jump in a river and a likely accidental drowning.
"At this moment there is nothing to suggest that this is a homicide," Deputy Inspector General of Police V Renganathan told media persons on Thursday. "Both the post mortem reports, the first carried out by a single forensic expert and the second by a team of experts, have found not a single ante mortem injury on the body. All the injuries have been carefully examined and have found to be taken place after he died".
All this could very well be true, of course. But then again, Inspector Renganathan's statement does beg more questions: Why would a homicide, especially where water is involved, require evidence of injury? If someone forcibly held your head underwater for more than a minute or so, how long would you survive? And just because he was last seen with two innocent-looking teenage boys, do we really know the story ends there, or the totality of who was with him that night?
The bottom line is this. Based on everything we know so far, it seems likely that Father Bismarque (he was ordained a priest, although it had been many years since he had actually functioned as one), drowned accidentally. The youngsters whom he was last seen with, other witnesses and the police all describe a sequence of events in which Bismarque, after having drunk several beers, jumped into a river in plain sight of his young companions, and then disappeared into the darkness in an area known for strong undercurrents (where the tributary meets the river).
But here's the rub. We still don't know anything for sure, and Goa's police department is refusing to hand the case over to the Goa Police Crime Branch or the Central Bureau of Investigation, for lack of evidence of homicide.
"If there is no crime, what is the use of handing it over to the Crime Branch? There needs to be something based on which we believe that it is a crime and we can register a case of homicide, if not murder," Renganathan said.
One could say that's a sensible decision, for if they were to hand it over to the Crime Branch, many Goans may instinctively take that as proof a homicide was committed, and the fires of anxiety would be stoked. But then again, it's important to remember that Bismarque had in fact received death threats, and that he was standing up to some of the most powerful political and financial forces in the state, opposing multi-crore projects from Tiracol to Corlim to Tuem.
"I believe it was a murder. Whatever has happened is a direct result of his work," said Sudeep Dalvi, another deeply committed social campaigner.
Because drowning involving foul play need not entail evidence of injury, because of the existence of a strong motive to kill the 53-year-old Bismarque Dias and because of the existence of actual death threats, handing the case over to the Crime Branch, the Central Bureau of Investigation, the Supreme Court or other higher authorities could well be the correct course of action. A valid argument can be made that the strong motive to eliminate Bismarque Dias should override the lack of physical evidence of a homicide, and that others should be investigating. If a thorough probe by any of those other entities were to conclude the death was an accident, the case could be put to rest once and for all.
Until then, the perception that Bismarque was murdered is likely to prevail. Whether that will send a chill through Goa's activist movements, making them less likely to stand up to the powers that be, or reinvigorate the protests through anger over the perceived homicide, is an open question.
What is known is that Bismarque went with two teenagers and a box of beer towards the thick undergrowth along the banks of the River Mandovi after 8:30 at night and never returned.  Several persons saw them going towards the river and they greeted several people as they walked there. The two teenage boys are still in the custody of the Old Goa Police, without being charged with any wrongdoing, and not without reason. With Bismarque having a huge number of friends and co-activists who believe he was murdered, their safety cannot be ensured.
Among the projects Bismarque opposed was a road through a wetland in his own village. He was the target of a Rs 1 crore defamation suit as well as two death threats over the case, both of which he reported to the police.
"Removing him was the only way out for these people who wanted to build the road. While he had friends all over Goa, he had many enemies in his own village," said Dalvi.
Police have questioned the two teenagers separately, and both have told the same story in the same exact detail. The sequence of events has been corroborated by others who met Bismarque on that night, the police said.
Despite the police refusal to hand the case to the Crime Branch, the CBI, or to have it monitored by the Supreme Court,  the government has asked an additional collector, Swapnil Naik, a quasi judicial revenue official, to submit his own report – a development that could alter the case's course.
Clearly, authorities are trying to walk a fine line between satisfying activists and Bismarque's family, and not letting the case obtain "legs" by agreeing to further investigations.
Those who knew Bismarque well describe him as something of a tormented soul, penniless and conflicted.
That may help explain why he spent an evening at the edge of a river drinking beer with teenagers he hardly knew, and, according to press reports, discussing God and ghosts. But what it doesn't explain is why one of Goa's bravest activists entered the water and never returned.