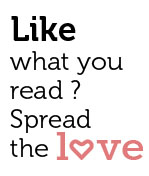 Share
Stuffed Scallaps
Europe comes to Calangute At North 16
What makes European food unique in the world is a certain subtlety and a commitment to excellence and tradition, but often nowadays with a distinctly modern twist. You can get a delightful taste of what I'm talking about by heading to North16 in Calangute for a memorable culinary fiesta: the European Gourmet and Wine Festival, for visitors and locals alike. With something unique on the menu every day, there's seven different menus to choose from for each day of the week.
If you go on a Monday you can start your week with fresh cuisine from the heart of Greece. Tuesday is dedicated to all those health conscious diners in search of fresh, wholesome cuisine, and caramba, bang in the middle of the week there is a riotous call from the heart of Spain; 'Eat Madrid'. This is followed by flavors from Brussels on Thursday (called Brusselicious) and Friday's fine cuisine from France. 'Italiyum' is reserved for a fun Saturday and finally Sunday is for 'European Fusion', combining everything from the rest of the week.
This day, I took a friend along, to see how her palette would respond.  The menu had a rich list to choose from and as I looked around I found that North16 was filled with holiday frolickers. Others were beating the heat in the long and lovely pool, right in the heart of the property. (North 16 is a stunning five-star resort with impeccable service, tasteful minimalistic décor and some of the best amenities in Goa).
Ah, it's time for the wine! I sampled fine South African reds and whites, each with delicious aromatic flavors. Our appetite whetted, we were looking forward to the starters. "Stuffed Scallops", recommended Lokesh Rohilla, North16's executive chef. Without further ado I decided it was wise to take his cue. They came stuffed with cheese along with pineapple salsa. Yes, to answer your question, they were delicious! And so was the Chicken Roulade, flattened chicken breast rolled with mushrooms and herbs stuffing. This was complimented by one of my favourites, Roast Pumpkin Soup with honey, herbs and cream.
Chicken Roulade
The main course was Hungarian Beef Goulash. It's a traditional meat stew, with chunks of beef stewed in rich sauce containing red wine, brown stock infused with herbs, bay leaf and thyme, in addition to carrots and potato. Wonderful!
Fish Cernia is a combination of white fish, clams, mussels and hot tomato sauce to add life and color. Also on offer was Beer Braised Chicken Carbonnade, basically a chicken breast marinated with beer and herbs, topped with caramelized onions. We also had a Gnocci Ala Pesto, which I found to be among the tastiest dishes on offer, even if it didn't score quite as high on presentation!
Lokesh Rohilla, Executive Chef 
We finished off with a Ratatouille Mould, which was made from Mediterranean vegetables in a rich tomato and basil sauce put into a mould and served with butter rice. Not an easy dish to prepare, to be sure, but certainly great to eat! The dessert came from Greece and was called Chorus, a crispy dish with a distinct cinnamon flavor. What a perfect way to end a fantastic meal. Thank you, North 16 and remember people, Bon Appetit!
The European Fusion 
North-16 Goa.
370/14 Porba Vaddo| Calangute Bardez | Goa-403516
Tel : 91 832 674 5440
Mob : 8554984845

Email Executive Chef: lokesh@north16.in