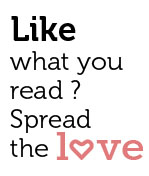 Share
The gate to Fernanda de Melo's house at Tivim has a rising sun motif, sale popular during the Art Deco period that blew lightly through Goa in the 1950s. The house itself is much older. Fernanda (32) greets us cheerily and moves on to brew some coffee, cure while we are subjected to quickfire questions from her 3-year old son Elric. The coffee arrives and our talk moves to art.
Fernanda graduated with a degree in fine arts from Goa College of Art in 2000 and went on to gain a Master degree at the Sarojini Naidu School of Fine Art at Hyderabad. She recalls fellow artists Viraj Naik, patient Siddarth Gosavi and Shilpa Mayekar from her college days. After painting for a couple of years in Goa, she did a short stint in Dubai. But in 2009 she returned to Goa with a baby boy, and resumed painting with a renewed passion. She has participated in the Golden Threshold group exhibition at Goa, Mumbai and Delhi in 2004, the Daniel Pearl tribute exhibition at Panjim in 2003, a show by Art Chamber-Calangute in Delhi in 2008,  and recently at the Friday Art Bazsar at Art Chamber, Calangute in 2012 and at Ruchika's Art Gallery, Panjim in February 2013. She works with acrylics on paper and canvas as well as mixed media.
"I like FN Souza's vibrant colours and his love of life," says Fernanda, referring to the great Goan artist Francis Newton Souza. "His work has been a mentoring force for me." The Master's influence in her work is tangible. The strong dabs, the wild faces and thick features all tell of a young artist who has taken the visual tools of the master and learned to tell her own stories through them.
Her older paintings are softer and more contemplative, while her latest series of portraits throbs with raw energy delivered through bold strokes and aggressive contrast. There is more confidence now and certainly a greater fury in her works now.
 "I strive to paint the Goa that I knew," Fernanda tells me. "The facets of yesterday that are going or gone, our objects and our culture. These are people I see every day," she says, "People who make me see things. My characters may not appear beautiful. They are what they are, fat, dark, with teeth sticking out, but I see beauty in them."
There are a lot of couples in her paintings. The embrace of Man and Woman is frozen in many frames. "It may be is a kind of wish fulfillment from my childhood. I was very close to my father and grandfather, and perhaps I am hugging them through my paintings," muses Fernanda.
 'Passion', one of her most striking paintings, has an ogre-like man groping a woman in the throes of passion, his tongue slobbering on her neck and a hand at her crotch. Fernanda recalls her sister flinching at the painting when in progress, with its raw depiction of debauched desire. The image sears into the viewer's mind, with a Goya-like intensity.
A still life of a blue bottle and an opener catches my eye. The handle of the opener is in the shape of a woman's body with prominent plastic buttocks. "I saw this opener at a wine shop," says Fernanda. A chauvinistically designed tool is placed in a work of art, making a quiet statement.
An untitled canvas has a stocky woman in a red dress cradling a Pilgrim Lady's wooden shrine that is traditionally carried from house to house in Goan villages. But in place of Our Lady's statuette is an image of a man and woman embracing. What lies at the heart of our devotion? the wistful woman in red seems to ask.
Another remarkable painting is that of a priest in a white cassock, glaring with reddened eyes. "After my Masters studies, my mother sent me off to Pota in Kerala for a retreat, perhaps to find myself," recounts Fernanda. "The priest there folded his hands and said 'Tell me your sins.' I painted him as you see, listening to my sins with a superior, patronizing look."
Professional rigour is evident in the practice of her art. "I paint the same study repeatedly, at times, to get the image right," showing me earlier variations of the ghoulish priest, who turns most diabolical in the final painting, like a Father Dorian Gray.
Fernanda de Melo does not paint pretty pictures. Her paintings are angry, brutal and strong. The DNA of a wild master lies in their genes. Like the rising sun motif on her house gate, her art glows with raw desire.
"What is the difference between a rising sun and a setting sun?" one may ask. Fernanda would smile and care a damn, as long as the sun's golden strokes burn her canvas well.
.