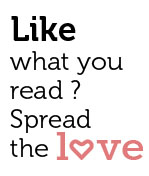 Share
Hope they say springs eternal. We all hope – sometimes against hope – that we'll soon start making a lot of money without really working too hard, try or that some brilliant new thing we learn will help us rake in the moolah. And there are also many who simply hope to land a windfall, well, without doing anything. There have been a large number of Goans who have been duped by SMS's or emails which tell them they have just won a jackpot prize of $ 500,000 or even more and it's all theirs for the asking. They only have to do one thing, deposit a processing fee of $ 10,000 into a certain bank account and that half a million dollars is theirs.
Incredibly more than a dozen Goans – going by police records – have actually gone and deposited that $ 10,000 into somebody's bank account. But what is even more troubling are the various Internet-based software scams which a large number of Net-savvy, educated Goans are falling prey to. Their modus operandi is simple. Seductive advertisements are placed in local newspapers with words like "Work from home and make Rs 15,000 by sending SMS's for ten minutes. No need for qualifications. Ideal for housewives." There will be a phone number. Once you call the phone number you will be directed to their website for further details.
When we called a number we were directed to a website. It was all obviously hard-sell, but incredibly a lot of people seem to be falling for such marketing. The website was full of their marketing spiel. One section went: "After joining us you will be our messenger, you will have to send our SMS to other mobile numbers. We will provide the mobile phone, charger, sim card, numbers and messages. You will have to send 100 to 1,000 messages every day. We will pay you Rs 4 to Rs 7 per message. We are always at your service to develop your real income and fight against financial bondage."
 There are various jobs you can do, according to them. SMS sending jobs, SMS reading jobs, 10 minute job work, Content writing jobs, Tweet and earn, Form filling jobs, Copy paste jobs, Web reading jobs, Offline form filling, and many more. Basically you will be sending the same messages which had been sent to you, in a sort of chain-marketing system.
Check out what they have to say – in bad English – about the SMS sending job:
"SMS processing is a 100% Home based jobs. Be your Own Home at Your Convenient Time Start earning within 2 Hours from now. Earn just by sending free SMS. Your jobs is SMS sending, and refer your friends and others through SMS and Ad Posting … Work is very Simple to do, just forward our ADD Message Our Sending Mobile Numbers. We will give you the thousand of Mobile Numbers…"
Now here's the hitch: You have to pay a registration fee of Rs 10,000. As they put it, "Once a new member pays the enrollment/registration fee, he/she will be given access to the members area where they will find the information needed to get started. While we cannot guarantee your success, we do guarantee that you can make money entering data for the companies included in the members area. The more companies you work with entering data, the more money you can make."
In other words it's all at your own risk and there's no guarantee that they will actually pay you. There's more for those who are the more ambitious types. You can be a partner with them in their con jobs!
Says their website: "As a business partner /franchisee your job will be not only just collecting order from the customers but to visualize the market and marketing strategies to expand the business. After joining as a business partner / franchisee you can enroll dealers and the all dealers /members will work under you. If you work properly, you can earn more than 1 lakh per month. One should not think that achieving these targets are impossible, we are here always to help you…" This also costs Rs 10,000.
The unpleasant surprises start once you get the starter kit. Usually it fails to install properly, and after you've broken your head trying to figure out how to install it and after having run around to various software experts in Goa to see if they could help you install it properly (of course, after paying them also), customer support will tell you to send the starter kit package back for rectification.
Usually that will be the last you will see of the starter kit and finally realization will dawn that either you're too stupid for this simple work, or if you're honest with yourself, you'll realize you've been had. Carlos G from Panjim fell prey to one such outfit which boasted of being associated with a well-known Indian software company based in Chennai. Being out of a job, his NRI relatives offered to fund him with a little start up money. So armed with Rs 5 lakh he became a franchise manager and was given 20 packages of software which he had to sell to shopkeepers and retailers who wanted to computerize their shop billing and inventory systems.
Through his network of friends and relatives, he managed to sell a few of the packages – but there was one hitch: none of them worked well. There were always glitches, and to solve them he had to employ software engineers who were certified by the same outfit which sold him the packages. The software engineers – who were also tricked into the operation – obviously could never rectify the problems. The story went on for months and five years down the line, Carlos G is still left with the software packages because word got around that what he was selling was well, fake.
There are many others who get caught in these kinds of con jobs. But instead of admitting their mistakes and getting out, they go into denial and try to recover their money by trying to con others. If you dial any of the numbers given in the advertisements in the local newspapers, you will find honest Goan men trying to sell you all kinds of tools. We called up a guy called Johnny who was marketing an American product providing 'Cellular Nutrition'. He very sweetly invited us for a 'free' information conference at a local hotel. Next of course – if we wanted to make lakhs like him – we would have to buy the start-up kit…
What's worse is that your phone number and email ID gets added to their long list and then you'll be constantly pestered by some marketing or advertising.
A few years back, a firm set up shop in Panjim, offering hefty payments for the simple task of typing out the scanned words and numbers that appeared on one's computer screen. One had to pay Rs 3000 per unit of assignment, and payments in multiples of that amount were made every month, in cash. Word spread quickly and the office was soon besieged by aspiring 'data-entry' associates, ranging from housewives and students to even government and private sector employees. After all, how could any job be easier than this? The ease of the job, which even a school kid could do, and the cash payments should have sounded alarm bells. But the mad rush continued, with people putting down thousands, even lakhs of rupees as assignment fees. Another warning sign should have been that the scanned handwritten numbers and words that were to be typed out kept repeating themselves quite often. Of course, one fine morning the office was found closed, and all hell broke loose. Those typists who had gotten out of this racket early made some bucks, but the hordes who came in late lost a lot of money.
'But the company directors even had PAN cards!' pleaded the hapless victims. It appears that scamsters can go to great lengths to fabricate a respectable façade. And a gullible public believes what it wants to believe, and ignores all red lights.
Bottom line: beware of the scam.
.
.
.