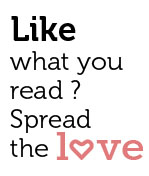 Share
 This is a story about what happens when life is not normal, case when hallucinations and fits and panic and strange voices fill your spouse's head. It's not a topic discussed much in Goa. Most of these things happen behind closed doors, in the sheltered cocoon of a private home – where the screaming in the night, the dazed behavior and the frantic ranting are suffered as much by the patient as by the husband or wife who happens to be sane.
It's a story about marriage to the mentally ill. Despite what might seem like a hopeless dead end, there is help to be had, if only it is sought. Too often, however, the suffering takes place alone – and illness leads to despair.
Take the example of Steven, whose name, like those of most of the people who populate this story, I have changed. He is the lone caregiver of his mentally ill wife.
"I was not aware that my wife had mental illness when I married her. I have visited so many psychiatrists but she has still not recovered. She can't get sleep at night," he says.
 "I am the lone working person. She would cry often and ask me to stay at home. I had exhausted my entire leave staying at home and finally I was asked to resign due to my frequent absence from work. I have managed to get another job but it's not as paying as the earlier one. Besides this, I have to handle all the household work, too, and take care of my wife's needs. Many have spoken to me about divorcing her, but how can I do that?"
The prevalence of mental illness in Goa has not been well documented. But it's assumed that its frequency here is similar to the rest of India, which in turn is not unlike the rest of the world.
Extrapolated from figures from the National Institute of Health and Family Welfare's website, that would put the incidence of psychiatric disorders in Goa at approximately one lakh individuals.
Often the cases are heart wrenching, such as when a woman was beaten and thrown out of the house by her husband who discovered she had been taking psychiatric medication. She's now staying with her parents, who say they do not wish to pursue legal recourse, according to Dr. Ravindra Agrawal, Consultant psychiatrist at Manipal Hospital and Salgaoncar Hospital.
But there are also stories of triumph, such as when a man named Chris decided to marry a woman named Nora even though she was diagnosed as schizophrenic. He ensures that she takes her medications regularly and gets timely help whenever there is a crisis. She is also very devoted to him, and they have just become proud parents of a new baby.
"Most people with mental illness or disorder (unless of the severest form) can live relatively normal and fruitful lives. A person who has suffered from a mental illness has the same aspirations and the right to marriage as the rest of us," Dr Agrawal said.
Problems often arise, however, when families try to marry off a mentally ill child without divulging their condition.
"There are cases where the families hide the details of one's mental illness before the marriage. On discovery of this later, the spouse (without the mental disorder) may go through feelings of anger, frustration and being cheated," said Dr. Agrawal.
That, of course, isn't good for either partner, or the marriage itself.
"When considering marriage of a person with mental illness – the families should seek professional advice," he said.
Often, however, families and couples deal with these issues on their own, without seeking help.
Others turn to their religion for solace.
The Roman Catholic Church holds that those with severe mental disorders are incapable of contracting marriage.
Father Noel Da Costa explained that for the Church, couples must enter marriage with a sense of understanding.
"The focal point of marriage in the Catholic Church is the consent. Most of the mentally ill persons can understand the nature and consequences of the marriage and give their consent freely and willingly. However, a person with serious habitual mental disorder most likely may not be able to do so, unlike a person with transitory disturbance of mind," he explained.
"The church does not discriminate against a person on their mental illness but provides assistance and guidance for harmonious living," the priest added.
Hindus and Muslims also have tenets dealing with marriage and mental illness. Both have provisions allowing marriages to be dissolved on the grounds of mental health issues.
Unlike some other parts of the world, in Goa and elsewhere in India there's often still a stigma attached to visiting a local psychiatrist. An important element to keep in mind is that these conditions are most often physiological in origin, caused by chemicals and genetics. That means there is no need to blame or to feel guilty.
Marriages can survive and thrive, even amidst the challenges of mental illness.
Sangath is a non-governmental, not-for-profit organization dealing with mental and other health issues in Goa. They have two offices in Goa.
North Goa:841/1, Behind Electricity Dept.,
Alto Porvorim, Bardez – Goa – India 403 521.
E-mail: contactus@sangath.com
Phone no.:  (91-832) 2414916,
(91-832) 2417914
Fax No.: (91-832) 2411709
South Goa: H. No.1272/A, Santemol,
Sonarwaddo, Raia, Salcette – Goa – India
403 720
E-mail: youth1stop@gmail.com
Phone no.: (91-832)  2777307,
(91-832)  2776716
.
.
.