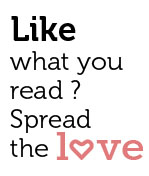 Share
A first-of-its-kind digital storytelling of lesser-known Indian women
In a first-of-its-kind digital collaboration, The Better India and HistoryTV18 Channel come together to launch #BossWomen–a weekly video series showcasing the stories of extraordinary Indian women.
Launching the first video with the story of Rajani Pandit, India's first ever female detective on June 20th, The Better India (a disruptive tech-media platform), and HistoryTV18 Channel (the world's undisputed leader in factual entertainment), collaborate to create and celebrate positive, inspirational, lesser-known, role model worthy women of India.
Says Dhimant Parekh, Founder-CEO, The Better India, "It's really exciting for us at The Better India to partner with HistoryTV18 Channel and launch this unique new series #BossWomen. This partnership has led to a disruptive storytelling format in digital media, and we together aim to celebrate the triumphs of these lesser-known Indian women."
Sangeetha Aiyer, Vice President & Head Marketing added, "HISTORY TV18 has successfully metamorphosed itself into a robust digital platform through powerful story telling tailor-made for mobile-age. This is in line with our guiding philosophy of following the eye balls no matter the medium. Through this partnership, we hope to exploit synergies and provide even greater value to our digital audiences."
To be hosted every Tuesday, stories of un-sung women heroes sourced from across the country, #BossWomen will put the spotlight on women leaders who are 'change-makers' in their personal and professional spaces.
Watch it on Facebook here. Watch it on YouTube here.
About HistoryTV18 Channel:
HISTORY TV18 is the world's undisputed leader in factual entertainment. World-over HISTORY TV18 has redefined the Factual Entertainment genre through its revolutionary content showcasing a heady mix of nail biting drama, panoramic visuals, epic journeys and captivating stories, all captured in High Definition.
www.historyindia.com
About The Better India:
The Better India is a disruptive tech-media platform, using impactful storytelling to reach over 50 million people every month. We write stories about unsung heroes, change-makers, innovators and everything inspiring in the country.
www.thebetterindia.com
For Media queries and interviews, contact Ethel Da Costa, Think Geek Media, at 9822121012.
Email: etheldacosta@gmail.com
www.etheldacosta.com