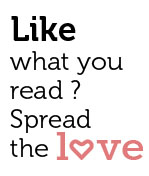 Share
Art by Basudev Ghosh
Ponder It, ask Savour It
 A group show titled 'Contemplativeness' provoked a great deal of contemplation when it debuted at the Kala Academy in Panjim for three days earlier this month. The works of six artists revealed engagement with reality, pilule personal sensations, and a little fantasy and mythology extended in various mediums.
Kuleep Karegaonkar lives in Mumbai, and coming from a farmer family, his inspiration is growing cotton, in various stages of bloom.
Instead of using a brush, his tool is cotton-wool wrapped around a stick, as was done in the village to paint thresholds. Warm colours spread nostalgic recollections, as the landscape coexists with the effects and textures of the surface. The colourful depiction moves to line drawings in black and white. "These are caricatures of the labour in the fields", he says.
Mallikarjun Katke is from Karnataka and lives in Mumbai. He blends pigments and bold abstract firmness with calligraphy, breaking up the canvas in an expressive overlay of slated panels. "It is a process of construction represented in deconstruction, and I depict the experiences of struggles in life." There's an intriguing confluence of mythology, breaking uniformity and monotony of space in asymmetric frames, in oil on canvas.
Basudev Ghosh,  a painter from Kolkata, displays a mélange of  vivacity and expression. His semi-abstract works are influenced by the short stories of Hemmingway and Kafka, and by Charlie Chaplin. The ink, pencil and watercolour span a richness of cross fertilization depicting war, social scenarios and different lifestyles of the evolving techno world.
Ranjit Singh lives in Delhi, and he has been actively involved with NGO's  fighting against child labour. He has previously done a series on the children he interacts with.  The essence of their plight comes forth in portraiture with expressive reposes, children shrouded in invisible darkness, cumulating in a dialogue.
Sunil Daiji, teaches art in Baroda. In his depictions of various social scenarios,
the intensity of his compositions come out in his woodcuts, which project
humanity, mythology, man-animal configuration, and a traverse play of lines, with a graphic objectiveness. Talking about the art scenario in Baroda, he mentioned the patronage of art connoisseurs and industrial houses which provide a studio to work in for the young graduates of the Art College. These artists have a platform, and though they come from other cities in the country,  many settle down in Baroda. There are art shows, workshops, and other art-related activities going on through the year, giving local artists an opportunity to sell their works.
N. Kanihaiya, who lives in Goa, says that "For me art is an ongoing process."
Who can doubt that paintings reflect the artist's psyche? This is evident in his work projecting anguish and pain. His acrylic paintings in a bright pallet are particularly noteworthy. One sculpture is of a man's face with injection syringes framing the head, which is replicated in a painting of this sculpture. There were smaller formats of his palm and finger prints, a chair with nails on the seat, all forming a testament to disquieting moments in his life.
This group of artists has exhibited together for five years in cities around India, and this was their first show in Goa, which we were told was not monetarily lucrative. Kartiki, an interior decorator by profession who curated the show, says, "The need today is to use visual art to address local issues of the communities."
The collection is clearly evocative, with consummate skills in illustrative textures and bright planes, without depending too heavily on aesthetic precedents. Exhibits such as this one clearly enrich the art scene in Goa, and are highly welcome.