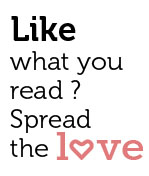 Share
India's Finest Intellectuals Bite Into Burning Issues
Goa has been setting quite a trend as a hub for intellectual discourse in recent years. The D. D. Kosambi Festival of Ideas held in the first week of this month is currently in its ninth year. A new series of talks under the LSE South Asia Centre's India Summit 2016 was held in Panjim from the 28th to 30th of January, at two venues – the International Centre Goa and Cidade de Goa. The talks included four panel discussions titled Difficult Dialogues and another series of eight discussions called Dialogue Derivatives.
The three day event also included an exhibition of rare documents from the archives of the Reserve Bank of India, and talks by the Serbian political thinker Srdja Popovic and novelist Amitav Ghosh. The London School of Economics and Political Science (LSE) is one of the foremost social science universities in the world. LSE established the South Asia Centre in 2015 and now has over 70 subject experts whose research interests concern South Asia.
The very fruitful panel discussion on 'Civil Society', moderated by the LSE director Craig Calhoun, included Shubhranshu Choudhary – creator of CGNet Swara, Vidhya Das – journalist and director of a civil society group in Orissa, Meera Devi Jatav and Priyanka Kotamraju of the rural weekly Khabar Lahariya, Pratap Bhanu Mehta from the Centre for Policy Research, New Delhi and Yogendra Yadav – Professor at the Centre for the Study of Developing Societies, Delhi and a founder-member of the Swaraj Abhiyan and Jai Kisan Andolan.
Choudhary, who has pioneered the use of mobile phones as a media platform in remote villages, commented that 'Social media is antisocial in India', as only about 10 percent of the people have access to the Internet and 90 percent are not part of the dialogues. He lamented that communication in India was dominated by the upper classes, and was not truly democratic. "When scriptures are in Sanskrit and laws are in English, we restrict people's access to them." He spoke of the use of Bluetooth for exchange of content between smartphones in remote villages not covered by the Net, colloquially called Bultoo Radio.
"These villagers have to walk 8 to 10 km to recharge their phones or to get signal, yet the phone has become their tape recorder, their cinema and more. The cellphone needs to reinvent itself, to get charged by solar power, to receive shortwave radio, and to have larger speakers to serve community needs," said Choudhary. He went on to speak about "a creamy layer of Adivasis who speak English and have become sarpanches, teachers and MLAs. We have no direct contact with the rest of the adivasis, many of whom have turned to the Naxalites."
"For 70 years we have not opened up radio," Choudhary argued. "We have only one news radio station in the country. We need to start something like ABC – 'Adivasi Broadcasting Cooperatives'. We cannot leave communication in the hands of a few."
Meera Jatav spoke of a Bharat (as compared to an India), where there was a 'PC Constitution', of 'percentage' of kickbacks to corrupt officials, without which nothing gets done in rural India. The vast 90 percent of the population in the unorganised sector work for dismal wages. It is these women and children who work at below minimum or zero wages that subsidise the growth of the Indian economy, she said. She estimated this exploitative 'subsidy' to be more than a lakh crore rupees per year. It is these exploited people who pay for the flashy infrastructure of our cities, she asserted.
Her colleague Priyanka spoke of the problems they face at their local newspaper Khabar Lhahariya Akbar, through which they tackle issues like patriarchy, violence on Dalits, early marriages and more. She lamented that smartphone apps were being distributed in villages that have no electricity!
Yogendra Yadav proposed that political parties be reinvigorated by adopting four features: Contestation – raising larger issues, rather than outsourcing them to outside groups and 'movements'; Constructive Work – to bring about social reform, rather than outsourcing them to NGOs; Creation and Dissemination of Ideas, instead of farming this out to universities that are busy in only giving degrees; and Connecting to the Inner Self – a spiritual quest that we have now outsourced to 'babas' and godmen. Yadav felt that a hundred years ago the national movement in India had all these qualities, which have been gradually eroded.
Pratap Mehta opined that though in Europe civil society arose to counter state authoritarianism, in India civil society emerges against the backdrop of state failure. He criticized the outsourcing of law and order, health, education and other rights to the private sector. The public-private roles should have been quickly sorted post-1991 (when liberal reforms were introduced in India), but they have gotten all tangled up. Civil society must remain in the realm of voluntary persuasion, he said, else the integrity of every organisation is threatened. "Politics can dance lightly on the surface only if there is a deep solid base beneath," he concluded.
The other panel discussions covered global finance, infrastructure, social exclusion, youth, agriculture, tourism, smart cities and other issues. Quite an intellectual feast of dialogues, clearly aimed at definitive action.