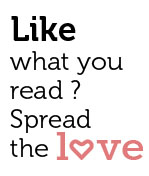 Share
Thai N Wok Restaurant
Thai-n-Wok and Siwa Salon & Spa are Panjim's Little Bangkok 
Who said you have to travel to Thailand to experience all things Thai? The truth is you don't, because our quaint Goan capital Panjim has obtained something of a Little Bangkok all of its own.
Enter Thai-n-Wok, the utterly authentic Thai restaurant that now graces the Marriott Lane in Panjim, with its sister enterprise, Siwa Salon & Spa, just steps away on the same Goa street (self-serving reference intended!).
The beautiful thing about both Thain- Wok and Siwa Salon & Spa is that you really do feel as though you're in Thailand at either spot. The food at the restaurant is as true to the original flavours of Thailand as any establishment in Goa, or, for that matter, India. The reason is simple. Her name is Dew Sivapon Vaz. She herself is from Thailand, and her restaurant would hold its own even if it were set amidst the steamy sidewalks of Bangkok. Nowadd to this mixture Dew's Goan husband
Warren, who has spent decades in highprofile positions in the hospitality industry in major world capitals, on ships and in various hotspots of Goa, and you get the full picture of an entirely winning combination.
From the delectable Tom Yom soup to satay sticks cooked to perfection, Thai-n- Wok is the best fix for any Thai craving. Siwa Salon & Spa has special packages for all you love birds looking for something special during Valentine's Day week. So here's to blissful pampering!
Siwa Spa
At the end of the day, the draw at Thai n- Wok is the incredibly good food, and the allure at Siwa Salon & Spa are the Thai treatments unavailable anywhere else in Goa.
When we say Dew and Warren have got this one right, we mean it. It's a treat on Valentine's Day, and every other day, too.
• Where: Goa Marriott Resort Road,
Miramar, Panjim
• Phone: +91 832 2461980, +91
7350522781
• Email: thainwokgoa@gmail.com
• Website: www.thainwokgoa.com