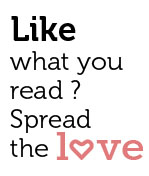 Share
The Corner
Beats off competition from products Three times its price to win at drinks awards
The Cheers Group has the distinction of being India's most Internationally-awarded Distiller and spirit brands. The group has bagged India's best start up company award in the recent past and their flagship brand John Rider whisky has won the Ambrosia award for Excellence very recently. The Ambrosia International Awards is the most authoritative, respected and influential liquor competition in the world. The jury recognizes three key areas of the industry: Tasting, Design, Packaging and Marketing.
Indspirit is the premier event in promoting outstanding quality liquor from across the globe. The competition is founded on a rigorous and independent judging process, which serves to encourage the high caliber of liquor, designs and campaigns entered into the competition each year. It is supported by most of the world's leading liquor producers as the international standard for quality and excellence.
Cheers Group is proud to have a distinctly successful track record in spirits business. "Winning many trophies over the years has not only affirmed our confidence in our products, but also transferred that confidence to our customers and consumers. Awards from competitions from the International League are of the utmost importance to our brand communication strategies. Our portfolio of award-winning labels are ready to show their valor in the International markets as well, says Dr. Mohan Krishna CMD, Cheers Group ".
"Winning Ambrosia award is indeed an impressive achievement for any liquor product that passes the scrupulous blind assessment from experienced panel of specialist judges, says Ashwin, Director, Cheers Group".
John Rider International is an exceptional and classic whisky, specially crafted by master blenders, which provides an extremely sophisticated tasting experience while maintaining its smooth undertones with a distinct character. Inspired by a desire to provide whisky lovers with the perfect blend to celebrate life's special moments responsibly, the John Rider International has been created for an unparalleled experience in the world of luxury whisky.
Note: The Corner is  a regular space where businesses, entrepreneurs and all others with noteworthy projects can 'Strut their stuff'