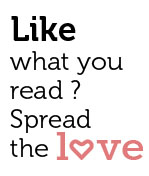 Share
Neil (who did not want to disclose his identity)
Compared to other parts of India, cheap Goa's population of beggars and homeless people may seem quite small. And yet try walking down 18th June Road in Panjim or the main beach road of Candolim without coming across them. And yes, it might seem that they're all from outside the state, attracted to Goa by the spending power of both tourists and locals. And yet, Goans, too, can be found among them.  With no roofs over their heads and no clue as to where their next meal is going to come from, theirs is inevitably a struggle of day-to-day survival. I caught up with two of them to learn their stories.
Manjamma:
Sixty-year-old Manjamma can be seen begging for alms almost every day outside Newton's supermarket in Candolim. Hailing from a drought-stricken village in Hospet, Karnataka, she came to Goa 10 years ago with her late husband, a farmer, in search of better prospects.
"There was no water in my village then. My husband couldn't work on the dry land. That's why we came to Goa", she explains.
Her first nine years in Goa were spent working as a daily wage labourer at construction sites.
"I used to get paid about Rs 200 per day for working at those sites. For concrete work, they paid me Rs 300 per day", she says in broken Hindi. Things changed for Manjamma last monsoon after an accident incapacitated her hand.
"An iron rod went inside my left hand. I paid Rs 5,000 (her savings from her daily wages) to get it operated at a government hospital. But I can't do anything with it anymore. I have been begging for the past one year." She says she makes about Rs 50-100 a day from begging. With the money she gets, she saves enough to pay the rent (Rs 1,000 per month) for a tiny room at a slum in Calangute.
"Sometimes I cook, but my meals mostly come from the waste that restaurants throw away every day", she tells me, her lips orange from the paan she has been chewing. Manjamma visits her relatives for a month once a year after the monsoon. Her children (a son and a daughter) are both settled in Karnataka.
"My son is a farmer. He runs his family with the money he makes from the fields. My daughter is also married. But none of them take care of me. I come back to Goa once the season starts." I ask Manjamma if there's anything else she wants to add to her story. "Nahin, par jhoot nahin bolti main" ("No, but I do not lie") she says while approaching a group of tourists who give her a fleeting glance and walk away…
Neil:
I approached Neil when I saw him drop 10-rupee notes in the bowls of some migrant beggars from Andhra Pradesh sitting in the alleys of Panjim's 18th June Road. When I asked if he could help translate the beggars' stories from Telugu to English, he said, "I only understand the language of love."
I started talking to him and learnt that this same man, helping others with alms, was himself homeless and jobless. For 23 years, Neil has been living without a family or a place to call his own. Born in Calangute, 55-year-old Neil was raised in Mumbai. For a long time, he worked at the oil rigs in Bombay High. After a property dispute, he says, his brother walked off with a fortune. After that, he said, his wife took off to Dubai with another man and their daughter. All of this affected him mentally and he started drinking and taking drugs.
"I blew myself to an extent that I wanted to kill myself. But I didn't do any of that. I am alive because Jesus is alive. Otherwise who'd want to live in this corrupt world!" he tells me. For the past six years, Neil has been in Goa. He works odd jobs every now and then and shares the money he makes with the poor on Panjim's roads. But he has no permanent residence.
"My luggage is at Patto. I have nowhere to go." He says that his wife and family rejected him and that he's no longer interested in money and property. "If love is there, everything comes your way. You don't have to grab it, you don't have to steal it, you don't have to rob it. I believe in that. And if that doesn't happen, I don't want to scramble for it." Neil seems well-versed in current affairs and talks about the problems facing Goa – from garbage to illegal structures to violence against women and corruption. I spend about an hour and a half discussing these issues and his life, his drinking problem and his future. When it's time to go, I shake hands with him and ask him to take care of himself. Sitting in the scooty, I hear myself hum Black-eyed Peas' 'Where is the Love?'