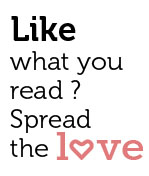 Share
The view from Cabo de Rama fort
We all love Goa. But let's face it. At this time of the year, sales the crowds can be overwhelming, and for those who aren't necessarily enamoured of wall-to-wall humanity, quite annoying (when's the last time you hung out on Baga beach?). So as a service to readers, here are 10 suggestions for cool places where you can go to avoid the maddening masses.
Forts
1. Cabo de Rama
Cabo de Rama is a beautiful fort located in the Canacona district of South Goa, about 25 kms south of Margao. The fort, one of the biggest and oldest in Goa, is surrounded by beautiful greenery, with a breathtaking view of the sea from up top. Even during peak season, the fort doesn't seem busy because of its sheer size. Upon entering, you can completely lose sense of time and space. Named after Lord Rama, the fortress was built before the arrival of the Portuguese.
2. Reis Magos
Reis Magos Fort has recently been restored and has quickly become one of the more popular forts in North Goa, but not so popular as to make a visit uncomfortable.  The fort was built as early as the late 15th century under Adil Shah's rule. Overlooking the Mandovi
River, it has a scenic view of the capital city and now is open to public for visits as well as private events like weddings, film shootings and book launches. Reis Magos
is less crowded than other forts like Fort Aguada and can be a great getaway.
Beaches
3. Cavelossim Beach
Getting tired of crowded North Goan beaches like Baga and Calangute? Take a drive down south to Cavelossim and you'll forget that you're in the same Goa as before. Cavelossim Beach is one of the most beautiful ones with a minimal crowd, while at the same time not deserted. There are a few beach shacks, but the area isn't overrun by them. The beach is well maintained and clean and long enough to enjoy lengthy walks and a good swim.
4. Keri Beach
The northernmost beach in Goa, Keri (also spelled Querim), is also beautiful. It takes something of a drive from Panjim to get there, but it certainly ain't like your typical drive in Mumbai or Delhi. The thing to do is consider the drive to be part of the fun, a pleasant and scenic experience with open fields, lovely vegetation and village life on either side (ok, so there may be a pile or two of garbage along the way, but unfortunately this is the Goa we live in now). Of late the beach has been gaining a name for itself, though of course you won't get the amenities you find on other beaches. If you do find yourself craving a little civilisation, hop on over to nearby Arambol, arguably our state's premier hippie haven.
Keri Beach
Restaurants
5. Aah Goa 
Restaurants are unpredictable most of the time when it comes to how crowded they are. Chances are that if a restaurant is good, people will talk and the word will spread. But then again there are some restaurants like Aah Goa, which one can get to and enjoy without a noisy group of young college tourists at the next table. Located in Nerul in North Goa, alongside a small river, here you can enjoy food and drinks at nominal rates while being as close to the river as possible. Delicious Goan food, both veg and non veg, is on the menu.
6. Sri 
Shri is a Buddha themed chill restaurant in Anjuna. The non traditional seating arrangement here along with the Buddha theme provides most of the 'chill' here, and the place is seldom completely occupied. The best time to visit would be at sunset, when you can just arm yourself with a novel and your wallet (unless you want to help with dishes post dinner) and look forward to spending a great evening. Adding to the chill vibe are playful cats and dogs who may just decide to join you on your folding bed.
Lord Shiva painting at Sri in Vagator
Entertainment 
7. Inox 
OK, can I guarantee you won't find a crowd at Inox, Goa's best and most modern movie theatre? Not really, especially if there's a long awaited showing on offer. Still, it's Goa man, and most tourists are at the beach or in a club. One thing that's nice about Inox, located in Panjim, is that it leaves the grunge behind, so it's a good place to get what feels like an urban fix. You can book your tickets online or buy them at the counter.
8. Bowling, Other games at Caculo Mall's Time Zone
You may be wondering why I'm recommending Time Zone as a place to avoid crowds, especially if you've been here at one of the busier times, like any weekend. Aha! That's the thing. Have you ever been here on a regular weekday? This is the time to come, folks, if you don't like crowds. Not so long ago Time Zone, located at the top floor of Calculo Mall in Panjim, expanded and gave Goa its first proper bowling alley. And  what's not to like about bowling? There are lots of other games, including bumper cars (these are a blast) and my personal favourite: air hockey.
One with nature 
9. Trekking
There's a wide variety of trekking options in the state, both North and South. A great way to escape the crowds, for sure. For some good trekking options, check out the Goa branch of the Youth Hostels Association of India at www.yhaindia.org, as well as www.offtrailadventures.com and www.goaadventures.com.
10. Exploring
Try leaving the beaten path. Often you can stroll up the neighbouring hill of a busy beach, and get the best from the nature. Or hang out in some of the not-so-commercial places of the state. You can drive through villages and small towns and learn and have fun. If nothing else, you'll at least get a pleasant drive out of it. There are many lesser visited areas like Ponda and Vasco which hold some pleasant surprises. Seek and you shall find!