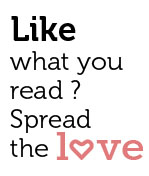 Share
You know the feeling. You're craving something but not necessarily a full meal. You want a nosh, dosage a bite, a tasty snack. Maybe a little wine, too, before you must return to the work and the electricity bills. But just where does one go when such a lovely mood strikes?
Read on for a list of 10 appetizers (in no particular order of deliciousness) that never disappoint, and are sure to be worth the little time your schedule can spare, and every rupee of your hard-earned money!
1. Stuffed mushrooms ?'Edus', Miramar
Not quite the fine diner's haunt, but Edu's has a casual, around the corner charm that is hard to escape, and also, pretty good food. After a hard days' grocery shopping at the ubiquitous Magsons, stop by Edu's for a pint and a scrumptious 'stuffed mushrooms'. Stuffed with cheese and other goodies, and crumb fried to a delicious golden brown, just enough to release the flavour of the mushroom, and yet not insult it by overcooking.
2. Red and White Prawns?'Coros', Caranzalem
Coros is a Goan foodies' favourite, and with good reason. All the food tastes like it wasn't just cooked, but crafted – with exotic ingredients and a lot of love. There are several appetizers on the menu that are sure to do the 'tingly thing' with your tastebuds. But there's one among them that stands out: the red and white prawns. It's basically a plate of prawns cooked in two different kinds of sauces (red and white, surprise!). The sauces are neither Continental nor Oriental, but a delectable fusion designed by the chefs. A must try for seafood crazies.
Mainland China at Caculo Mall
3. Seafood platter?Brittos, Baga
Who hasn't heard of Brittos? An integral part of the Goa experience for many a tourist, this luxe beach shack keeps serving up hearty, well-prepared meals year after year. One appetizer that truly satiates your Goa seafood lust, and one that is just right for those big fat Goan family get togethers, is the seafood platter. Prawns, squid, mussels, crab and just enough salad and fries to relieve you of the guilt, that will surely come from glutting it all down!
4. Spring Rolls?The Mandarian, Porvorim
Got that Gotta Have Chinese bug? Head to this little, almost invisible, but elegant restaurant just off Chogm Road. Sure, spring rolls are a dish that every chef takes a stab at, even yourself on an enthusiastic Sunday evening, but to make a spring roll well is an art that takes practise. The crisp puff pastry that the chefs at the Mandarian dole out show not only extensive practice, but also a considerable amount of talent. Try both the veg and the chicken, with the chilli garlic sauce. The crunch of this spring roll is one that's hard to beat.
5. Prawn Su Mai?Mainland China, Panjim
Crowned the king of Chinese by many, this restaurant knows how to keep your appetite whetted. The complimentary Chinese tea they serve may well contribute to that, as it is known to be quite the digestive. Mainland China is known for several mains, and sides and soups as well, but there is one dumpling that truly stands out.
Served in a bamboo basket, the little white and orange tinged steamed morsels come with a sauce and filling that literally melt in your mouth. The vegetarian su mai is good, but the prawn is even better. Try the momos and wantons too if you like, and wax eloquent about the finer differences between the three.
Maracas at Porvorim
6. Bruschetta?Cantare, Saligao
The romantic, quietly Latin charm of this joint has left barely a visitor unenchanted. Come here to unwind, hold hands and listen to the music or break into an impromptu tango. As you make that quiet conversation and enjoy la dolce vita, sip your Sangria and order a plate of bruschetta. Simple yet powerful, the cherry tomatoes and perfectly crisp baguette make this tangy delight something you may want to slowly savour, but instead find yourself gobbling down.
7. Eggplant Pesto?Maracas, Porvorim
God gave you Maracas so that you can shake yourself into a fusion cuisine binge every time you pass by! (Or something like that, according to what it says on the wall in the ladies toilet).Why hold back? This lovely little place has a goldfish aquarium bar, eclectic decor and pretty little garden that go nicely with the original dishes they cook up in their cozinha, all accompanied by jazz music.
Another vegetarian delight that's worth all the meat you've ever had (ok, so I'm exaggerating a little) is the eggplant pesto. With goat cheese. Need I really say more? One of these along with a signature vanilla martini, and there you have it, your very own La vie en rose! And yes, this is the dish that will convert Eggplant haters to the other side.
8. Crispy Veg?Navtara, Panjim
When a friend first had this dish parcelled home, I could hardly believe that it came from the fast paced, city- working lunch kind of restaurant that the Navtara is. All of their dishes couldn't be vouched for, but the 'crispy veg'?simply, vegetables batter fried to perfection, is a "fast moving item", as their beaming cashier claims. It will leave you licking your fingers clean!
9. Crispy Calamari?The Chalston, Baga
By the beach, down an offshoot from the main Baga road, just before Bottlebay, the restaurant at this resort is the picture of the ideal candlelit dinner date. All of the Goan fare is notable, so also the chilly chicken and cheese garlic naan, but the Crispy batter fried calamari tops the list. Not even a bit overcooked, this squid is as succulent on the inside as its batter is crunchy on the outside. A glass of Chenin Blanc helps it go down smooth.
As I finish off a chilly mushroom at a beautiful sea facing restaurant in DonaPaula (which almost made it to the list), I think about the other tough contenders, the ones that were beaten by just a hair, by the ones listed above. A good Goan family at the table next to mine is laughing loudly, and talking about food. A Jose Silva from the table helpfully recommends the following to help complete the list: liver pate at the Horizon Grill,Candolim and crabs at Crazy Crabs, Arpora. But my mind is made up, it's got to be…here it comes…
10. The Israeli Platter?Curlies, Anjuna
Famous for many things, and the least of them food, Curlie's is the definitive after hours tourist haunt. After a night of crazy partying, come by here to hear the waves crash (when they turn the Goa trance off), make interesting convo with the international crowd and feast on the Israeli platter!
It sure warrants a 'the' at the beginning, as its quite a snack, with falafel, homus, fries, tzaziki and pita. One plate is good for two and great to soak up all the mind altering liquids floating about in your belly. Also very easily finished by one, cuz it tastes so damn good!
Surely there are more appetizers, and more restaurants that ought to have been sampled, and ought to have made it to this list. But that's what 2nd editions are for. So nothing personal folks, grub's up!
.
.
.