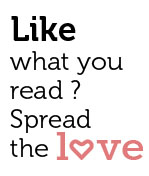 Share
Feel the Beat at Waters Beach Lounge and Grill
If you like to lose yourself totally into music and move your body with the flow of techno and trance, 'Tech Set Go' should be the next stop for you. With an aura of grandeur, Waters Beach Lounge and Grill at Vagator is coming up with one of the biggest parties of this season and a line-up of the best veteran DJs for the weekend of May 30-31. It coincides with the launch of a new Extended Play record by Soupherb Records whose previous EPs have been ranking in the top 100 internationally in the minimal techno genre.
This new EP features three tracks including 'Amcran' by German artist Inglorious and remixes by Calm Chor and Boombay Central. Featured DJs from Soupherb Records Ashvin Mani Sharma (AKA Calm Chor), Boombay Central (Tarun Shahani) and Cyrus Kersy Mehta will be performing on May 31 along with veteran DJs Whosane (Hussain Zaidi) and Free Atmah (Asad Zaidi) on Saturday May 30.
Soupherb Records is the creation of Ash Roy and Ashvin Mani Sharma, co-founders of Jalebee Cartel, one of the principal live electronic acts that has put India on the international EDM map (for all you EDM virgins out there, that stands for Electronic Dance Music). The label's central aim is to provide a channel for 'out-of-the-box' forward thinking and experimental music producers in the genres of Techno, Minimal, House and all the sub genres that go with it.
With its breathtaking ambience, Waters Beach Lounge & Grill is a multi-level extravagant lifestyle destination with elegantly set indoor and outdoor spaces for dining and dancing right by the beach. Holding on to a reputation as a hotspot for cutting edge techno music, their weekly event 'Wicked Fridays' has a dedicated crowd of devoted party-goers, including public figures from Goa and beyond.
Tech Set Go is the first party to announce the release of an album by a record company owned by one of the biggest techno DJs in India, Ashvin Mani Sharma of Jalebee Cartel. Tickets are available at the door of the Waters Beach Lounge & Grill, Vagator.
Entry is as follows :
 Rs: 500/- for stags full cover
 Rs: 1000/- full cover for couples
 Rs: 500/- full cover for ladies
Day 1 will see the following DJs playing:
DJ Free Atmah (Asad Zaidi)
Riding with his passion right from the late 1980s, he has set a benchmark for his music. He is one of those who have helped make the profession of 'Disc Jockey' widely appreciated and honoured. Adapting and making changes is in his blood. He is not stuck on any particular concept, always looking to the dance floor to see what's needed. "I read the crowd," he says. Goa is his any day paradise. He plays for the people, and to witness them enjoy themselves.
 DJ WHOSANE! (Hussain Babai) and DJ ANASTAS!A (Anastasia Ito Malhotra)
This ecstatic couple has always been spontaneous when it comes to music. Their primary focus is 'WA-TEC', a Deep House/Techno project focusing on deeper eclectic sound. It's their underground baby, an evolved version of 'WA', their Electro House/Trap project. They wrote in a text message, "We try to incorporate all of the essences we like and create something to touch the soul of the listener with our own ethnic twist." Goa is their go-to destination. This year they released their first EP on Freyja records called 'Blockbuster', a punchy tribal tech banger which nobody can resist moving their feet to. Their versatility and experimentation is absolutely something to watch out for.
  Dj Anastas! and Dj Whosane
Day 2 will see the following DJs playing:
DJ Calm Chor (Ashvin Mani Sharma)
He blends techno and melodic music as never seen before. Abundance of talent and an experience of 16 years has handed him a much prized position in the world of music. He has co-founded Soupherb Records, along with his friend and fellow artist DJ Ash Roy. He has built a reputation around the world , mesmerising crowds in Berlin, Amsterdam and other European hotspots. He says, "I can make people dance." And indeed he does. He is very open to changes and embraces the mood of the crowd.
DJ Boombay Central (Tarun Shahani)  
A VJ turned DJ, (again for all you music virgins out there in readerland, VJ stands for Video Jockey, duh!!) Boombay Central really knows how to please his crowd. Chillout, techno and trance can never go wrong for him. Events and after-parties ignited his love for the profession. "Playing at sunrise is my forte," says this dude with an uncanny ability to make people move. He has played for all major EDM festivals in India such as Sunburn, Supersonic, Psytrance, and others. He represents India's techno community and has also left his mark on Bollywood.
DJ Cyrus (Cyrus Kersy Mehta)
Minimal and deep house are his favourite genres. He concentrates mainly on creating completely fresh music. A well mixed track works beautifully for him. Goa has a special place in his heart as do other cities including Chennai and Bombay. Seeing people enjoy themselves energises him. He's been a music maniac since his teens. Along with his mate Tarun Sahani, he formed Urban Distortion, a company focused on spreading the wings of electronic music in India. And since then he has been actively involved in standardising suburban music in the country.
Grab your opportunity and feel the beat!
Contact:
T: +91 9702 025 555